Kenyon Glover Talks Faithful & Focused Movement and New Podcast
Kenyon Glover is a man gifted with many talents. The former NBA player, actor, author, model, filmmaker, entrepreneur, philanthropist, motivational speaker and minister has experienced a wave of success as he has championed his goals through his talented and professional career.
Glover is a force to be reckoned with because he has overcome many obstacles throughout his life and has persevered through it all. He is aware of his talent, his influence, and his power, and is not afraid to go after what he wants. In recent years, Glover has been building a strong brand, Faithful & Focused, which is a testament, really, to his survival and relationship with God. He has been led to empower others through his life-changing testimony and by continuously choosing not to be a part of the in-crowd.
Currently, he is still blazing new trails. Glover just launched his new podcast which bears the same name as his movement, Faithful & Focused. His latest book "RESPIRE The male Anthology: Stories of Black men who recovered from Hope, Courage & Strength during a time of difficulty," embellishes what Glover thinks is important to share as it relates to turning trials into triumphs. His recent literary work is a team effort composed of various writers, for which Glover helped to spearhead.
He has thrown himself into every role with dedication, and is constantly sought after to share his story. His testimony is empowering and inspires others to work hard for what they want to achieve. Glover has also garnered wide praise for his individual literary works, for which he has won critical acclaim. His breakthrough book "Faithful & Focused", bearing the same title as his movement is what ignited the flame.
With his new podcast, he wants to spark a conversation about faith, and show how spoken testimonies can help to heal others. The objective is to create a platform for sharing stories about survival, overcoming depression, mental health awareness, and most importantly getting real about faith and having a Kingdom agenda. One of his main goals is to meet other like-minded people that are aspiring to change the world.
In this podcast, Glover said he will encourage self-development and more by promoting motivational and empowering messages, individualized opportunities for movement, references from the bible, and also share his own life-changing experiences from his personal walk of faith.
This week, Glover spoke with media personality and journalist, Germany Kent, to discuss his ongoing efforts. "I have accepted my assignment from God to be a vessel to make a major impact in this world, to empower billions of people globally, to uplift the fallen, to help heal the brokenhearted and to be a light in this world," Glover said.
He firmly believes that his podcast will create a different level of engagement among believers and also non-believers. Glover said he is in the business of delivering an experience to everyone, sharing the message with everybody. He is also betting on restoration and transformation through the power of healing from spoken words.
In this new season of innovation and boldness, Glover is aspiring to do what was just not possible before. On the podcast, he plans to talk about anything and everything. He said nothing is off limits. "A year and a half ago, I tried to end my life again and God said NO I am not done with you and you have a purpose, a destiny that I have anointed you and equipped you to do," according to Glover.
Glover said the storm that was sent to break him, God used to make him. He is determined to turn his pain into purpose. He is unashamed and unapologetic. "My past has not defined me, destroyed me, or deterred me. Instead it has strengthened me, enlightened me and instructed me on how to be better and wiser, " said Glover.
"I finally decided to listen [to God] and truly surrender my life completely to him. And since making that decision, He has truly transformed me and my life and it is no longer I who live, but Christ lives in me and the life I now live, I live by Faith in the Son of God who loved me and delivered himself up for me. And for the rest of my life, I will give the best of my life to serve him," said the multifaceted Glover.
Next up, Glover will serve as the celebrity host for the Preach The Word Worldwide Network (PTWWN) 2022 Global Convention slated to happen August 27-28 in Atlanta, Georgia. He will utilize his entertainment industry expertise to guide and coach others. "I'll be conducting a television film workshop providing tips to get into the industry for those interested in acting, filmmaking, producing and directing," said Glover. He will also serve as the frontman at the high-profile gala.
"When Apostle Todman told me that I could host this event I was so moved that I shed some tears. So excited to take part in this amazing opportunity with all these powerful people coming together, the body of Christ coming together to honor and glorify God at this event."
PTWWN, founded by Charles and Dr. Marilyn Todman, is a global premier Christian programming platform that airs 24/7 on platforms including Amazon Fire TV, Apple TV, Roku, Comcast, Spectrum and also Glory Star Satellite, which allows them to broadcast their channel to countries around the world.
Glover sits at the helm of a thriving film production enterprise, KG Films, a full scale media and film company that produces high quality content for film and television. He is hoping to produce more faith-based projects to add to his multidimensional portfolio. "This is where I feel alive, being on set, acting, producing, directing, and making films. I love the art of creating, the art of transforming into another character. It's a very magical journey," said Glover.
Glover, who refers to himself as "God's Soldier" believes that God has shined a light on him. "God is continuing to shine his light through me and I am so excited about what he is doing in my life and where he is taking me."
"Thank you Lord for trusting me with this assignment. I will not let you down because you are with me every step of the way," Glover said. He is, after all, a Jack of many trades who continues to succeed in different career paths. Glover exudes confidence and his passion, resilience and hard work is sure to make whatever adventures and endeavors he embarks upon a success.
"I am walking in my divine destiny. I am walking in my purpose. I am becoming what God created me to be," said Glover.
"Let's keep the movement going."
To learn more about Kenyon Glover visit www.kenyonglover.net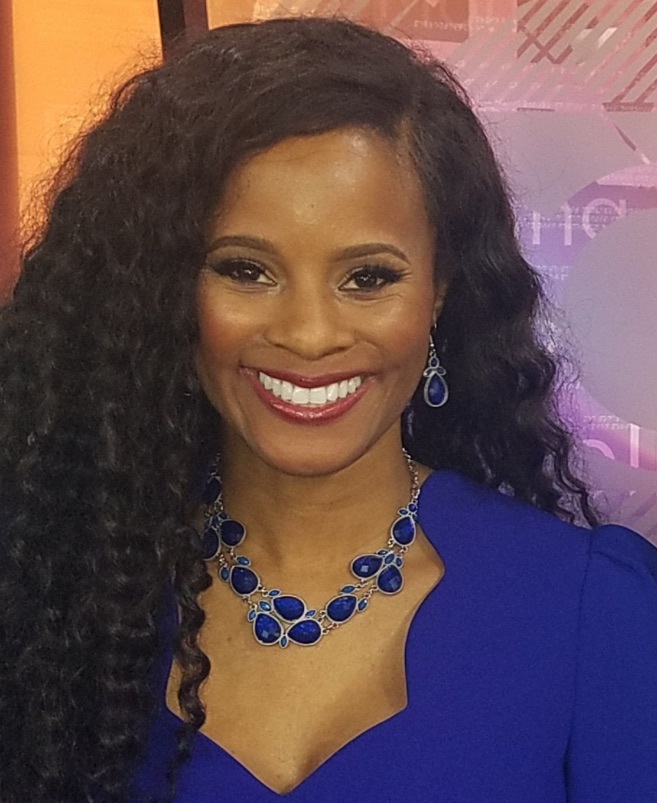 Germany Kent is a nationally syndicated journalist. The award-winning former FOX News anchor, media personality, entrepreneur, and content creator writes for various digital platforms. Kent's work has been featured in Forbes, Inc., Fast Company, Parade, Yahoo, HuffPost, MSN, Cosmopolitan, and countless other national media outlets.