Random thoughts while I wait
I spend too much time waiting. It has less to do with the coronavirus and being stuck at home as it does with other factors. Because I do not enjoy using my smartphone for much more than calling or texting, I do not bother to use it to kill time while I wait. As a result, I think.  I think about lots of stuff, most of which I forget about as soon as I am finished waiting.  Still, there are a few things that stick with me so here are some of my recent thoughts while waiting.
Mike Tyson:  I have seen the videos showing him training. Yes, he looks powerful but at 53, I do not see him as a threat to winning the heavyweight title. These videos are designed to grab our attention and make us remember what a beast Mike was back in the day when no one wanted to get hit by him. This was all the way back in the late 1980's.
Mike is either looking for big money and the easiest way he knows how is by stepping into the ring to fight Roy Jones, Jr. who has not been relevant since the 90's, or he is being used again by people who still see him as a more attractive draw than anyone boxing has to offer?
One thing I have yet to see in Mike's videos is how does he respond when someone punches him back. For those who think Mike will shock the world and after a few tune up fights go on and win a belt like George Foreman did, you are delusional. Mike is lacking a few things needed to do this and punching power is not one of them.
Tyson's greatest strength was not his power. While it was off the chart and he destroyed many people, it was his cat-like reflexes and technical skill that made him so scary. Once Cus D'Amato died, Mike's technique and speed dropped off because no one could get Mike to respond to their coaching like Cus could.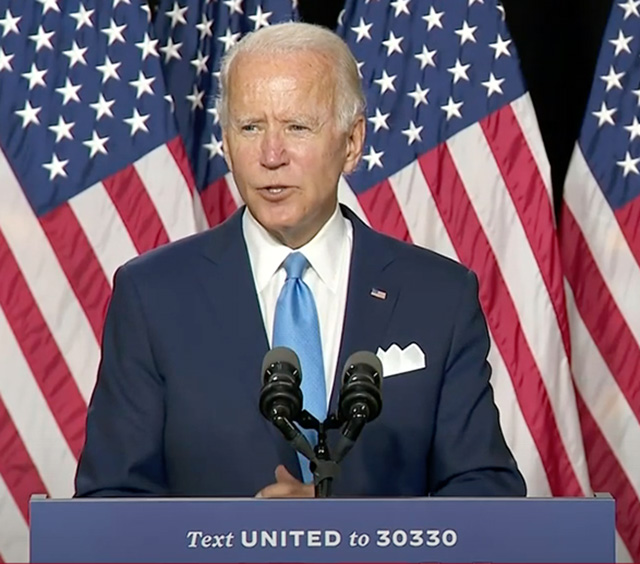 Time and addiction may not have eroded Mike's natural punching power, but you can bet they have eaten away at his foot speed (just look what a few years away from the ring did to Ali). I will root for Mike in any boxing endeavor he takes on, but I won't be betting money on him.
Joe Biden: I will bet money on Joe because betting on him is betting on there being a majority of citizens who are sick and tired of all things Trump. I am betting a man who offers hope, unity, and a desire to move forward in our thinking and actions appeals to more people than those who want to step back to an era that was reserved for white Christians and left little for anyone else. I am betting on a man who wants to make this a better nation before he leaves this world rather than steal all he can while in power.
While the far left may not be thrilled with two moderates representing the Democratic Party Ticket, they just need to consider are they willing to wait another four years and hope someone more to their liking runs against a Trump picked successor or do they want to see Trump tossed to the curb come November?
Kamala Harris: I was a bit hesitant about her when she first arrived on the scene at the state level, but since that time, I have been impressed how she works tirelessly at any job she does. She is bright, talented, and knows how to connect with people. These are the kinds of skills that inspire others. To find these qualities in a woman of color at a time where there is so much racial and gender divide shows us just how important timing is in politics. She is arriving on the national scene at the perfect time for both her and the country.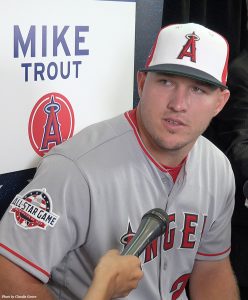 MLB: Let's just say they continue to write the book on how to swing and miss when it comes to being a national sport. It is closer to becoming irrelevant than at any previous time. RIP.
NBA: I will admit, I am surprised their bubble has not popped yet. Still, no matter how the season plays out, whoever wins the championship is not a true NBA champion in my mind. I also wonder what their plan is for next season. How long can a league keep its players in a bubble and play without fans when they do not draw the television audience that the NFL draws?
NFL:  Don't think for one second player safety is a concern. It never has been and just because there is a pandemic, it still won't. Money is all that drives this league. If it can turn a profit, it will always move forward. Injuries, sickness, or any other obstacle won't matter. This league stops for nothing and for no one. Remember, it was business as usual when JFK was assassinated, and it will be that way as long as there are bodies who will suit up each week.
At the same time, these are professional athletes who have very short careers. Most have contracts that only pay them if they play and few can afford to enjoy their current lifestyle by taking a year off. Players sacrifice their health every time they step on a field. Any given play can result in such a horrific injury that it not just ends their career, it ends their ability to earn money doing pretty much anything. To them, the risk of getting sick does not scare them any more than the risk of a major injury.
History: Okay, maybe what I am about to say has more to do with my having majored in History while in college and then going on and teaching it. That said, if you want to know why there is so much divide and ignorance in this nation, all you need to do is read the following quote from our president.
"The closest thing is in 1917, they say, the great pandemic. It certainly was a terrible thing where they lost anywhere from 50 to 100 million people. "Probably ended the second World War, all the soldiers were sick."
For a person who rails all the time about fake news, he sure shows a consistent ability to not know basic facts like the year of the pandemic or when World War II ended, not to mention butchering the English language.
He is a perfect example why those of us who teach history remind students of its importance. Failing to learn it results in people repeating past mistakes, you know, like returning to a time where racism, hate, fear, and a disregard for our constitution ruled the day. Is there anyone still alive who will admit they voted for Nixon?
Top photo is a YouTube screenshot of Mike Tyson from the movie "The Hangover"

Jim is a life long resident of California and retired school teacher with 30 years in public education. Jim earned his BA in History from CSU Chico in 1981 and his MA in Education from Azusa Pacific University in 1994. He is also the author of Teaching The Teacher: Lessons Learned From Teaching. Jim considers himself an equal opportunity pain in the ass to any political party, group, or individual who looks to profit off of hypocrisy. When he is not pointing out the conflicting words and actions of our leaders, the NFL commissioner, or humans in general, he can be found riding his bike for hours on end while pondering his next article. Jim recently moved to Camarillo, CA after being convinced to join the witness protection program.