Super Bowl LVII Will Probably Go the Way Odds Makers Predict
It's here, Super Bowl Sunday. Many people, including me, believe it should be a national holiday. How many millions of Super Bowl parties, big and small, are beginning to pick up steam? I just checked. According to the National Retail Federation over 103 million people plan on attending or throwing a Super Bowl party. The NRF also says 17.8 million will watch the game at a bar or restaurant.
If I was going the bar/restaurant route I would go to the local Hooters. Every seat has a sight line with two or three (or more) televisions in clear sight. I would order a nice plate of hot wings — I used to get "Three Mile Island" sauce with my wings, but that sauce tends to stick with me a lot longer these days.
Along with the wings I would get a plate of fries and another with onion rings. That's all predicated on having at least one more person joining me. Although I see no harm in going to Hooters by my lonesome. I just go for the wings … and football on two dozen (or more) TV's.
The other big reason — the biggest reason — for making Super Bowl Sunday a national holiday is that the following Monday the working folks who are lucky enough get a paid day off. Very few people that talk about this are doing it for any virtuous reason. The truth is the Monday after the Super Bowl is the least productive work day of the year.
Except in Las Vegas, Reno, Mesquite and Lake Tahoe, Nevada … Oh yeah, Laughlin as well. More money is bet on the Super Bowl than any other event. If you've never been to Vegas on Super Bowl Sunday … Well, it's busy. Once you are checked into your favorite resort-casino leave your vehicle parked at the hotel and take a taxi everywhere on the strip. The only reason to use your own car is if you want to go from, let's say the Bellagio or Caesar's Palace, the south and center of the Strip, to Downtown Las Vegas to soak in the Fremont Street Experience and then dine at the Golden Nugget or the Four Queens before experiencing the Downtown Sin City experience, that's a good way to enjoy Saturday evening — Just don't get arrested.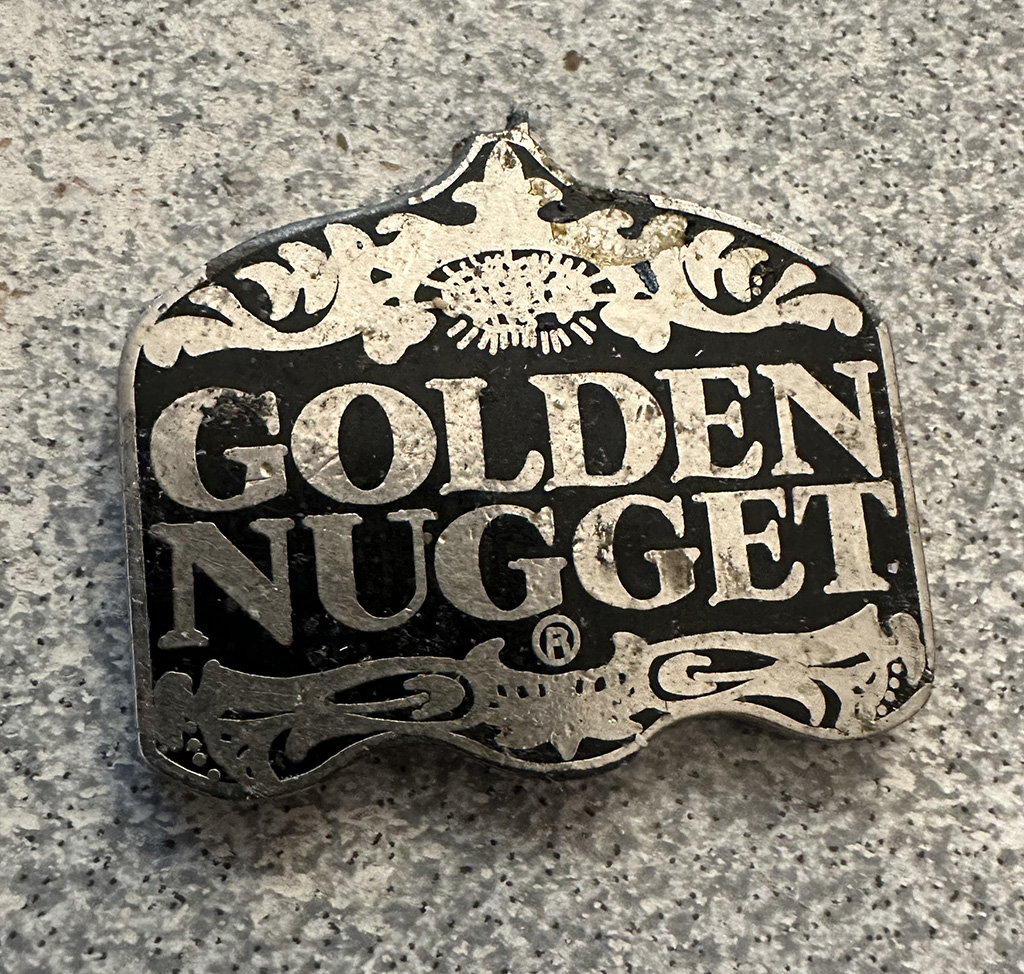 My brother Carl and I made the trip several times, and stayed at the Golden Nugget. Often times we would stay at a less expensive hotel-casino 24 miles south of Las Vegas, the Gold Strike in Jean, Nevada. We would often stop at Whiskey Pete's on our way home because … well, because, it's there. And then have great hotdogs and cheaper gas than on or around the Las Vegas Strip.
The operators of Whiskey Pete's assumed (accurately) those of us stopping for hotdogs and /or gas would deposit hundreds of dollars in the casino.
Sadly the Gold Strike is no longer there in Jean, but Whiskey Pete's and Buffalo Bill's are still in Primm. Bills is on the east side of the I-15 and it has a near fatal roller coaster. I say near fatal because Carl, myself and our brother Tony stopped there one day just to have a meal and ride the coaster. It was so … extreme I could barely walk. I needed to sit down and regain my composure. Then exactly a week later I had a massive heart attack that nearly killed me.
Nobody wants to drive back to Southern California on Sunday night, when they are drunk — or stoned out of their minds. Hell no.
Wake up that Monday, drag your ass through the process of packing up to go home, have a shower and then maybe a late breakfast, well, not if you had the steak and eggs at 4 a.m. because you won a vanity bet and got a big payout. Then you have a light lunch, if anything at all (besides coffee and a couple Bloody Marys) and head south to Southern California, remembering the casinos between Vegas and the California border.
Once we cross the California border we can stop at The Lottery Store and the other outlet stores and then off we go, South on the I-15, past Baker with the tallest thermometer in the world, which is also the gateway to Death Valley and then home. Don't forget: Some things that happen in Las Vegas … or Reno, Mesquite, Laughlin and Lake Tahoe, really ought to stay in … wherever it happened. That's all that needs to be said.
Home is where I will be for Super Bowl LVII, eating a huge ribeye with some mashed red potatoes, a collection of veggies and then some Red Vines for dessert.
Who do I think will win? I'm siding with the odds makers: The Kansas City Chiefs are slight favorites. There are a couple things to remember about sports betting: #1) odds makers are rarely wrong. They get paid gobs of money to get it right. Some old geezer in Texas betting millions doesn't cut it. Neither does your Uncle Phil, Pastor Ed, Gladys (your mom) and that guy you grew up with who you never really liked but he stayed in touch anyway.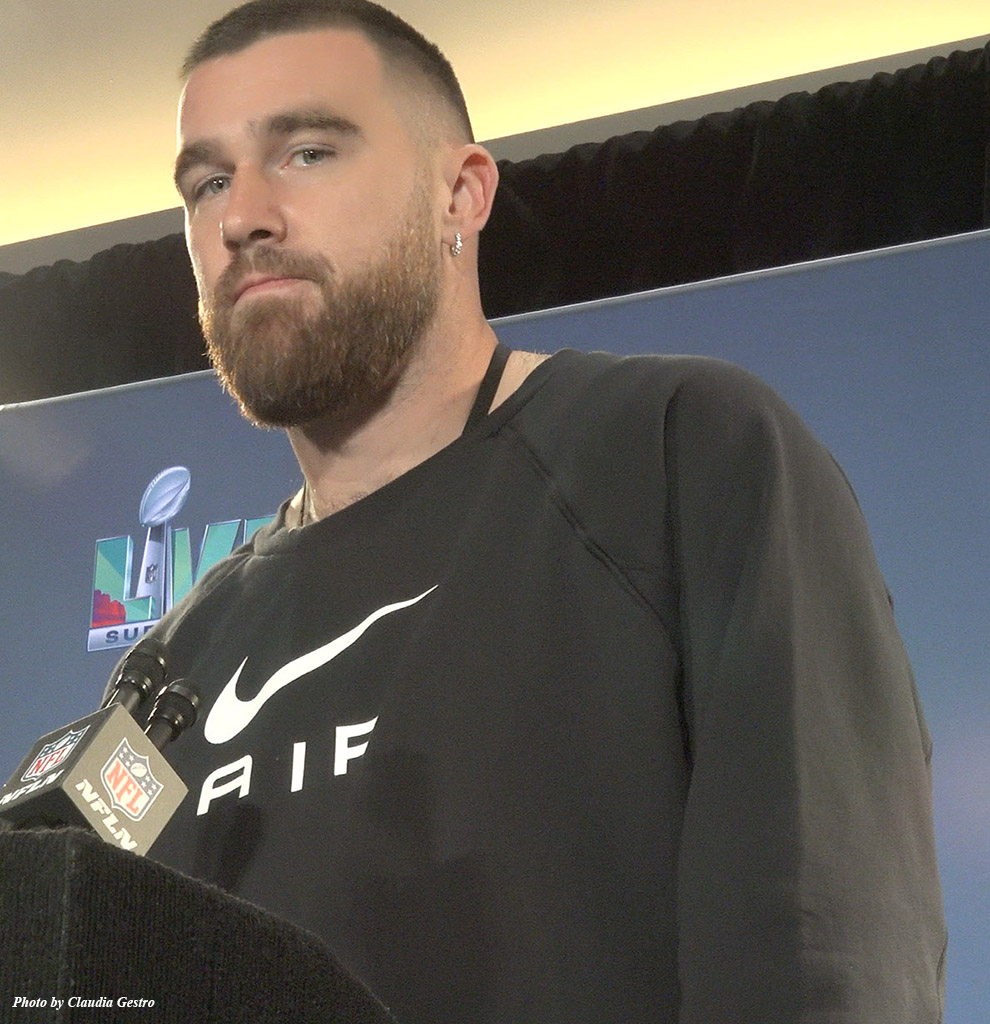 Number 2) There is something odd, or special, about this championship game. In all honesty either of the two teams can win it. They didn't get to the Super Bowl by wilting under the pressure. Also, the Super Bowl Championship is one game — just one. In MLB, NHL and NBA they all play seven game series. A team can mess up a game or two, but not loose the championship. In the NFL: This is it. You don't get a game 2 so you have to bring your "A" game and keep it charged up for the full 60 minutes. Getting ten or more points behind in the first half isn't always fatal, but it isn't inspiring all the folks at the sports books that waged real money on the first half of the game …
This galls me to ne end. Someone is going to tell me to get over it already … but no, I won't.
My brother Carl and I had a Super Bowl party at our place for Super Bowl XXXI — the New England Patriots and the Green Bay Packers, complete with bratwurst and Kielbasa imported from Frank's European Sausage Factory on S. Muskego Ave. in Milwaukee. Because we were not living in MKE, but San Diego, Frank — and we spoke with Frank most times we called — he said he was required to pre-cook the sausages and pack them in dry ice and then ship next day air, or whatever they call it. It cost as much to ship the sausages as it did to buy the sausages, but damn! Everybody loved them. I wonder if it is still there. There were over 20 people crammed into our place, plus the neighbors stopping by because we had a lot of food and beverages. Plus a giant (for its time) Sony Trinitron television.
The Packers spanked the Patriots. They were playing in the Louisiana Super Dome, January 26, 1997.
The following year the Pack repeated as NFC Champions and faced the Denver Broncos, led by QB John Elway who failed to get a win in his three previous tries. The Packers, clearly the best team in the NFL the entire season, were 11 point favorites. I mean, QB Brett Favre was named the NFL MVP for the third time, the first player to do it. So, C'mon man!
The game was held at Qualcomm Stadium, home to the San Diego Chargers. Carl and I went to their hotel in La Jolla to get a glimpse of these guys. We were shocked. It looked like they didn't give a hoot they would be playing the biggest game of the year the next day, against the AFC Champion Denver Effin' Broncos.
So we went home and prepared for our Super Bowl party. People came over, ate the food, drank the tasty beverages and consoled us as best they could between chewing on bratwurst, tater chips and guacamole.
The Packers lost31-24. They looked ill-prepared, unaware of how good the Broncos were — Denver deserved to win. They played better. Green Bay let their allegedly superior standing with the odds makers, book makers and Packer Fans get into their heads.
We went to Tijuana to place a bet … well let's just say we didn't need to return to T.J.
The point is that for any number of reasons the underdog can win and often times beat the point spread. So, remember those two diametrically opposed points about Super Bowl betting.
Let's take a look at the playoff stats. The Chiefs are a top 5 offense and defense. The Eagles are the best defense in this postseason. Wow … that's something to think about. Defense wins games. But Kansas City is averaging over 389 yards and 25 points per game.
Here's another thing to consider: In these playoffs the Eagles have averaged 34.5 points per game …
So why are the odds makers picking the Kansas City Chiefs over the Philadelphia Eagles? Here's the big reason: Chiefs QB Patrick Mahomes is a tried and dependable championship quarterback. This is his third trip to the Big Game and that experience means a lot in high pressure moments.
For the Eagles, this is QB  Jalen Hurts' first trip to the Super Bowl — and he's playing injured.
Something else to consider: when  the Birds won Super Bowl LII a little over five years ago (02/04/2018). Their starting QB against the favored New England Patriots, 41-33. Philly's starting quarterback wasn't even suited up to play. They were going with their back up QB, Nick Foles. The backup threw for 373 yards and three touchdowns … oh, and he caught a touchdown pass.
Foles was named the Super Bowl LII MVP. Think of that. Jalen Hurts is a much more talented quarterback than Nick Foles.
The experts could be wrong this year — just like they were in 2018 … and those [expletives deleted] Packers in whatever year it was the Broncos made them look silly. Still, that Chiefs team is very talented in all three phases of the game and Mahomes is quite probably the best QB in the league this season. It's about his talent and the great team around him, but, more importantly, Mahomes' football knowledge, his ability to read a defense and react and adapt. His football instincts.
When it comes to currently active quarterbacks in the game, Aaron Rodgers is still the top dog, but Patrick Mahomes is gaining on Rodgers — and Mahomes is just 27 years old.
Tom Brady is, without argument, the GOAT when it comes to NFL quarterbacks. But Rodgers and Mahomes … consider this: the Chiefs have made it to the Big Game three times in the past four years. The third time is a charm they say.
Bet on  the Chiefs to win and the Eagles to beat the spread … well, at this time the spread is 1.5 points so if Philly beats the spread they are probably winning the game as well. As stated earlier, the Eagles have the best defense, especially the pass rush and pass defense.
Well, if you want to bet seriously on the Super Bowl, do your homework, starting the minute you know who is in this final game. This last minute guessing can be brutal.
I'm sticking with Mahomes and the Chiefs. Keep your eye on wide receiver Marquez Valdes-Scantling  He had a big game against the Cincinnati Bengals; 116 yards on six catches (19.3 yards per catch) and one touchdown.
The Chiefs it is.

Tim Forkes started as a writer on a small alternative newspaper in Milwaukee called the Crazy Shepherd. Writing about entertainment, he had the opportunity to speak with many people in show business, from the very famous to the people struggling to find an audience. In 1992 Tim moved to San Diego, CA and pursued other interests, but remained a freelance writer. Upon arrival in Southern California he was struck by how the elected government officials and business were so intertwined, far more so than he had witnessed in Wisconsin. His interest in entertainment began to wane and the business of politics took its place. He had always been interested in politics, his mother had been a Democratic Party official in Milwaukee, WI, so he sat down to dinner with many of Wisconsin's greatest political names of the 20th Century: William Proxmire and Clem Zablocki chief among them. As a Marine Corps veteran, Tim has a great interest in veteran affairs, primarily as they relate to the men and women serving and their families. As far as Tim is concerned, the military-industrial complex has enough support. How the men and women who serve are treated is reprehensible, while in the military and especially once they become veterans. Tim would like to help change that.