Travel: Let's take a cruise
Not long ago my wife and I wanted to do something different that would be fun, take us somewhere we hadn't been before, didn't cost too much and with which we could include our granddaughter. We considered many options, many involving driving lots of miles and some involved commercial air travel. But as we talked a little voice in my head started singing:
Love, exciting and new
Come Aboard. We're expecting you.
And Love, life's sweetest reward.
Let it flow, it floats back to you.

Love Boat soon will be making another run
The Love Boat promises something for everyone
Set a course for adventure,
Your mind on a new romance.
Yep the theme song from that great television series The Love Boat that ran from 1977 through 1987. Oh sure I had spent way too much time on an American naval vessel, the USS Valley Forge LPH-8 but that was sure no love boat.  Okay that's it, let's take a cruise. We shopped around and found the ideal, for us, solution and soon we had booked a four day cruise aboard the Carnival Cruise ship "Imagination."
None of us had ever been on a cruise ship before and as we arrived at our point of embarkation in Long Beach, California we were dazzled by two great ships, the Queen Mary and nearby what would become our home for the next 4 days, the "Imagination."  The boarding process was well run and effortless, requiring only a short amount of time after boarding to participate in a very important safety meeting conducted by the ship's crew. It also allowed time for our bags to be taken to our quarters.
Our cabin was superb, well above the water line about amid ship on the port side. The room was very comfortable as was the private deck outside. After getting settled in we went for a leisurely walk about the ship and she was absolutely magnificent in every way.  Eventually we found our way to the mess deck — oops sorry — I mean the dining hall slightly aft. We were offered several choices all included in the price of the cruise along with a couple of premium options available at a modest charge. All meals were available at no extra charge except those extra premium offerings, but all alcoholic beverages were at an additional but reasonable cost.
As we were dining our ship quietly began slipping quietly and gracefully away from the dock and soon we were well off of the California coast. As we walked slowly back to our cabin staying on the open deck and very much enjoying the fresh cool sea breeze and an astounding number of bright stars that had filled the night sky that darn "Love Boat" song began swimming through my mind again. There was absolutely no doubt, we had made the right choice.
Early the next morning we docked at Catalina Island, a mere 26 miles from Long Beach. My wife and I had been to Catalina a few times before but it was all new and very exciting for our young granddaughter. But just  to make it even more exciting Carnival offers a wide range of shore excursions including a kayak expedition, a zipline adventure, parasailing, an undersea adventure, SCUBA diving, a food tour and even a live Dolphin adventure all at a very reasonable price and all totally optional.
After a thoroughly pleasant day on Catalina Island we returned to the "Imagination" and soon sailed off this time for Ensenada, Baja California, Mexico.  This was a whole new adventure for all of us. Oh sure we had previously visited Mazatlan and even nearby Tijuana but although only about 50 miles south of the USA and Mexican border it was still a brand new experience for us.
Again Carnival doesn't miss a beat when it comes to keeping its passengers as fully engaged as they may wish.  So some of the shore excursions  offered in Ensenada include a wine country tour, a Baja off road buggy adventure, a ride on the Baja Bandidos horseback trail, a visit to a Mexican craft beer brewery complete with authentic tacos, deep sea fishing, surfing lessons and several other options and again all at reasonable cost.  Our choice was to thoroughly explore the town of Ensenada and not only the touristy places but some of regular places commonly frequented by the local folks of the town.  It was all a very enjoyable adventure but again we needed to return to the ship by a specified time so as to not be left behind.
Among the many onboard activities there was at least one musical play performance that was very well delivered and thoroughly enjoyable. Of course, there were little shops where we could and yes did buy some trinkets and treasures of our experience. Then there was a wonderful swimming pool which we all enjoyed and a great little gym which offered our very first experience of working out on a treadmill while looking out a span of windows straight into the ocean ahead. Try doing that at your local gym. And yes there was even modest sized casino.
Then there was one other very much appreciated benefit available to us and that was a very well run day care facility for our granddaughter. She had a great time every day and my wife and I had the opportunity to fully appreciate the concept of the Love Boat.
So that was our first experience and not only was it thoroughly enjoyable in every way it was also extremely affordable. Carnival offers this very cruise starting as low as under $200 per person. But Carnival also offers an amazing number of cruises from several east coast ports to destination in the Bahamas, the western and southern Caribbean, the Panama Canal, Bermuda and even Cuba.  They also offer a cruises from Vancouver, B.C., Canada to Hawaii as well various parts of Europe. You may check them all out here.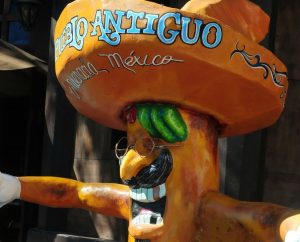 But here is a little something to consider and that is Carnival Corporation & plc is the world's largest leisure travel company with a portfolio of ten dynamic brands including Carnival Cruise Line, Holland America Line, Princess Cruises, Seabourn, AIDA Cruises, Costa Cruises, Cunard, and P&O Cruises. So their experience and strength is unparalleled and they can and do provide almost boundless cruising options, both for super value conscious to ultra-deluxe price doesn't matter crowd and everyone in between, no matter where you might want to sail off to.
So our little excursion on the "Imagination" was our very first cruise but I promise it absolutely will not be our last. It is just too darn much fun. To that end my wife and I have agreed to form a few group tours of ten of more so that we can get the absolute best possible deal. If you would like to receive information on upcoming group sailings please simply drop us a note to hellronirwin@gmail.com and we will keep you informed with absolutely positively zero pressure of any kind. We will simply let you know what is available as it becomes available and that's it.
Another way to stay informed to periodically check out the website www.ronirwin.net for travel adventures and much more. 

Photos by Ron Irwin
Top photo: the Avalon Casino

Ron Irwin was born in Chicago, Illinois a long time ago. He served in the Marine Corps in Vietnam, became a trial lawyer, TV and radio host, CEO of a public company and once held an Emmy. He never won an Emmy he just held one. Ron has written and published twelve books. His most important book to date is "Live, Die, Live Again" in which Ron tells of his early life and his unexpected and very temporary death in 2012. That experience dramatically refocused his life and within the pages of that book Ron reveals how he achieved a much healthier life, ridding himself of Diabetes, Cancer and Heart Failure. Now Ron enjoys writing about many things including health topics, travel [he has circled the globe several times], adventure, culinary experiences and the world of performing art. Ron's motto is "Live better, live longer and live stronger because it feels great and annoys others." Contact the author.