American music: Our 4th of July celebration
Today is the 4th of July and in case that fact has slipped your mind, we have been incessantly reminded of it for the past week or two on social media. And on TV for that matter by all the car dealers, furniture stores and other businesses that use our greatest national holiday to sell their wares. This is America after all and we have the freedom to have vulgar displays of capitalism splayed across our television screens and newspapers.
To be honest, on my Facebook page I've changed my profile photo to the one taken during Marine Corp boot camp oh so many decades ago. Very patriotic. And the cover photo is one I took of an American flag at Fort Rosecrans National Cemetery with "Happy 4th of July" emblazoned on the photo, pictured above. I'm not immune to shows of patriotism and quite frankly I'm proud of my service to this nation in the United States Marine Corps. Semper Fi, motherf*****s! Not going to apologize for it.
Today the dog and I are going to Dog Beach to frolic in the waves — oh yeah, I'm dog sitting with a lovely pooch named Bella who is just the sweetest creature on the planet. Bella loves the beach and ocean and it breaks my heart that I cannot let her off the leash when she splashes through the waves. But she has a long leash so it's going to be fun!
Most Americans will be celebrating the 4th of July in usually predictable manners: with backyard barbeques, bayside barbeques, park barbeques, beach picnics, park picnics, parades and of course the ubiquitous fireworks displays. I can do without the latter, but I understand why most people enjoy them: they are colorful and fill their bodies with adrenalin. I'm often reminded of the 58,000-plus names on The Wall.
Many of my friends here in Sandy Eggo are military veterans. Mostly sailors and the inter-service jokes are always entertaining. But the friends who are not vets are also special and all of them have been of service to this country, by being of service to their communities. They ought to be saluted too. If you have been or currently are, of service to your community in some way, you are being of service to your country. Volunteerism is the very spirit of America and we could use more of it.
There's no glory in it, no parades and rarely does anyone get a medal for it.
People volunteer to help in their community because it helps the lives of others who otherwise have to struggle that much more if volunteers weren't there being of service. So, for everyone that takes time out of their busy schedule to help others or the community, my hat is off to you. That is every bit as important as what veterans have done for this nation. The only difference is — and it's a big one — vets volunteer knowing there might come a time being in the military could require them to give their lives in defense of the nation.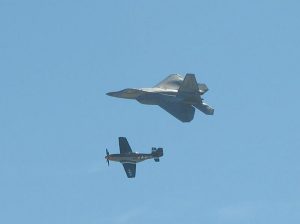 Frankly though, our military is far too big. We spend way too much of our GDP on it — 3.3 percent. In 1960 it was 8.4 percent. We spend $598 billion on it every year — almost $12 trillion every decade. Take half of that and spend it on healthcare, infrastructure, education — that's how we make America great again.
Why is China way ahead of us on mass transit? Infrastructure in general? Why are they leading the U.S. in renewable energy? Why are there so many under-insured and un-insured people in America when it comes to healthcare? Why is the U.S. the only modern nation that doesn't have universal healthcare?
You want to make America great again, cut the military and invest that money into America and its citizens.
Fireworks fails are quintessentially American, especially on or around the 4th of July. There are videos galore on YouTube filled with them.
One thing about America though that is bigger than fireworks fails is its music. From New York to Los Angeles, to Boston, New Orleans to Seattle, to Nashville, Memphis, Milwaukee, Minneapolis, Miami, Austin and in a hundred other places you can find authentic American music and quintessential American bands and musicians. Whether it's punk rock, surf music, country music, country swing, bluegrass, jazz, blues, rhythm and blues, rock and roll, pop/top 40, heavy metal, there is real American music out there being enjoyed by Americans today.
We may disagree on a lot of things these days, politically, religiously and socially, but I think we can all agree we have produced some great musicians, from Frank Zappa, to Louis Prima, Joshua Bell, Metallica, Little Richard, Madonna, Tom Petty, Katy Perry, Chuck Berry, Thelonius Monk, Scott Joplin, Johnny Cash, The Ramones, Henry Rollins, Pearl Jam, Jimmy Hendrix, REM, Janis Joplin, Soundgarden, Sheryl Crow, Dolly Parton, Merle Haggard, Prince, Heart, Widespread Panic, the Doobie Brothers, Jefferson Airplane, Miles Davis, John Coltrane, Kingfisher, Muddy Waters, Gloria Estefan, Bob Dylan, the Replacements, Steely Dan, John Lee Hooker, Monks of Doom, Cab Calloway, Jane's Addiction, Aretha Franklin, Ella Fitzgerald, Tony Bennett, Elvis Presley, Kenny G, Waylon Jennings — this list could go on for days — it is all quintessential American music. Whether I like it all or not.
One of those quintessential American bands was the Grateful Dead ( now known as Dead & Co). I've seen the Dead more times than I can count, mainly at the Alpine Valley Music Theatre. I've also seen them at Red Rocks in Morrison, CO, Oakland, CA and Tinley Park, IL. Love that band, to this day. There are more Grateful Dead recordings on my iPod than I can remember, same with the Zappa, by the way. So I leave you with this from the Dead, a 1983 rendition of their Greetings From the Mars Hotel hit, "U.S. Blues."
"Wave the flag, pop the bag, rock the boat, skin the goat.
Wave that flag, wave it wide and high."
Play it loud, play it proud. Have a Happy 4th of July.
Photos by Tim Forkes

Tim Forkes started as a writer on a small alternative newspaper in Milwaukee called the Crazy Shepherd. Writing about entertainment, he had the opportunity to speak with many people in show business, from the very famous to the people struggling to find an audience. In 1992 Tim moved to San Diego, CA and pursued other interests, but remained a freelance writer. Upon arrival in Southern California he was struck by how the elected government officials and business were so intertwined, far more so than he had witnessed in Wisconsin. His interest in entertainment began to wane and the business of politics took its place. He had always been interested in politics, his mother had been a Democratic Party official in Milwaukee, WI, so he sat down to dinner with many of Wisconsin's greatest political names of the 20th Century: William Proxmire and Clem Zablocki chief among them. As a Marine Corps veteran, Tim has a great interest in veteran affairs, primarily as they relate to the men and women serving and their families. As far as Tim is concerned, the military-industrial complex has enough support. How the men and women who serve are treated is reprehensible, while in the military and especially once they become veterans. Tim would like to help change that.