California Car Insurance: Smart Ways to Lower Your Rate
Do you own a vehicle in the Sunshine State? If so, you're required by law to have some insurance coverage. To drive legally, California motorists must keep at least the following types of coverage: bodily injury liability coverage, property damage liability coverage,  uninsured motorist bodily injury coverage, and uninsured motorist property damage coverage. 
Those who fail to obtain the correct policies can get penalized by the long arm of the law. The first time a person is caught driving with no insurance, he or she will be fined between $100 and $200. Meanwhile, if an individual is stopped by the police a second time without coverage, they'll also receive a fine, only for a larger amount of between $200 and $500. 
That's not all, though, as things get even worse for those involved in accidents without coverage. For example, their vehicle may get impounded, or they could have their licenses suspended. Not to mention, a driver with no insurance who causes injuries and damages could have to pay for those things out of pocket. 
The point is that most California drivers have to get coverage for their cars to keep various legal issues at bay. Unfortunately, it's easy to fall into the trap of paying too much for car insurance. If you feel like your car insurance is draining your wallet, the tips below can help. The following tips are some smart ways to lower your rates and get the cheapest California car insurance.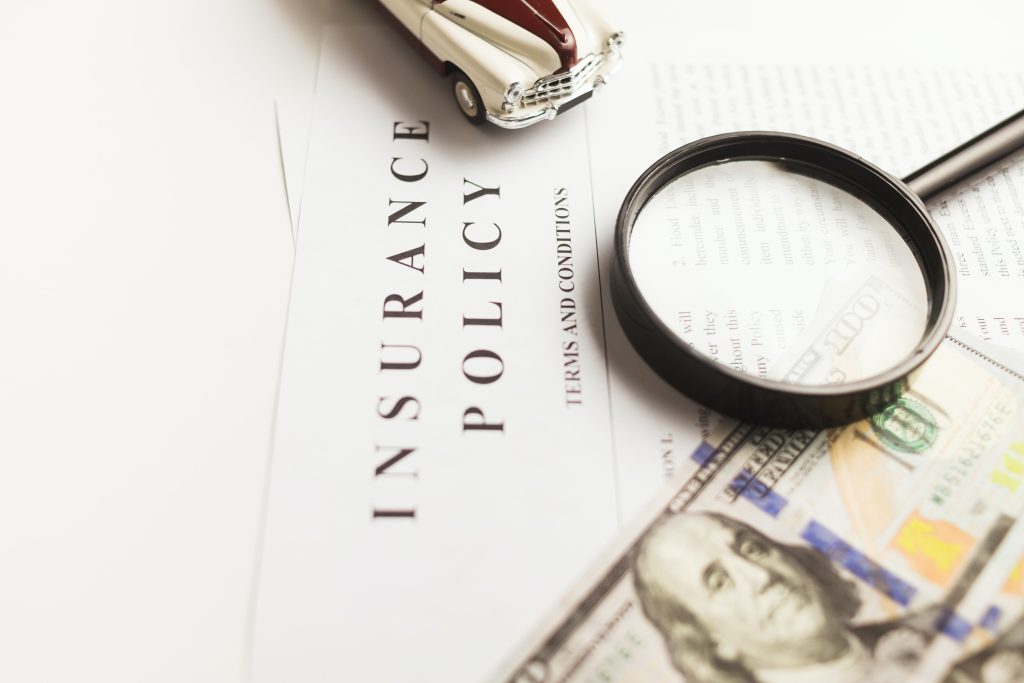 Take a Mature Driver Improvement Course
If you're at least 55 years old and wish to lower your insurance rate, a Mature Driver Improvement Course might be the perfect solution. First, check with your insurer to ensure your premium will drop after passing a class. Then, visit the California DMV in person or online to get a list of approved course providers. Next, enroll and complete the course to reap the savings on your insurance premiums. 
Students should expect to receive defensive driving instruction through this class, but they will also learn about some updated rules of the road. In addition, these courses teach pupils how auditory, visual, and medication-related impairment can impact driving.
Maintain a Squeaky-Clean Driving Record
Traffic violations can cause your insurance premiums to skyrocket, and at-fault accidents can do the same. Therefore, if you've received a few tickets and caused a wreck in the past, perhaps now is the perfect time to change your driving habits. After doing so, you should keep from accumulating more blemishes on your record, and eventually, the old marks will disappear. Then, you will notice a steep decline in your rates when it is time to renew your car's insurance policy.
Finish a Defensive Driving Course
Many insurers give customers discounts after they've passed defensive driving courses. However, if lowering your insurance rate is your primary objective in California, you should make it a point to discuss the matter with your agency before enrolling in a class, as not all companies participate in such a savings program. Course costs vary, but they typically run between $40 and $100. 
Then again, if an online class better suits your needs, you'll have to spend between $20 and $40 to register for one of them. So, there's a bit of an initial investment, but it could be well worth it in the end. According to research, insurers usually give people discounts of between five and 20 percent for completing defensive driving courses. As such, there are savings to be had, so get in touch with your insurance company to see if taking a defensive driving course is an option for you.
Ask About Discounts
Lowering your auto insurance rate doesn't have to be challenging. Rather, the process can be as simple and easy as asking your local agent what discounts you qualify for. For instance, if you have multiple policies through a single insurer, you might experience savings via a bundling deal. Or are you a student enrolled in school part or full-time? That may get you a bargain on the cost of your coverage. Other common car insurance discount types include:
Multi-car

Homeowner

Loyalty

Military

Low mileage
But, of course, these items barely even begin to scratch the surface, and your insurance company could have many other alternatives. Thus, be sure to ask your insurance provider what discounts are available to you. 
Some Final Words
All California motorists are required by law to have some form of car insurance. That doesn't mean you are in the market to overpay for it, though. Hence, use these various tips to make your rate more budget-friendly and stretch your paychecks a little further.