Global Warming is More Important Than Endless Speculation About Trump
The Intergovernmental Panel on Climate Change (IPCC), made up of the world's leading climate scientists, set out the final part of its mammoth sixth assessment report on Monday, March 21. It's a "final warning" on the climate crisis, as rising greenhouse gas emissions push the world to the brink of irrevocable damage that only swift and drastic action can avert.
The comprehensive review of human knowledge of the climate crisis took hundreds of scientists eight years to compile and runs to thousands of pages, but boiled down to one message: act now, or it will be too late.
In sober language, the IPCC set out the devastation that has already been inflicted on swathes of the world. Extreme weather caused by climate breakdown has led to an increased death toll from intensifying heatwaves in all regions, millions of lives and homes destroyed in droughts and floods, millions of people facing hunger, and "increasingly irreversible losses" in vital ecosystems.
The final installment, called the "Synthesis Report," is almost certain to be the last such assessment while the world still has a chance of limiting global temperatures.
Kaisa Kosonen, a climate expert at Greenpeace International, said: "This report is definitely a final warning on 1.5C. If governments just stay on their current policies, the remaining carbon budget will be used up before the next IPCC report [due in 2030]."
More than 3 billion people already live in areas that are "highly vulnerable" to climate breakdown, the IPCC found, and half of the global population now experiences severe water scarcity for at least part of the year. In many areas, the report warned, we are already reaching the limit to which we can adapt to such severe changes, and weather extremes are "increasingly driving displacement" of people in Africa, Asia, North, Central and South America, and the south Pacific.
This all happens despite more than 30 years of warnings from the IPCC, which published its first report in 1990. The link is in the first paragraph.
Here in California, once again, we are talking about years of extreme drought and now extreme winter rain and snow. Like many living in the Golden State, I welcome all the moisture, although it brings its own set of troubles. Atmospheric rivers have been dumping record amounts of rain and snow in the entire state..
As noted in earlier posts (here, here and here) the weather has brought a multitude of floods and landslides and now we hear the ski resorts in the state will stay open going into June. That's good news for them, but extreme weather, either droughts or record precipitation stresses the planet, especially in areas of dense populations.
Before the atmospheric rivers hit the state we saw reservoirs diminishing at alarming rates. We were running out of potable water, drinking water if you prefer. Lake Shasta, for example, was at 33% capacity in October 2022. At the start of March 2023 it was at 60% and rising.
Years ago in the late 1990s I would drive past the dam at Lake Hodges, just to the west of Rancho Bernardo and Escondido. At the height of the winter storms the water was rushing through and over the flues that maintained the water levels — … which of course it wasn't maintaining the usual levels. I often wondered if we would see that level of storms again and this season we will see record amounts of precipitation.
At the moment the news channels are focused on the latest school shooting, this one in Nashville, Tennessee. GOP officials, including Senator Marsha Blackburn and Governor Bill Lee says we should join them in prayer … again. Thoughts and prayers do little or nothing to stop or slow down  … Well, at least the shooter's Second Amendment rights weren't trampled on, a young woman who bought at least two of the weapons legally.
Before the shooting the two news channels (CNN and MSNBC) were focused on the possible indictment of Donald J. Trump by the Manhattan District Attorney, Alvin Bragg.
We are in the 6th mass extinction, sea levels are rising, the arctic ice pack is diminishing so fast many polar bears cannot survive. Ice shelfs the size of some of our United States, break off of Antarctica adding to the sea level rise and the rising average temperature. And what are we focused on for days and weeks and months at a time? Donald J. Effin' Trump.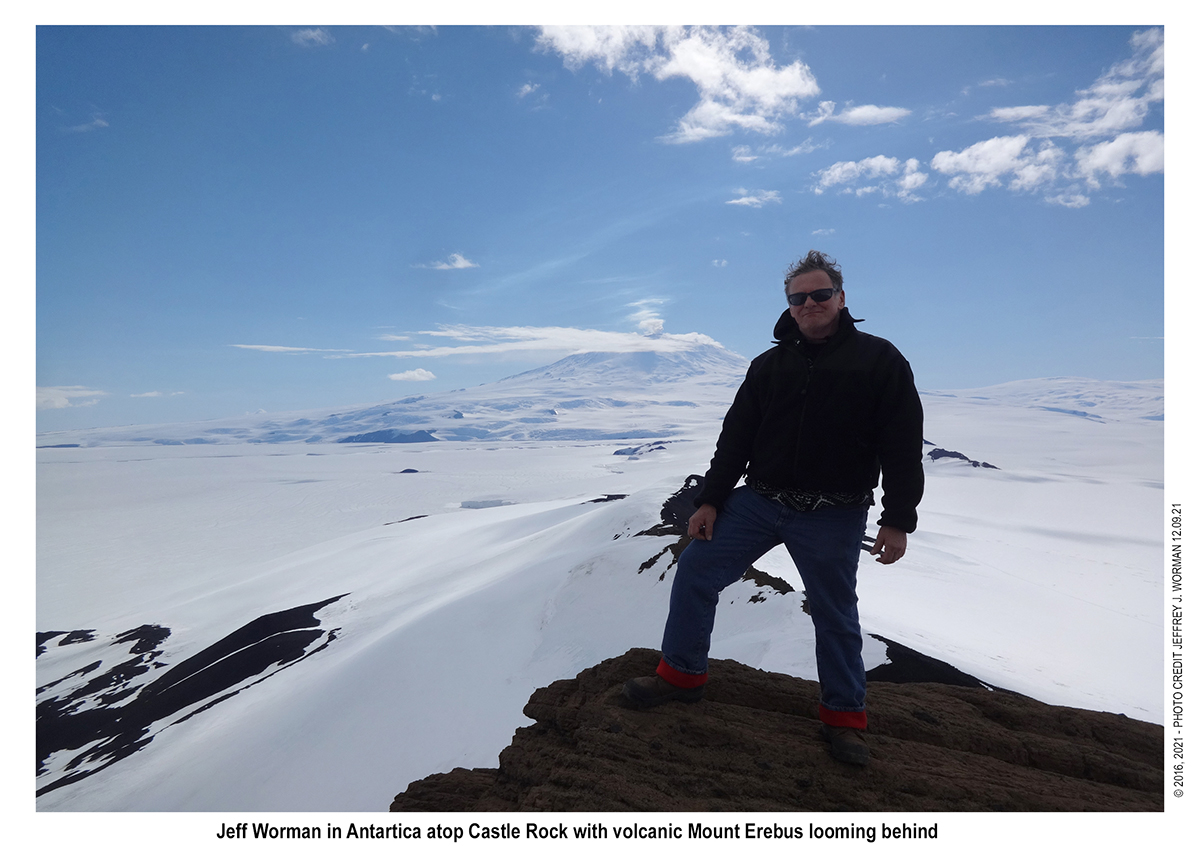 There is nothing newsworthy happening in any of the possible investigations involving the ex-president. We know there are two state investigations,: The one in Manhattan and the other in Georgia. There are two federal investigations being conducted by Special Counsel Jack Smith.
What goes unreported day-after-day-after-day-after-day is the continuing destruction of our planet — our future— that is growing exponentially.  I watched Bill Maher this past Friday and he railed against the IPCC's Synthesis Report saying that it is once again threatening us with the collapse of the eco-system. What Maher didn't say on his program is that the recent report is part of a long term study. We should expect at least one more report from this study, maybe two.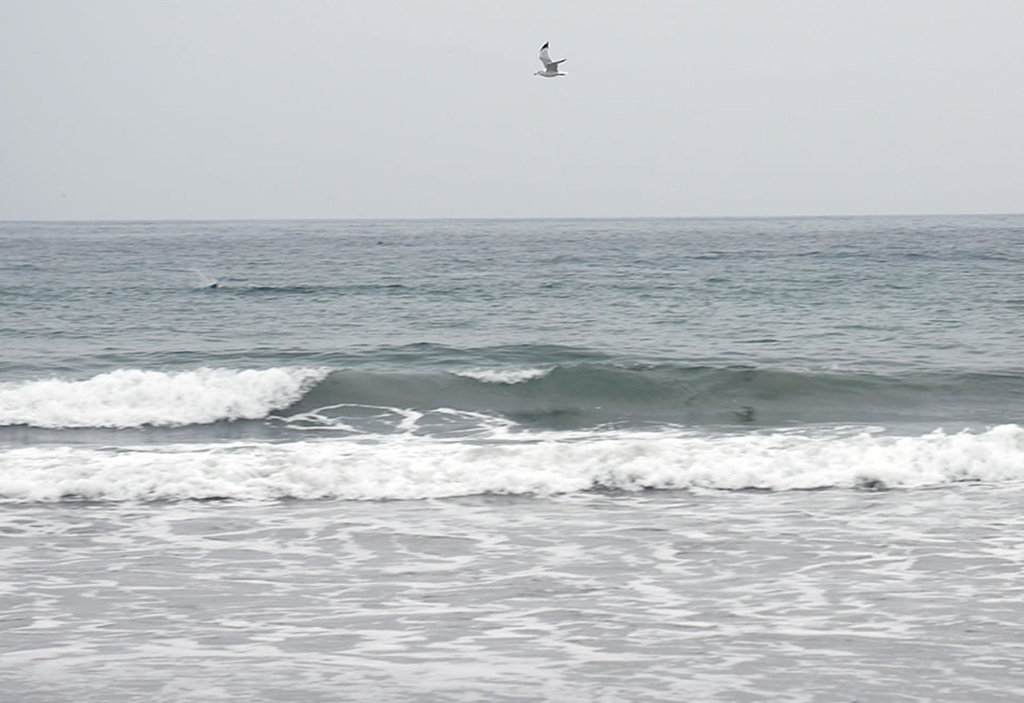 How many species of flora and fauna have gone extinct since the IPCC began doing this study? Lifegate Daily has a comprehensive list of all species declared extinct since 2010.
As I've written before: Tell us when something newsworthy occurs in these various investigations of Trump. Start giving the climate crisis the same level of attention that a disgraced ex-president is getting right now.
I'm tired of Trump and I'm guessing many people feel the same. We just want some of, if not all of, the investigations to end and put the ex-president on trial. We have so many other issues, starting with this climate crisis, that need not only our attention via the news, but action needs to be taken soon and in some cases urgently and drastic.
And I forgot to add the news that got me fired up. The Los Angeles Times reported that scientists have found high concentrations of the pesticide DDT on the ocean floor just off the coast of Southern California. What else have we done to poison our home? Also on the news channels: News from Mississippi and Alabama about record-breaking and fatal tornadoes. Maybe thoughts and prayers will change that as well.

Tim Forkes started as a writer on a small alternative newspaper in Milwaukee called the Crazy Shepherd. Writing about entertainment, he had the opportunity to speak with many people in show business, from the very famous to the people struggling to find an audience. In 1992 Tim moved to San Diego, CA and pursued other interests, but remained a freelance writer. Upon arrival in Southern California he was struck by how the elected government officials and business were so intertwined, far more so than he had witnessed in Wisconsin. His interest in entertainment began to wane and the business of politics took its place. He had always been interested in politics, his mother had been a Democratic Party official in Milwaukee, WI, so he sat down to dinner with many of Wisconsin's greatest political names of the 20th Century: William Proxmire and Clem Zablocki chief among them. As a Marine Corps veteran, Tim has a great interest in veteran affairs, primarily as they relate to the men and women serving and their families. As far as Tim is concerned, the military-industrial complex has enough support. How the men and women who serve are treated is reprehensible, while in the military and especially once they become veterans. Tim would like to help change that.