Justice Scalia: A perfect political storm
With the death of Supreme Court Justice Antonin Scalia, politics in America just got stranger, if that is even possible. Just as we are beginning to wrap our heads around the idea that Donald Trump may well be the Republican nominee this fall and the better than ever chance that Bernie Sanders could lead the Democrats, Scalia's sudden passing from a heart attack makes what many of us have been saying all along: the most important factor in deciding who will be our next president is knowing he or she may appoint three or four new justices to the Supreme Court which will have a lasting impact on this nation for decades.
"Hold on," you say. President Obama gets to appoint Scalia's replacement.
Yes and no. Actually, Obama only gets to nominate his replacement. He has to be confirmed by the Senate and with Senate Majority Leader Mitch McConnell saying he plans to block Obama's recommendation, we will get to watch a terrific game of political chicken unfold. Who blinks first?
You can damn well bet it won't be Obama. Despite Ted Cruz and Marco Rubio claiming he lacks the authority to do so in an election year, they are wrong. Despite them claiming it has not happened for 80 years, they are wrong again. Ronald Reagan was the last lame duck president to have a justice appointed during an election year and guess what, the nation survived. It's how we are set up.
If you ever wonder why we have a generation of younger people who feel our rules and laws are nothing more than suggestions it is because we have an older generation of leaders who conduct themselves in this manner. Right now, Republicans believe that as long as they have a shot at winning the White House while still being able to block Obama's choice to replace Scalia they can ignore their elected duties to take an honest look at his choice. If the situation were reversed, you can bet Democrats would do the same thing. This is what makes politics so ugly in our country.
News outlets have to love this because it will just fan the flames to an already contentious election and divided nation. We now have a situation where Ted Cruz's eligibility to run for the White House may well end up being decided by a Supreme court that votes 4 to 4, which in turn will just add to our political nonsense. Should Hillary Clinton win, Republicans may have to decide between the lesser of two evils, Obama's choice or Hillary's. What if she threatens to place Obama on the court? Will that convince Republicans to relent? Worse, what if she threatens to place her husband on the court?
Then there is the possibility of Bernie Sanders winning the election. Would Republicans prefer to see a "socialist" possibly appoint four new members to the court or would they suddenly see the light and give into our lame duck president?
There is even the possibility Republicans could win the White House but lose control of the Senate this year. Then what? If they stall Obama during his final year, what's to keep Democrats from stalling a Trump or Cruz nominee to the court for two years or longer?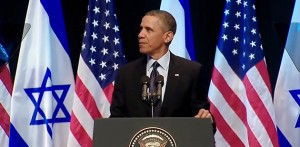 One thing that is clear, this has become a perfect storm for an election year. In another 200 years, history books will be filled with just how this current election year has shaped up to be one of the most amazing in our history. And to think, there is plenty more that can happen.
Will there be any brokered conventions? What are the odds of a viable, if not pissed off sore loser, running as a third, fourth, and even fifth choice (Think Bernie, Michael Bloomberg, and a Republican).  Maybe toss in a couple of disputed police shootings or economic slowdown. And then there is the mother of all possibilities, a disputed election in a state like Florida that ends up having to be decided by a Supreme Court that is one member shy, all because we allow our leaders to sink to depths we never imagined could be possible.
If you are a political junkie, this is as good as it gets.  As for the rest of the nation, all I can say is you may want to consider moving to somewhere saner, say Mexico, before a wall is built.

Jim is a life long resident of California and retired school teacher with 30 years in public education. Jim earned his BA in History from CSU Chico in 1981 and his MA in Education from Azusa Pacific University in 1994. He is also the author of Teaching The Teacher: Lessons Learned From Teaching. Jim considers himself an equal opportunity pain in the ass to any political party, group, or individual who looks to profit off of hypocrisy. When he is not pointing out the conflicting words and actions of our leaders, the NFL commissioner, or humans in general, he can be found riding his bike for hours on end while pondering his next article. Jim recently moved to Camarillo, CA after being convinced to join the witness protection program.