Manny Machado and the trappings of success
Manny Machado now wears a Los Angeles Dodgers Uniform. As a future Hall-of-Famer he deserves to play for a contender and the Baltimore Orioles have not been contenders since 2016. Yep, that's just two years ago, but two seasons is a lifetime — one season can be a lifetime, just ask Corey Seager or Hyun-Jin Ryu.
The real problem many believe is money. Players as good as Manny Machado can ask for and get hundreds of millions of dollars over ten years of their career. Just ask Giancarlo Stanton and Alex Rodriguez, who is now retired and works as an announcer.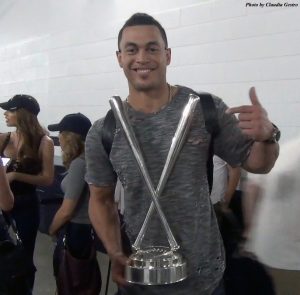 The Miami Marlins gave Stanton the big contract a few years ago and now the New York Yankees have agreed to pay a big chunk of that salary for the remainder of of the contract. A-Rod's contract was with the Yankees who in 2016 strongly insisted he retire — four home runs shy of reaching the 700 club. That's just not right. The could have let him get those last bell ringers and then have him retire.
Baseball, what a fucking business.
No one cries for A-Rod of course. He got the money, a new high profile job that had him talking baseball during the post-season and he got JLo — Jennifer Lopez if you're unfamiliar with the social media-ness of today's world.
Just a brief tangent here — and I'll try to keep it brief — Jennifer Lopez is one year shy of hitting her 50th birthday. She will be 49 today (July 24) and as a way of, err, promoting her healthy lifestyle and Niyama Sol active wear JLo posted this photo on Instagram.
Yeah, let's not cry for Alex Rodriguez missing out on the 700 club.
The story today is Manny Machado coming to the Dodgers and what that means for the struggling O's. They are out of it for the year.and possibly next season as well, but what Baltimore got in return for Manny are five Dodger prospects. Anyone who has followed Dodgers baseball these past few years knows what these guys coming out of the L.A. farm system can do. Baltimore will have in its quiver Cuban outfielder Yusniel Diaz who was the Dodgers' #4 prospect. Two right-handed pitchers also went to the Orioles: Dean Kremer and Zach Pop. Kremer has an ERA of 3.71 in the minors and Pop is sporting an ERA of 1.49.
They also got two infielders: Rylan Bannon and Breyvic Valera. Bannon is hitting .296 and Valera had three shots with the Dodgers and therefore clears a spot on the Dodgers 40-man roster for Machado.
In other words, the Orioles just traded for a good piece of their future.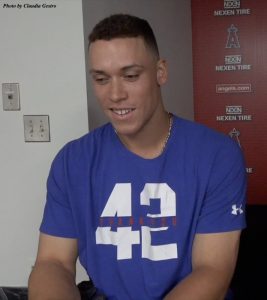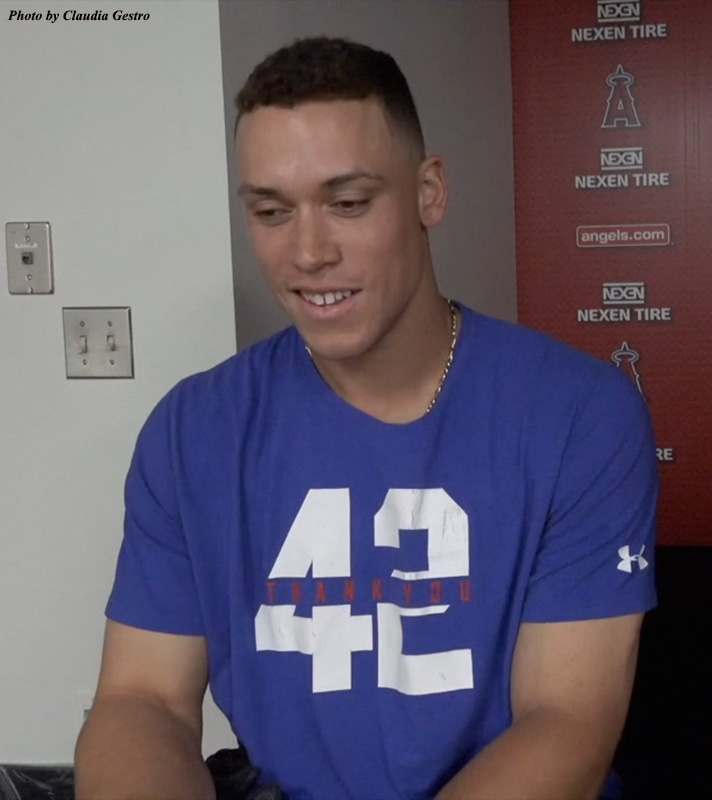 On the flipside: Manny Machado was the face of the organization. Every Orioles fan, probably every resident of Charm City, knew his name. Manny Machado wasn't just a guy playing a game, he could be found in the community giving back to a city and region that had taken him in as one of their own. Manny Machado was the kind of guy teams build on, bringing in players to get into the playoffs and win the World Series.
Too bad for them they play in the same division as the Boston Red Sox and New York Yankees. No one in the Orioles organization will complain about that. They did win the AL East title in 2014 and earned a wild card slot in 2016, but they haven't been to the World Series since 1983, the last time they won it.
Most players in the league weren't born when the O's defeated the Philadelphia Phillies in five games.
My guess is the Orioles will do fine in the next couple of years and return to playoff caliber play. Will they have enough fire power and pitching to keep up with the Red Sox and Yankees? Hard to say, money plays such a huge role in professional sports, many people think Baltimore will be priced out of the market for high end free agents. They will need to depend on young prospects making the big leagues and then making an impact.
What the Dodgers get is an All Star shortstop to fill in for their All Star shortstop Corey Seager who is out for the season. The Dodgers would consider resigning Machado after the season if A: they win the World Series and Machado is a big reason why, and B: Seager is unable to come back and make the impact he did before his elbow injury that required Tommy John surgery.
Adding Manny to their roster greatly enhances their chances of getting back to the Fall Classic and winning it, but they need to build up their bullpen right now. It all starts with pitching and defense. Machado does nothing for L.A.'s pitching, but his defense will need to be very tight on his new team. With Baltimore he had committed eight errors as a shortstop. He's a top five shortstop, as is (was) Corey Seager so if he can play well defensively with the Dodgers and continue his hot hitting, Los Angeles won't have any problems in the slot — or third base for that matter. When needed Machado will slide over to the hot corner, a position he played for six years in Baltimore.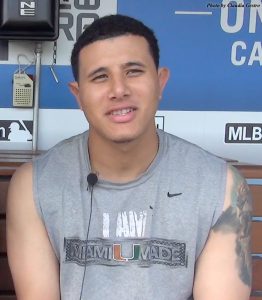 When the team returns to Dodger Stadium July 30 it will be for a four-game stand against the Milwaukee Brewers, another contender in the National League Central Division. Manny needs to be fully in synch with his new team, especially in the field before this road trip is over.
Third baseman Justin Turner just went on the DL with a groin injury so Machado will play third until Turner returns. Alex Verdugo has been recalled from Triple –A Oklahoma City. Verdugo made some good waves last season and went into the playoffs with the Dodgers. Chris Taylor will fill the slot until Turner returns.
When the Dodgers open their home stand fans will see their new shortstop — or maybe substitute third baseman — playing at his usual, All Star level. Manny had a nice start since coming to the Dodgers. He went 2-for-3 in his first game with the team.
Manny and his wife like Los Angeles, he says, and the All Star named his dog Kobe, in honor of Kobe Bryant, one of his favorite athletes — he's wearing #8, Kobe's first number with the Lakers. He's also a fan of LeBron James and the weather in L.A., which is better than the weather in Baltimore, but he isn't going to bad mouth his old team, the organization that gave him his shot in the big leagues. He told the media on Friday in Milwaukee, "Baltimore will always have a piece of my heart, I'll definitely miss everyone out there. They've been great, but I'm ready to start this new journey and win in blue."
•••• •••• ••••• •••• ••••
Editor's Note: Subscribe to our YouTube channel for more great sports reporting from Claudia Gestro.
Photos by Claudia Gestro

Tim Forkes started as a writer on a small alternative newspaper in Milwaukee called the Crazy Shepherd. Writing about entertainment, he had the opportunity to speak with many people in show business, from the very famous to the people struggling to find an audience. In 1992 Tim moved to San Diego, CA and pursued other interests, but remained a freelance writer. Upon arrival in Southern California he was struck by how the elected government officials and business were so intertwined, far more so than he had witnessed in Wisconsin. His interest in entertainment began to wane and the business of politics took its place. He had always been interested in politics, his mother had been a Democratic Party official in Milwaukee, WI, so he sat down to dinner with many of Wisconsin's greatest political names of the 20th Century: William Proxmire and Clem Zablocki chief among them. As a Marine Corps veteran, Tim has a great interest in veteran affairs, primarily as they relate to the men and women serving and their families. As far as Tim is concerned, the military-industrial complex has enough support. How the men and women who serve are treated is reprehensible, while in the military and especially once they become veterans. Tim would like to help change that.