Miramar Airshow will salute Vietnam Veterans
Ah ten HUT! 
From the Halls of Montezuma to the Main Gate of MCAS Miramar, San Diego, California it is time again for the Miramar Air Show starting Friday, September 22nd and running through Sunday September 24th. The Main Gate opens to the public at 0800 hours [8:00 a.m.] and the show ends about 1625 hours [4:25 p.m.] all three days. Expect nothing less than the very best in air show entertainment including the always spectacular Blue Angels, a flight demonstration of the amazing Lockheed Martin F-35B Lightening, the U.S. Army Golden Knights and the U.S. Navy Leap Frogs to name but a few of the military performances.
There will also be several air show performances by the best of the best in aerobatic flight. Throughout the day attendees will also be moved by the performance of the 3rrd Marine Aircraft Wing band. You will also enjoy a large static display of various military aircraft and other equipment much from the Vietnam era.
This year's show is dedicated to the veterans of the Vietnam War. All branches of our armed forces served in Vietnam and all made substantial sacrifices.  The United States Marine Corps, both ground and air components, served from 1965 to 1975 primarily in what was then called I Corps in the northern portion of South Vietnam. This show is dedicated to all who served.
So come on out and have an unforgettable day of thrills and excitement while at the same time honoring those who so bravely served in Vietnam. I guarantee you will never forget the experience. The Main Gate for MCAS Miramar is on Miramar Way just off of the I-15 freeway. There are a wide range of seating options available.
For further information and to purchase tickets you may call:  877-772-5425.  However general admission is FREE.
Top photo: A-4 Skyhawk, a Vietnam Era aircraft (Tim Forkes)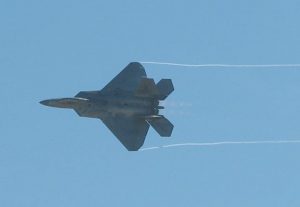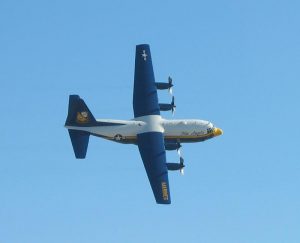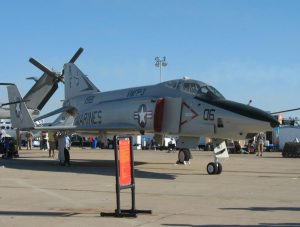 Ron Irwin was born in Chicago, Illinois a long time ago. He served in the Marine Corps in Vietnam, became a trial lawyer, TV and radio host, CEO of a public company and once held an Emmy. He never won an Emmy he just held one. Ron has written and published twelve books. His most important book to date is "Live, Die, Live Again" in which Ron tells of his early life and his unexpected and very temporary death in 2012. That experience dramatically refocused his life and within the pages of that book Ron reveals how he achieved a much healthier life, ridding himself of Diabetes, Cancer and Heart Failure. Now Ron enjoys writing about many things including health topics, travel [he has circled the globe several times], adventure, culinary experiences and the world of performing art. Ron's motto is "Live better, live longer and live stronger because it feels great and annoys others." Contact the author.