NFL Conference Title Games: Does Home Field Advantage Matter?
Top photos by Claudia Gestro
Before breaking down the conference championships this weekend, I want to look back at what was the greatest weekend of NFL football in league history. Last weekend's four contests saw both top seeded teams eliminated in low scoring thrillers before fans were treated to two additional high scoring classics. Four games and four instant epics is what draws fans to football. The difference between the four remaining teams and the four eliminated is so miniscule that had the results of each game been reversed, any of the losing teams would have been worthy of a Super Bowl trip.
Last Weekend:  Walk-off This Way
San Francisco Shocks
I will admit I was more than just a little giddy over the Packers collapse. Aaron Rodgers went three and out with a chance to drive his team to a winning field goal only to watch the much-maligned Jimmy Garoppolo do it for San Francisco. On a night when the frozen tundra, frigid temperatures, and blowing snow were supposed to be the Packers best friends, they did nothing to keep the 49ers from teaching Green Bay a lesson about why special teams matter.
The Packers must still be in shock over their collapse and will remember this as the game they have themselves to blame for losing. After giving up a touchdown on the opening drive, the 49er defense held Aaron Rodgers and company in check for the remainder of the game. Still, San Francisco could not mount much of an offense, but kept the game close thanks to making a first half field goal while also blocking one by Green Bay.
With a 10-3 lead late in the fourth quarter, the Packers just needed to execute a punt from deep in their territory and let their defense stop San Francisco one final time. Instead, the Niners tied the game after returning a blocked punt for a touchdown.
There was just one problem, San Francisco left plenty of time on the clock for Aaron Rodgers to guide his team to a winning score which almost anyone following the game thought would happen. For all his greatness, Rodgers has nothing but misery when it comes to playoff football against San Francisco. Three plays and a punt left a determined Forty-niner offense enough time to move to within field goal range where the sure-footed Robbie Gould stuck a dagger in the hearts of all Packer fans as time expired. For the fourth time in his career, Rodgers lost a playoff game to San Francisco.
Three straight 13-win seasons with nothing to show for Rodgers and company means an off season filled wondering what happens next? Will Rodgers return next year, or does he follow through on his threat to leave Green Bay? Do the Packers need a reality check and realize their 13 wins this year came mostly against bad teams and perhaps they need some rebuilding? If Rodgers leaves, is Jordan Love really the answer or will the Packers chase after Russell Wilson or Deshaun Watson?
Whatever they do, they have extra time to think about it while the 49ers move on.
The Cincinnati Kids
The Bengals may be a young squad of up and comers, but don't tell them because they believe their time has arrived. After stifling the Tennessee Titans to win 19-16, Cincinnati is one game away from a long overdue trip to the Super Bowl.
Who would have thought the Bengals would win a road playoff game when their second year starting quarterback was sacked nine times and failed to throw a touchdown? Who would have predicted the game would be won with a 52-yard walk off field goal from a rookie kicker? Who could have guessed a banged up defensive line would hold a fresh Derrick Henry to 66 yards rushing and stuff him cold on two key plays?
And now, just like Green Bay, the Titans have an early offseason filled with questions about whether they have the right quarterback to help this team make a leap forward next year. As great a running back as Derrick Henry is, Tennessee clearly needs a quarterback who can come up big in the postseason. Unfortunately, Ryan Tannehill has yet to show he is that person. Assuming Henry returns healthy and hungry next year, the wear and tear he has taken over his career is bound to catch up to him sooner rather than later. It would do Tennessee well to solve their quarterback issue while this team's window of winning remains open.
As for Cincinnati, a bright and winning future may just be in the early stages.
A Tale of Two Halves
As a lifelong 49er fan, I will be the first to admit after seeing them beat Green Bay, nothing would have made me happier than to follow it up and see the Rams blow a huge lead and lose. Instead, next week the two California teams will square off for the NFC title in SoFi Stadium, home of the Rams and this year's Super Bowl LVI. The Rams will have the home crowd rocking while carrying a ton of pressure to beat a team that has taken them to the woodshed in seven of their last ten meetings.
However, the Rams had to overcome themselves and a guy named Brady to keep from imploding Sunday and blowing a 24-point lead to the defending NFL Champs. In what might have been Tom Brady's final game as either a pro or a Buccaneer, the Rams relied on a field goal with just four seconds left to win 30-27. As terrific as Brady has been for all these years, he only plays quarterback. What the Bucs needed was defense, something they lacked in the first half and especially lacked on the game's final drive.
With just over 40 seconds to play, Matt Stafford drove the Rams nearly the length of the field before the game winning kick. Apparently, there was nothing left in Tampa Bay's tank after their early failures required a huge effort to tie the game. Now they are also left with an uncertain future.
A day before the game, word leaked out this might be Brady's final game of his career, or he may be looking to move on to another team. If he leaves, Tampa Bay will be in play for guys named Rodgers, Wilson, or Watson. How crazy would it be to see Aaron Rodgers move on to Tampa Bay while Brady decides to see if he can lead the Packers to the title that has eluded their current number 12?
For now, we have a conference NFC title tilt between one of the league's best rivalries.
K.C.'s Sunshine Band Marches On
If three game winning field goals was not enough for football fans, how about finishing the weekend with one to send it into overtime before a walk-off touchdown?  The Bills postseason heartaches continued and not even the soothing words of the late Marv Levy will take away the pain of their 42-36 loss.
This was pro football's version of the "Thrilla in Manilla." Two of the game's best quarterbacks duked it out toe-to-toe and no matter how much the NFL charges for game tickets, the fans got more than their money's worth. Sadly, if you are a Bills fan, the game came down to a few things out of their control. Patrick Mahomes having the ball in his hands at the end of regulation against a tired defense, a coin toss, and the NFL's overtime rules did in Buffalo.
The Bills probably feel a bit cheated, given that NFL rules state overtime ends on the first touchdown scored. Had the Chiefs kicked a field goal in overtime, Josh Allen and Buffalo's offense would have received one more shot. Had the Chiefs scored a walk-off touchdown instead of a field goal at the end of regulation then there is no feeling cheated. However, I am pretty certain Marv Levy would have told this bunch the rules are the rules, and they have no reason not to hold their heads high. They are a young squad who will use this defeat to become a better team next year.
For now, their season is over, and the Chiefs have a date with another up-and-coming team as they march toward a third straight trip to the Super Bowl.
Conference Championships Predictions
The Bengals and the 49ers showed why defenses (and special teams) win championships. If both manage to win this weekend, they will square off for the Super Bowl title for the third time. The Rams and Chiefs showed why a dangerous offense is never out of a game as long as it has the ball with a few seconds left to play. Both games have a lot to live up to if they are going to come close to what we enjoyed last weekend.
San Francisco vs Los Angeles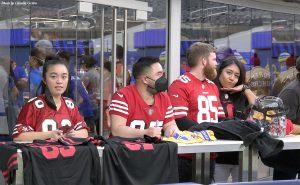 Since these two teams were added to the NFL, they have developed a rivalry that does not get enough credit because they play in the golden state instead of the frozen midwest or east. There is a lot of history between these two franchises, and it will all be on display with a Super Bowl trip on the line.
The Rams have not been shy about trying to purchase as much talent as possible knowing this year's Super Bowl is on their home turf. They have traded early draft pick after draft pick for players who starred on other teams and have assembled a dangerous offense coached by Sean McVay, a man who came close to becoming the head coach of the San Francisco 49ers.
They also have a wrecking ball on defense in the name of Aaron Donald and are not afraid to get into a down and dirty dog fight if that is what it takes to emerge victorious.
San Francisco, on the other hand, has been built primarily from the draft and relied heavily on mastermind game planning that hides their weaknesses while exposing those of their enemies. Their one big trade acquisition is quarterback Jimmy Garoppolo who is only playing for his future since he is supposed to be holding down the fort while their rookie, Trey Lance, holds a clipboard.
No team in the league finds more ways to run the football than Kyle Shanahan, and no player is used in more ways than star Deebo Samuel. The wide receiver may line up wide, in the slot, or in the backfield. He will catch passes, run inside and outside, and even throw a pass. If that is not enough, he will return kicks. Is he used too much? The late John McKay would say the football doesn't weigh that much so there isn't a problem. Samuel opens the offense for George Kittle and a bevy of underrated players who are often ignored because defenses are busy tracking number 19.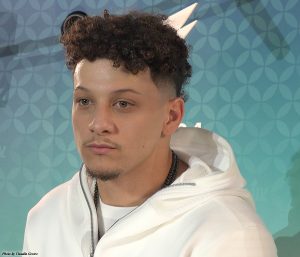 In the ten meetings between these two masters of game planning, the 49ers have won seven times including twice this season. Still, in the NFL, the odds of any team beating an opponent three times in the same season are low. Their familiarity might make us think it will be a low scoring game, but with so much on the line and the way these coaches approach play calling, look for them to throw a lot of surprises at each other.
Emotionally, will either team come out flat after their past weekend or will one simply run out of gas late because of the toll of the season? Will home field even matter given how familiar San Francisco is with it? Does Los Angeles cave under the weight of knowing they have a shot to host the Super Bowl with a win?
It won't surprise me to see either team start out fast and finish slow just as it won't if they do the opposite. While I admit my heart is in San Francisco, my logic tells me the Rams will take advantage with their strength at wide receiver. I would not be surprised to see McVay utilize OBJ (Odell Beckham, Jr) as his own Deebo. In the end, the home team wins and moves on to the Super Bowl 31-23.
Kansas City vs. Cincinnati
Yes, that is ice water that runs through the veins of quarterbacks Joe Burrow and Patrick Mahomes. It's why they are winners and most likely always will be.
Chiefs coach Andy Reid may well find himself coaching this bunch for the final time if they lose. Their window is closing and there are holes to fill next year while his heir awaits his turn to coach the team. If there is a coach whose players will lay it all on the line to win a title for him out of love and respect, it is Reid. The talent is there in the key places on offense and yet there are enough cracks showing where the right team can take advantage.
A younger Bengals team might be K.C.'s kryptonite. They have a great receiver in Ja' Marr Chase, quality running back in Joe Mixon, and enough youthful confidence to stop the Chiefs from three-peating in the AFC.
This game could turn into another shootout after a sluggish start. If the Bengals were fully healthy on the defensive front, I would pick them to harass Mahomes all game much like he was by the Bucs in last year's Super Bowl. However, this is not the case so as the game wears on, Mahomes will take advantage and have more time to find the right player to target.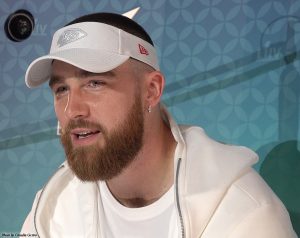 It's one thing to take down a moderate top seed like Tennessee on the road, however, it's a totally different challenge defeating a great team like Kansas City Experience matters and having been in battles together and led by a man who is a four-star general instead of a colonel makes a difference. It also helps the Chiefs to have some of the most rabid fans and loudest stadium in the league.
The Bengals are in for an educational experience and as we all know, the greatest lessons learned are often painful and overwhelming. The Chiefs will win and the only thing I wonder is at what point do the Bengals realize just how big of a difference there is taking down a contender compared to dethroning a champ? They will by the time the clock hits zero and they look up at the scoreboard and it reads, Chiefs 33 Bengals 19.
Final Thought
Every team knows the rules of overtime. It may seem ridiculous to let a coin toss determine who advances and who doesn't, but it is not like either team doesn't know this. Before Bills fans complain or claim they were robbed, they might want to think about how they would react had they won the toss and scored a touchdown.
Expect overtime to be high on the agenda of the competition committee this off season. Until then, teams and fans need to live with it as it is.

Jim is a life long resident of California and retired school teacher with 30 years in public education. Jim earned his BA in History from CSU Chico in 1981 and his MA in Education from Azusa Pacific University in 1994. He is also the author of Teaching The Teacher: Lessons Learned From Teaching. Jim considers himself an equal opportunity pain in the ass to any political party, group, or individual who looks to profit off of hypocrisy. When he is not pointing out the conflicting words and actions of our leaders, the NFL commissioner, or humans in general, he can be found riding his bike for hours on end while pondering his next article. Jim recently moved to Camarillo, CA after being convinced to join the witness protection program.