I could live to be 106 and I swear I will never get use to Thursday Night Football. If I did not write about the NFL, I doubt I would ever use that phrase in a sentence. I still expect Thursday nights to be reserved for shows like Cheers, not football.
The biggest problem with Thursday Night Football is it takes a game like last week's thriller between the Chiefs and Chargers to remind us there is a game worth watching. Unfortunately, too often, we get Tennessee against Jacksonville.
However, week 15 did get off to a great start so we will begin with Thursday Night Football.
First Down: I mentioned last week how it is a shame either the Chargers or the Chiefs will end up as a wild card team. Three plays are the difference between Kansas City being undefeated and 11 and 3 after they lost at home to division rival Los Angeles. However, the NFL will always have some divisions that are loaded with quality teams and others filled with duds. It just so happens the AFC West has the two best teams in the conference.
With two games left, the Chargers must beat Baltimore at home before finishing their season on the road in Denver. They should be well rested for Baltimore, with the Ravens lead by a rookie quarterback. A Los Angeles victory should be expected. Finishing the year in Denver is tricky. Should a possible playoff berth still be in the cards for Denver, the Chargers can expect a difficult game. However, since Denver lost on Saturday, it's possible the Broncos will only be thinking about where to winter in the off season.
Kansas City has to travel to Seattle next. The Seahawks are playing for their playoff lives and few places are more difficult for the road team to win than Seattle. The Chiefs can expect a dog fight. Should they win, they get to end the year at home with the Oakland/Las Vegas/San Diego Raiders. By then, the remaining Raiders players should be thinking about a career change.
As for the actual game the Chargers and Chiefs played, all I can say is any time a coach has the balls to go for a two-point conversion with no time remaining to win on the road, you know he has a team who believes in him. Overtime would have been the safe call, especially knowing you have a week and a half off before your next game. However, winning on the road in extra time is more difficult than converting a two-point conversion. In fact, a two-point conversion might be easier than a 35-yard extra point with no time left on the clock.
Anthony Lynn is a smart enough coach to have figured all of this out and in succeeding, he just put the stamp on the LA Chargers franchise they needed to gain a real fan base in their new hometown. He is also confident enough to face the media if his team failed to convert.
Meanwhile, it will be Andy Reid left to face the questions again about how he could let another big game slip away, which has always been the knock against him. The Chiefs still hold a slight tie breaker edge for the division crown, but thanks to Anthony Lynn's faith in his squad, Kansas City has no more room for error.
Second Down: One thing lost in the year of the great offenses is nearly half of the teams who will make it to the postseason are likely to be built around their defenses. While offense brings great flash and big plays, defense wins championships. At least that is what experts say. As a result, there will end up being a great dichotomy in many of the playoff games between teams with high flying offenses trying to score on teams with stout defenses.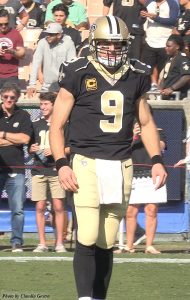 This year, the thing to really consider is which of the great defensive teams has the ability to score a lot of points and which of the great offensive teams can play great defense. Chicago, Dallas, Seattle, and Minnesota have terrific defenses, but can they win a track meet on the road against the likes of the Rams or Saints?  My initial answer is no. Each of these four teams will have had to play an additional playoff game and possess enough flaws that should prevent them from upsetting either LA or New Orleans. The lone exception will be the Bears. Should they steal home field advantage from the Rams, they will be tough to beat in frigid Chicago. I still expect to see the Rams and Saints square off for the NFC crown, but no longer consider it a sure thing.
In the AFC, Houston has ridden their defense all season. It poses a challenge to any team. However, I just do not see enough of an offense out of them, or any other defensive built team, to keep up with the Chiefs offense. It it a two horse race at this time and if the Chargers are healthy at the running back position, they have the most balanced team in the AFC. Still, winning on the road again in Kansas City won't be easy.
What about New England?  Time has caught up with the Patriots and unless they find a miracle elixir soon, their time on top of the AFC is running out.
Third Down: Turns out Carson Wentz has more than a stiff back. With hia fractured vertebra, Wentz is not going to play.  He is the future of your franchise and you do not need to wreck him just yet.
Even if Wentz was just suffering from back spasms, or if he was completely healthy, I would still sit him out the rest of the season. Let me say it again, he is the future of the Eagles franchise. Philadelphia is not going anywhere this year even if they sneak into the post season. Their Super Bowl defense did not go nearly as planned so why risk the health of a quarterback who is coming off of major knee surgery?
The Eagles have a quality back up in Nick Foles, the man who led them to their postseason success last year. Philadelphia has some rebuilding to do and if they are smart, they will show off Foles' talents over the final weeks of the season with the hope they get a good trade offer for him in the off season. Extra picks are what Philadelphia needs to retool up front where they have seen how quickly players can age. The coming draft is filled with defensive line help and you can always find offensive linemen in the middle rounds.
There will be another Nick Foles out there somewhere who can fill in nicely when needed. The key to remaining a quality team is knowing when to get rid of players. Someone once said it is better to let a player leave a year early than to hang on to one for a year too long. The Eagles season shows why this is a wise practice. By showing what Foles can do, the Eagles can rid themselves of some dead weight and be back in the thick of things next year.
Fourth Down: This week's look at the college game has us examining the early signing day. High school recruits across the country begin signing their college letters of intent today (Wednesday) which allows fans to get way too excited over way too little. We know Alabama will score the top recruiting class. We also know schools like Georgia, Ohio State, and Clemson will do well too. While recruiting plays an important part of a college program's success, it's not the only reason schools are successful.
Believe it or not, coaching matters at the college level. A perfect example is USC. Each year their program recruits a highly rated class and yet they show no signs of becoming a top five school that competes each year for one of the four NCAA playoff spots. Why do they struggle just to win their half of the Pac 12 and compete in their conference title game? The answer is coaching.
Today, colleges need more than an excellent head coach. They need a coach who has an eye for both playing talent and coaching talent. Here is where Nick Saban has excelled and USC has struggled since the Pete Carroll era. Four star and five star recruits who do not get coached up properly in college are nothing more than over grown high school players and this has been an issue for the Trojans. When they do get a true talent who develops into a great player, he leaves school early and USC has been unable to replace him with a pipeline of equal talent. Either the SC position coaches fail to accurately gauge the talent of players they recruit or they fail to develop their talent. Simply put, they lack an assembly line like Alabama has.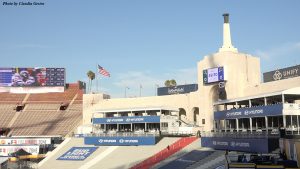 Stanford competes with USC on an equal basis and yet they do not have access to the same talent due to their academic restrictions. How is it they do this? It comes down to coaching. Their staff can take a three-star recruit and coach him up to a four year player who the pros can't wait to draft while all to often Trojan players fail to live up to their ratings, leave school when they do not get their desired early playing time, and make little to no pro impact.
There is a coaching saying, "You can't coach talent."  Players either have it or they don't. However, you can sure develop potential and watch it blossom if you have the right staff who knows what they are doing. This is why we saw USC clean house with their assistant coaches this off season and invest heavily in men with a proven track record. They feel they have the right type of leader in Clay Helton (still debatable), access to the right pool of talent, and now just need quality assistant coaches to get the most out of their program.
We will know in a year if it pays off for USC. Perhaps this time next year they might actually get to play Nick Saban's squad in the postseason. Then again, they may also be looking for a new head coach.
Overtime: Now, the game results.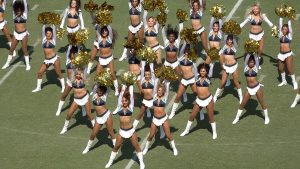 LA Chargers 29 KC Chiefs 28:  The Chargers need to win out and hope for another slip up on the Chiefs part to host playoff games.
Houston 29 NY Jets 22: After seeing their nine game win streak end the week before, the Texans righted their ship and won for the tenth time.
Cleveland 17 Denver 16: By the time John Elway finds a quarterback and builds a decent offense, it will be time to find a new defense. Denver has a lot of work before they can become a threat to the Chiefs and Chargers. They might want to find a coach who plays for a win when their season is on the brink. On the other hand, Cleveland may not need to look long for their next head coach and could be on the brink of upending the Steelers and Ravens stranglehold on their division next year.
Chicago 24 Green Bay 17: The Bears win the NFC Central and Aaron Rogers plays like he is not interested in football. Who would have guessed either would happen?
Buffalo 14 Detroit 13: I got nothing on this one, absolutely nothing.
Baltimore 20 Tampa Bay 12: The Ravens are good enough to beat bad teams which might be enough to get into the playoffs this year.
Atlanta 40 Arizona 14: Only a bird lover cares that these two played each other. I am not a bird lover.
Cincinnati 30 Oakland 16: The Grinch won't be stealing Christmas this year because he has been too busy stealing any talent these two teams might have had back in training camp.
Tennessee 17 NY Giants 0: I guess after last week's offensive outburst, the Giants offense felt they deserved a week off.
Minnesota 41 Miami 17: Don't get too excited Vikings fans. You were playing the Dolphins. Try scoring 41 points a game in the postseason. You might need to just to win.
Washington 16 Jacksonville 13: Hey, someone from the NFC East scored points. Christmas must have come early in D.C.
Indianapolis 23 Dallas 0: So much for Dallas as a postseason threat. Andrew Luck proved to be bad luck for Jerry's boys.
San Francisco 26 Seattle 23 OT:  The 49ers officially have a winning streak while the Seahawks are sporting a brown one after watching their playoff hopes take a huge hit.
Pittsburgh 17 New England 10: Two recently great teams showed why they are just a step above mediocrity. What's sadder, watching them struggling to hang on to the past or knowing both will still likely end up as division champs?
Philadelphia 30 LA Rams 23: Nick Foles showed why he will start next year for a quarterback needy team and the Eagles somehow are not out of the NFC playoff picture after beating the Rams. As for LA, if they continue to slip up, they could lose out on a first round bye. If they finish with the same record as the Bears, Chicago holds the tie breaker.
Song Dedication: It's time to officially welcome the Chargers to the southland because after all, LA loves a winner. We hope the Chargers love LA as well.
••• •••• ••••• •••• ••••
MNF UPDATE: For those expecting to see the New Orleans Saints blow out the Carolina Panthers, they were sorely disappointed. Despite the poor showing of the Carolina offense (what happened to Cam Newton?), the Panthers defense showed up and put a hurt on the NOLA offense. Drew Brees and his crew could only muster 12 points — with no TD passes — plus they missed a point-after and they gave up a safety. Great Carolina defense.
Leave it to the Panthers' running back Christian McCaffrey to toss the only TD pass in the game — a contest that featured two of the best QB's in the league. Defense wins games, or at least keeps their teams in the game.
Photos by Claudia Gestro Top photo: Chargers Head Coach Anthony Lynn

Jim is a life long resident of California and retired school teacher with 30 years in public education. Jim earned his BA in History from CSU Chico in 1981 and his MA in Education from Azusa Pacific University in 1994. He is also the author of Teaching The Teacher: Lessons Learned From Teaching. Jim considers himself an equal opportunity pain in the ass to any political party, group, or individual who looks to profit off of hypocrisy. When he is not pointing out the conflicting words and actions of our leaders, the NFL commissioner, or humans in general, he can be found riding his bike for hours on end while pondering his next article. Jim recently moved to Camarillo, CA after being convinced to join the witness protection program.