Roc Nation Educating The Next Generation of Industry Change Makers, Young Guru Explains
Thousands of students descended upon the Los Angeles Convention Center Saturday for the Black College Expo powered by the National College Resources Foundation (NCRF). Hundreds of vendors from across America also showed up including more than 200 colleges and universities.
Students visiting from across the country were afforded opportunities to get accepted into colleges on the spot. Waivers were granted for college application fees and scholarships were also awarded, according to Joan Scott with the NCRF. Those in attendance also had the opportunity to meet college presidents, network with other college hopefuls, and also afforded the opportunity to have interactions with celebrity guests.
Among the celebrities in attendance was acclaimed Grammy Award-Winning Audio Engineer, Executive and Producer Gimel "Young Guru" Keaton, the man behind infamous engineering sounds for multihyphenate billionaire and artist Jay-Z. Young Guru was on-site representing Roc Nation's educational arm at Long Island University (LIU) in New York where he serves as the Director of the MTEP program. The program is broken down into music, technology, entrepreneurship, and production.
According to their website, Roc Nation is a full-service entertainment company, inclusive of artist and athlete management, label, publishing, touring, film / TV and new ventures.
Young Guru took time from meeting with prospective students to speak with Los Angeles based journalist Germany Kent and spoke on various ways Roc Nation's MTEP program is making an impact.
When asked what was the most important thing he wanted Los Angeles Post-Examiner readers to know, Young Guru smiled and said, "That one quarter, more than 25%, of our students go on the Hope Scholarship, receiving funding to take care of their schooling."
Young Guru said the program is not just for established artists but for up and coming artists as well. "We are representing everyone here with the school in NYC. From music producing to sound engineering, our program is for those interested in sports, music and the entertainment world."
"The program is four years and is very hands-on," according to Young Guru. "Our professors do a one-on-one assessment of all students and then pair them up individually with the right people to help them advance their craft," he said. When asked why he thought the Black College Expo was important, Young Guru was happy to chim in. "This is super important. I wish I had been exposed to opportunities such as this. Now it is available at LIU. We are actually taking applications for the MTEP program, and waving fees so we can set our kids up."
According to Young Guru, students have every opportunity available to them to network with high-profile professionals and learn about industry tactics needed to succeed in the entertainment space. "We have a bunch of speakers like Commissioner Adam Silver from the NBA. Fat Joe just came out to speak. That makes it easier to help place our students."
The magnitude of the experience being under the Roc Nation brand is worthwhile on many levels for advancement and collaboration according to Young Guru. In addition to working with Jay-Z, Young Guru has also worked with artists such as Rihanna and Mariah Carey.
Prior to his appointment with LIU, Young Guru served as an artist-in-residence and faculty member at the University of Southern California's Thornton School of Music. He has also lectured at Emory University and Clive Davis' Institute of Music housed at New York University.
Young Guru, who is based out of the Brooklyn campus, said "We are gearing up to host a free summer academy where participants can visit the campus for a week and really get a taste of what to expect as a student."
"The program allows others to learn about the music business, and how to promote yourself as an artist. Our students are learning that in our school," Young Guru said.
"We are educating the next generation of industry change makers."
To learn more visit https://www.liu.edu/roc-nation-school-of-music-sports-and-entertainment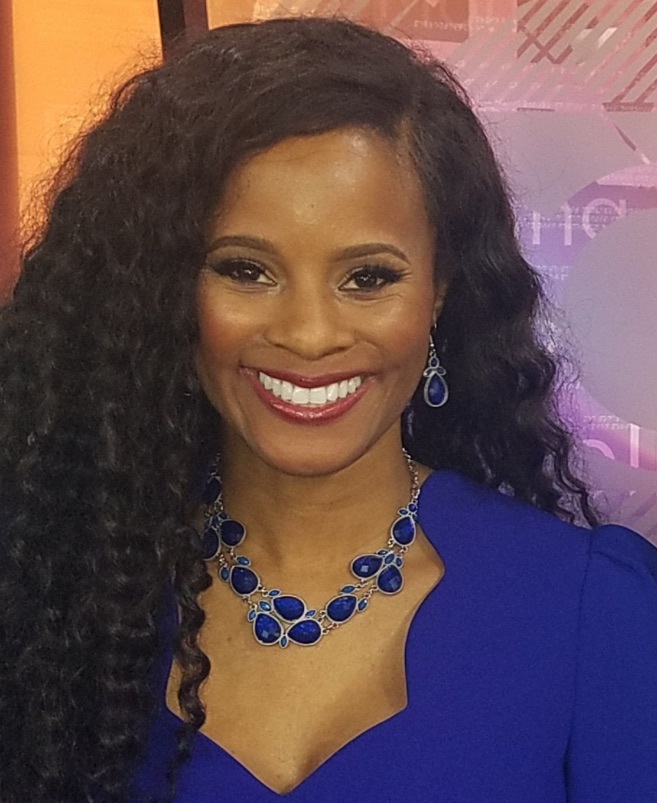 Germany Kent is a nationally syndicated journalist. The award-winning former FOX News anchor, media personality, entrepreneur, and content creator writes for various digital platforms. Kent's work has been featured in Forbes, Inc., Fast Company, Parade, Yahoo, HuffPost, MSN, Cosmopolitan, and countless other national media outlets.