Antonio Brown: Where does he land next?
The endless saga of Antonio Brown seems to be the only story out there with enough legs to match the nonsense that comes from the Oval Office. This time last year, Brown was a member of the Pittsburgh Steelers. Since then, he basically quit on them after learning his teammates did not see him as their top player and his owner did not see him worthy of a new contract.
Brown signed a much hyped $30 million free agent deal with the Oakland Raiders that turned out to net him much closer to $30.00 and a Groupon deal for some bad cryotherapy and a hot air balloon ride. Brown's tender feet, helmet-less head, and threat to knock out the teeth of his general manager were enough to get him canned by Oakland.
Somehow, it took Brown about eleven seconds to negotiate a $15-20 million deal with the New England Patriots, which just so happened to be about the same amount of time it took for him to get hit with a civil suit by a woman claiming he sexually assaulted her. This was followed by claims from others Brown failed to pay bills for services rendered, and then my favorite, a claim by a doctor that Brown farted in his face (I've always wondered what it would be like to do this when mine slips on a rubber glove but never had the guts or gas to try it).
After playing one game for the Patriots, Brown was fired again, however only after he sent threatening text messages to one of the woman who filed suit against him.
Now there are a bunch of articles out there wondering what football team will be next to sign Brown to a contract. Apparently, in professional football, civil suits for sexual assault, stiffing people on bills for services rendered, and farting in the face of a doctor are not enough to keep coaches from shying away from players with the athletic talent Brown possess.
I might be wrong, but I think his days as an NFL player may finally be over. However, this does not mean Brown is finished as a professional athlete. Professional sports are all about profit and the best way to do this is to put fans in the seats of games. That said, let's take a look at which other sports teams might be up for signing Brown to a multi-million-dollar deal.
United States Men's National Soccer Team:  Can you imagine Brown playing on the pitch?  I can. He might be the one athlete out there who will draw in more fans to watch our men play than those who turn out to watch our women. He's a natural winger who will be able to create plenty of space between him and any defender with his speed and moves while his ability to fart in the face of goalkeepers should make scoring goals a realistic possibility for our men. With Brown, we suddenly become a threat to win the World Cup.
New York Yankees:  Look, the Bronx Zoo has signed just about anybody and everybody this side of Tim Tebow this year and run away with the AL East crown. So what if he can't play out in the field. He can be used as the team's designated hitter. Imagine Brown farting in the face of an opposing catcher while bunting. The Yankees will use this strategy to unleash the most lethal suicide squeeze play in baseball history. Brown's flatulence skills might be enough for the Yankees to win the next five or six World Series.
Los Angeles Lakers:  With Brown playing next to LeBron James and Anthony Davis, the Lakers can forget about the pick and roll and replace it with the fart and roll over and gag. Who is going to get within fifteen feet of Brown's fallout to defend James or Davis? Showtime will return to Los Angeles, but will be renamed Brown Smog time since this is Los Angeles.
U.S. Olympic Track Relay Team: Brown might be lacking in speed compared to an Olympic sprinter, but he should have no trouble helping them win gold if he is the team's anchor. We win gold automatically because what runner will be able to remain in their lane after getting a whiff of one of Brown's gaggers? Brown just has to hold on to the baton and will be able to walk across the finish line for a gold medal.
MMA: Who wouldn't love to see Brown step inside the octagon and go toe to toe with some of the baddest men on the planet? Dana White has to be drooling over all the green he'd make off of Brown. Brown's fights would be fast and stop more talented fighters in their tracks. Who is going to try taking Antonio to the mat knowing they are one Brown fart away from tapping out? White might have a hard time finding a ringside doctor for his fights, but he should be able to get plenty of folks to pony up to pay to see Brown fight.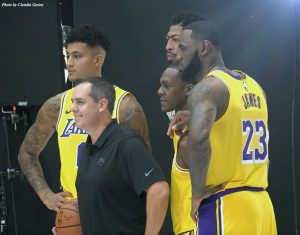 Boxing:  Let's face it, boxing needs Brown just to take back what they have lost thanks to the rise of MMA. "Float like a butterfly, fart like a cow," will become the most quoted words of the century when Brown takes on all comers and wins every heavyweight crown the sport has. Ring announcers will say, "Ladies and gentlemen, let's get ready to pass out!"  Corner men will wear gas masks and fighters will have to enter boxing's new fart protocol once they come to and realize what really knocked them out.
Professional Bull Riding: It's a simple sport. Can a man get on the back of an angry bull and ride it for eight seconds?  Fans watch it to see riders get tossed in the air while a bull stomps around like a meth addict. With Antonio Brown, the sport changes. Can a bull last eight seconds with Brown farting in its face? PETA might complain, but they won't show up to protest knowing what awaits them when Brown arrives to compete.
Ski Jumping: They will have to build new venues for this fringe sport when Brown shatters all existing ski jump records. Form and technique are a critical part of this sport, but when Brown lets loose with a perfectly time propulsion of gas, he will soar to new heights and be landing on fans running for their lives while trying to avoid his fallout. Ski slopes may melt as a result, but the agony of defeat will become forever known as the leap of death.
So there you have it. Antonio Brown may be done as a professional football player, but there is plenty left in his tank for other sports. Unfortunately, that tank consists of methane. However, when it comes to human methane, I always say, "Use it or lose it."
Top photo is a YouTube screenshot of Antonio Brown
during mini camp with the Oakland Raiders

Jim is a life long resident of California and retired school teacher with 30 years in public education. Jim earned his BA in History from CSU Chico in 1981 and his MA in Education from Azusa Pacific University in 1994. He is also the author of Teaching The Teacher: Lessons Learned From Teaching. Jim considers himself an equal opportunity pain in the ass to any political party, group, or individual who looks to profit off of hypocrisy. When he is not pointing out the conflicting words and actions of our leaders, the NFL commissioner, or humans in general, he can be found riding his bike for hours on end while pondering his next article. Jim recently moved to Camarillo, CA after being convinced to join the witness protection program.