Coronavirus facts as I heard them
By the time this runs, I have to admit most of what I report will no longer be relevant. However, for now, these are the facts on coronavirus as best as I can determine.
The United States has reported their 38 millionth case of coronavirus and so far, only 984,000 people have died from the illness. The dead bodies are lying somewhere under the rubble of what was once the state of Washington and if all goes well, by next year, groundbreaking will begin on a new state of the art medical center designed to house future quarantined citizens of the next great outbreak, most likely to be called Twobuckchuckvirus.
The president has floated the idea of loading the most seriously ill virus victims onto planes headed for Iran with the hopes they are shot out of the sky once they enter Iranian air space. This will allow Trump to finally declare war on the evil empire just in time to boost his poll numbers for the November election.
Meanwhile, Trump's likely opponent this fall looks to be Joe Biden who pretty much has the nomination from his party now that he has secured the support of Tulsi Gabbard and because once again, Bernie Sanders voters got too high to remember how to vote. Biden has already announced he will select former Republican presidential candidate Jeb Bush as his running mate because as Biden said, "It's about time this country embraces true diversity during a time it faces a horrible virus."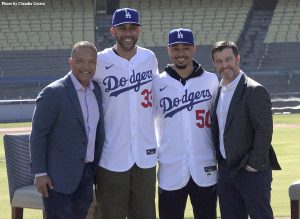 Coronavirus has also resulted in the cancelation of this year's Major League Baseball season, the spring television season, and my swim lessons at the Y. However, bowling leagues are still taking registration.
In education, Betsy DeVos has ruled only children who attend charter schools are allowed to miss classes due to coronavirus. "We feel, since this virus began as a ploy by public school teachers to get more paid time off of work, public schools should remain open. Besides, it's not like their students will ever amount to anything down the road."
In the entertainment world, Lady Gaga has announced she is releasing a new uplifting album titled Songs in the Key of Death in which she sings duets of classic songs with dead artists. All proceeds will go to helping people stricken with the virus. Her first single, Play That Funky Music White Boy with Ozzy Osbourne is currently number one on the charts. Her Star is Born co-star, Bradly Cooper, has a new film opening on Friday titled, Friday the 13th Again in which he wakes up as a 13year old whose best friend, Jason, wears a hockey mask and walks around the woods at night killing random people. It costars Jamie Lee Curtis.
Here in California, our governor, Gavin Newsom, has declared war on the homeless. He says he will not let up until every homeless person is a registered Democrat, has access to free Wi-Fi, is given the first vaccinations to the virus, and carries a state issued card providing them with free Lyft or Uber services.
Newsom has also earmarked funds to build a wall along our borders with Oregon and Nevada to make sure no more of our over taxed citizens or businesses leave the state. As for those who are fleeing across our border to Mexico, Newsom said, "Look, if Californians think health care will be better for them in Mexico, who am I to stop them? It's Mexico's problem, not ours."
Daylight Savings has become the top political issue for now, supplanting reclining airplane seats. Trump continues to claim there is no such thing as Daylight Savings and it is a hoax invented by CNN to influence voters who he claims think he acted slowly in combating coronavirus.
Joe Biden has promised, if elected, he will ask for a nonpartisan commission headed by Elizabeth Warren to investigate whether the Russians are behind a Daylight Savings scandal and to see if Trump's son, Barron, received any money in the process.
In an odd twist, instead of gouging customers for every dime possible, airlines are now offering to pay people to fly. Apparently, coronavirus has resulted in flights being canceled to the point where airlines, airports, and the hotel industry have been decimated. United Airlines is now running a new ad campaign saying, "Fly the friendly skies of United and we will try not to make you deathly ill." Meanwhile, Southwest Airlines is offering families an unlimited free year of flying anywhere with them if a family member dies from catching coronavirus on one of their flights.
Princess Cruise Lines now offers a popular Quarantine Cruise to Nowhere. Customers just have to pay for a five-day cruise to anywhere in the world and in place get to spend two weeks at sea just off the coast of the Port of Long Beach. Along with being exposed to the coronavirus, customers also are exposed to norovirus, Zika, Ebola, and black lung. Sea sickness can be added for an extra fee.
Back home, supermarket shelves are barren as panic sets in across the nation. Canned goods, boxed macaroni, and candy are impossible to find. Oddly, there are plenty of fresh fruits and vegetables, but seriously, who eats that shit?
Even do it yourself centers like Home Depot have seen a run on merchandise. Plywood is now no longer available as shoppers begin boarding up their homes in preparation of coronavirus' arrival. As one shopper in a MAGA hat answered when asked why he was buying plywood, "Duh. You must be a libertard. Everyone knows you board up your windows during a crisis."
Finally, it has been reported Corona Beer sales have dropped off significantly since coronavirus began sweeping the country.  While the two have no connection, it might just be a sign the apocalypse has arrived.
Top photo is a YouTube screenshot of the Grand Princess cruise ship off the coast of California

Jim is a life long resident of California and retired school teacher with 30 years in public education. Jim earned his BA in History from CSU Chico in 1981 and his MA in Education from Azusa Pacific University in 1994. He is also the author of Teaching The Teacher: Lessons Learned From Teaching. Jim considers himself an equal opportunity pain in the ass to any political party, group, or individual who looks to profit off of hypocrisy. When he is not pointing out the conflicting words and actions of our leaders, the NFL commissioner, or humans in general, he can be found riding his bike for hours on end while pondering his next article. Jim recently moved to Camarillo, CA after being convinced to join the witness protection program.