Sports, entertainment and work will be severely interrupted by the Coronavirus
Will we see the NBA and NHL playoffs take place in empty arenas? That's not hyperbole, that's a real concern. There are sports teams in Europe that are playing in empty stadiums right now. Italy just quarantined a third of its population.
Update: Italy just shut down the entire country.
Here in the United States schools are canceling classes; Stanford, here in California has canceled classes. The organizers of the South by Southwest Festival (SXSW) in Austin, Texas canceled the event. All of it due to the Coronavirus, COVID-19 to be exact.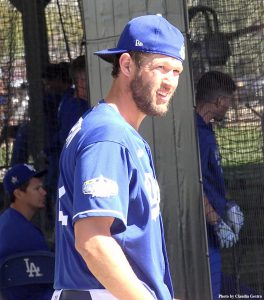 The organizers of Coachella are mulling it over. What's the debate? Doctors say the virus is now in the expansion stage, which means it is spreading rapidly. Why would they even consider holding the festival? Oh yeah, money. A lot has gone into the planning already and organizers would take a financial drubbing if it was canceled. So what if you have a petri dish of affected visitors and performers casually spreading the disease all over the site.
Update: They are now considering holding it in October. Really?
Anyway, I'm surprised the Los Angeles Lakers, Clippers and Kings are still allowing fans to attend games at Staples Center. What are the official responses from the various professional sports leagues in the U.S.? The NBA hasn't said anything as of yet, but the commissioner of the NHL, Gary Bettman, released a statement that dealt primarily with cutting off media access to the lock rooms, citing the the enclosed nature of hockey rinks provides some protection for the players and coaches. As for playing in empty arenas, Bettman said, "We're considering every conceivable option that may be because what's happening is evolving not only on a day-to-day basis in terms of us staying on top of developments, but it's almost hour to hour."
Bettman said everyone should take a breath. Maybe not the right cliché in this discussion. Taking a breath might get you infected. But, that aside, according to the statement (HERE) the league is staying up to date with the Centers for Disease Control.
Major League Soccer has nothing on their website and surprisingly, nothing on the MLB site, when it has Spring Training in session. Our sports reporter is in Arizona covering the Cactus League (watch her reports on YouTube) and she said many of the players are talking about it and trying to take precautions with all the fans milling about every facility.
What's the hold up, Rob Manfred? The sign stealing controversy is (finally) dying down and we have yet to see how the new rules governing relief pitchers will affect the game. Players, coaches and managers are talking about it so maybe it's time the league weigh in. I certainly hope MLB takes its cues from the CDC, like the NHL, and not from the White House which has told one lie after another concerning this epidemic that will soon be a pandemic.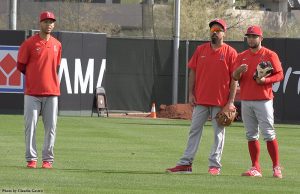 And Trump and his cronies are calling it a hoax. Yeah, tell that to the over 500 — 600 — 700 already known to have been afflicted and the families of the 22 that have died. Man, in the few hours I started writing this the number of people who have the virus has gone up by more than 200.
As if on cue, the four major men's professional sports leagues issued a joint statement saying, "… all team locker rooms and clubhouses will be open only to players and essential employees of teams and team facilities until further notice."
Next step: empty arenas and stadiums.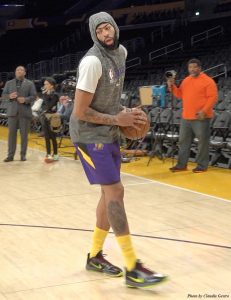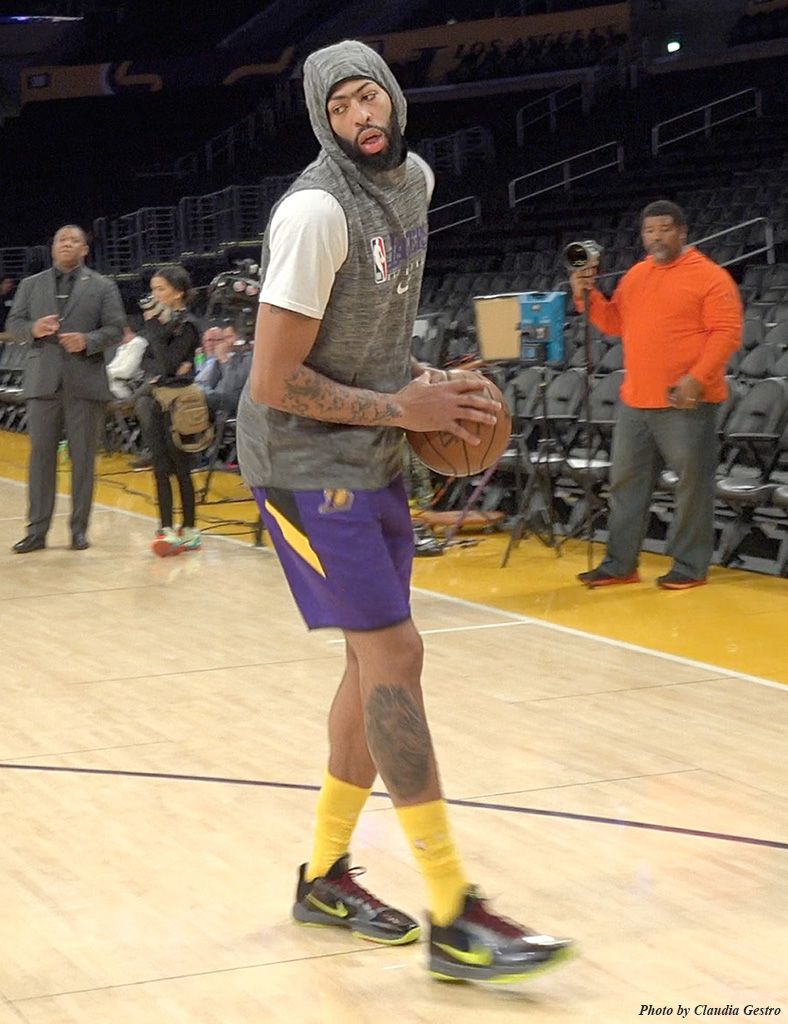 Because the president and his minions are lying about the virus the CDC has stopped reporting all the facts concerning the epidemic. Facts like how many people have been tested; how many are positive, or negative. Individual states are reporting all those stats, like the CDC did for decades, regardless of which party was in the Oval Office. Other countries are reporting all of their data, like the number of people tested. As of March 2 South Korea had tested 109,591, roughly 10k per day. Italy tested 23,345, the United Kingdom 13,525. The CDC removed the "Total Tested" from their website. Doctors, even those working with and in the CDC, say we are unprepared … and the president is golfing, going to fundraisers and tweeting about Morning Joe.
It would be good to know if there are any confirmed cases in the county where I live and if I can get tested the next time I go to the V.A. hospital. With my age and collection of health issues, it never hurts to be careful.
Just heard on the news: If we do the math, as the CDC did two weeks ago, COVID-19 will spread quickly through the United States. Back on February 25 Dr. Nancy Messonnier, the director of the CDC's National Center for Immunization and Respiratory Diseases said, "We are asking the American public to prepare for the expectation that this might be bad."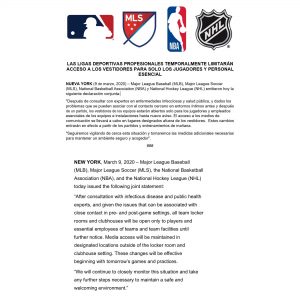 Now we know it is bad (and getting worse) and the CDC are saying as many as 8 million people in the U.S. could get infected. The CDC can't say how many will exhibit symptoms and if they do, how severe. They also said a vaccine is at least a year away and most likely 18 months … the expectations are that the Coronavirus, COVID-19, will be affecting us for at least that long.
Scarier still, there are not enough test kits for everyone who shows symptoms of the disease, let alone everyone with high risk factors. Right now there are people walking around the U.S. with the virus and they don't know they are spreading the disease every time they sneeze or cough, or touch a door knob, or a handrail, or a toilet seat … extrapolate as you like.
The big right-wing pro-Trump weekend get together called the Conservative Political Action Conference just took place outside of Washington. Thousands of people that believe the Coronavirus pandemic is a hoax perpetrated by the news media and their allies, the Democratic Party, in order to defeat Trump in the 2020 elections. Turns out at least one of those people was infected and in turn infected, or possibly infected a number of GOP congressional leaders. Sen. Ted Cruz (R-TX) and Rep. Paul Gosar (R-AZ) are on self-quarantine. The person they came into contact with became symptomatic and is now hospitalized in New Jersey. Neither Cruz nor Gosar say they have developed symptoms.
Cruz has been very aggressive about the disease. He called for a travel ban in January for China and has raised questions about U.S. preparedness and held subcommittee hearings on the disease.
Gosar, on the other hand, has been, shall we say, skeptical of the response to the outbreak. He complained about the emergency supplemental bill that he said allocated "$9,625,000 per patient." Bear in mind that is when the CDC had only 80 cases on record.
Now a number of other GOP lawmakers have come forward to admit they had been in contact with a CPAC attendee with Covid-19. Some, like Doug Collins of Georgia, are in self quarantine while others, like Louie Gohmert of Texas don't give a shit and are operating like business as usual.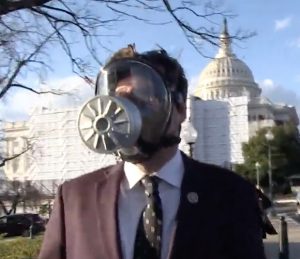 Matt Gaetz (R-FL) mocked the Coronavirus preparedness by wearing a gas mask. A few days later one of his constituents died of the disease. Now he's in self quarantine.
Many of these guys met with the president, rode with him on Air Force One, shook his hand and otherwise were close to Trump. And Trump is still lying about it and blowing off any concerns … his new chief of staff, former congressman Mark Meadows, is in self quarantine.
How bad could this get for our government? Consider this: the average age of members of the House of Representatives is 57 and 61 in the Senate. A least half of our government officials are in the top risk factor group — people over the age of 60. You have one dipshit like Louie Gohmert in their spreading the disease, well, at least they have good health coverage.
Just heard on the news: By doing the math, as CDC doctors have done, 60-80 percent of the world's population will be infected by Covid-19.
Old people: don't fly commercial anymore. Consider social isolation. Italy has now quarantined the entire country. No one allowed in or out. They have banned all large public gatherings, as have several other European countries. Anyone wishing to travel in Italy, anywhere in the country, needs permission and must have a valid family emergency or work issues.
We in the U.S. should expect to have those same severe interruptions in our daily lives, very soon. Schools and businesses will be closed. If you're in college don't consider going anywhere but home for spring break. MLB plans to have opening day around the league, but that's still three weeks away and anything can happen between now and then.
Don't rely entirely on these figures. As fast as this disease is spreading they will be old news by the end of the day. Once again, the link to the Centers for Disease Control (CDC). Stay up-to-date with the official information.
•••• •••• ••••• •••• ••••
UPDATE: Four of the five major men's professional sports leagues, NBA, NHL, MLS and MLB, issues a joint statement declaring they were suspending their seasons. Our reporter, Claudia Gestro, was in Arizona covering the Cactus League Spring Training when the announcement was made. By Friday afternoon players had been sent home from the Spring Training facilities, although a directive from the league players, coaches, and other team personnel were allowed to stay in the area of their ST facility, go to the team's host city or return to their homes.
Top photo from CDC

Tim Forkes started as a writer on a small alternative newspaper in Milwaukee called the Crazy Shepherd. Writing about entertainment, he had the opportunity to speak with many people in show business, from the very famous to the people struggling to find an audience. In 1992 Tim moved to San Diego, CA and pursued other interests, but remained a freelance writer. Upon arrival in Southern California he was struck by how the elected government officials and business were so intertwined, far more so than he had witnessed in Wisconsin. His interest in entertainment began to wane and the business of politics took its place. He had always been interested in politics, his mother had been a Democratic Party official in Milwaukee, WI, so he sat down to dinner with many of Wisconsin's greatest political names of the 20th Century: William Proxmire and Clem Zablocki chief among them. As a Marine Corps veteran, Tim has a great interest in veteran affairs, primarily as they relate to the men and women serving and their families. As far as Tim is concerned, the military-industrial complex has enough support. How the men and women who serve are treated is reprehensible, while in the military and especially once they become veterans. Tim would like to help change that.