Football: A few thoughts on the sport
It's that time of year when football replaces the recent lull in the sporting world.  Since the NBA tittle was decided, there simply has not been much of long term interest happening in sports.
The MLB All Star break was short lived and to the point where there seemed to be more interest in the home run derby than the actual game. Can you imagine any player today doing what Pete Rose did to Ray Fosse to win a meaningless game?
The NBA draft held our attention for part of one evening which is a bit longer than the Tour de France did. Wimbledon, the British Open, and the MLS are hardly watched. There doesn't even seem to be as much interest in the up coming fight between Conor McGregor and Floyd Mayweather. It's just something to fill in the void between now and the start of the NCAA football season come Labor Day weekend and the NFL the following week.
On August 5 the National Football League enshrines their latest class of Hall of Famers. The only issue I have is seeing Jerry Jones go in. He's just been slapped with his second straight annual fine by the NFL for having a roster that exceeds the limit of legal misfits and he still has the audacity to talk about character. He has none himself. He also lacks in class. Just go back to how he treated Tom Landry when he purchased the team.
While Jerry's team won three Super Bowl titles in four years in the 90's, this was due primarily to the one and only coach who made sure Jerry remained out of the decision making process: Jimmy Johnson. How smart was Jimmy? Smart enough to know not to stick around Jerry World and his ego. Any owner that looks the other way, and perhaps even enabled his team, while they have constant access to prostitutes, drugs, and guns should have been run out of the league.
However, here is where Jerry's "greatness" comes in. He is the primary force behind the wave of new stadium construction that has seen fans in NFL cities held hostage by teams who threaten to move if they do not receive public funding for new stadium projects. While this has resulted in record profits for NFL owners, it has also priced out the average Joe from being able to take his family to games every week.
And now that Jerry has taken over control of personnel from the actual football minds he hires, his Cowboys have gone over two decades without a trip to the Super Bowl while fielding teams that all too often resemble America's Most Wanted list than what he would have us think is "America's Team."
Next, we still have Colin Kaepernick being unemployed (at least he is as I write this). Is he the victim of racism by wealthy white owners who refuse to pay him a dime after his flag protest last year? Perhaps, among some. Is he over-rated since his supporters cite his stats from last year while forgetting his team couldn't win with him leading it? Quite possibly.
It's also important to remember every player has what is called a ceiling and perhaps Colin has reached his. Kaepernick's technical flaws are numerous and none of his previous position coaches, coordinators, or head coaches have been able to correct them. Plus, the NFL is used to what he brings and knows better how to defend him. While he may or may not be good enough to start for a bad team like the Browns, they certainly won't progress as an offense with him leading it. As a back up, he just carries too much baggage to make it worth a team to have him carry a clipboard.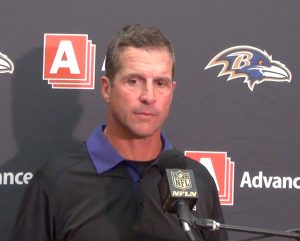 Kaepernick's best bet is as a stop-gap quarterback, a guy you bring in to save your season because your starter went down for the count in training camp, something you think your current second stringer is not capable of. So far, this means the Baltimore Ravens or the Miami Dolphins. Since neither team knows for sure if Joe Flaco or Ryan Tannenhill are lost for the season, they will stick with their current backups and hope they can get the job done. Bringing in Kaepernick would only mean he holds the job until either one returns, whether that is a month or two into the season or next year. A team might be okay with that, but is Colin?
Finally, before bringing him in, you are also going to see if Tony Romo or Jay Cutler want to play. You will call in RGIII and see what he can do. In other words, you will be picking between a number of other potential players. Colin Kaepernick is not the only decent unemployed quarterback out there.
The NFL is sometimes known to stand for "Not For Long." Just ask Johnny Manziel. Three years ago, he was just about all anyone was talking about. Manziel was the man who was going to bring greatness to the Cleveland Browns. Today, he couldn't get a job pumping gas in Cleveland let alone a tryout in the NFL. He is just another example of how fast hot shots from college can become forgotten in the NFL. The country is littered with former players who blew their shot at the NFL all because they never grew up in college.
Speaking of college, the NCAA has the superior regular season when it comes to football. Every week there are at least two or three games that end up affecting who moves on to the post season. Four teams will scratch and claw their way to a playoff birth. The four who make it will need a favorable schedule, good health, a few key breaks, and a little luck from other schools. Most experts have Alabama and Ohio State making up half of the playoff teams. That does not leave much room for teams like Clemson, Florida State, USC, Michigan, or Penn State, all of whom make up the next tier of teams.
In the NCAA, it just is not possible to take your time and peak for the playoffs. Every week is championship week for any school hoping to win the national title.
I would be remiss not to comment on the biggest issue still facing football and its future; safety. Both the NCAA and NFL rake in billions of dollars a year and in return do next to nothing for the health of the players whose bodies, and all too often, minds, are destroyed by the game. Head injuries and brain damage will never go away from the game. It's impossible not to incur serious damage to the brain, neck, and spine when every year coaches emphasize getting bigger and faster. There just is not enough padding and protection to prevent it.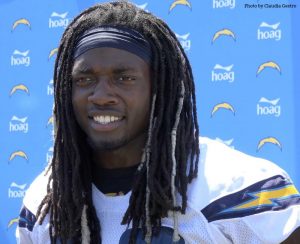 Team doctors are employed by universities and owners and are expected to sign off on an injured player's return. Players are still expected to "suck it up" when it comes to pain, knowing not to leads to the risk of them losing their job. While there is an argument that says players know the risks before they play the game, there is also this sense of invincibility that it takes to suit up and inflict as well as take the punishment that comes from playing.
How powerful are the NCAA and NFL? Ask yourself this. If the rate of injuries and permanent physical and brain damage found in football existed in any other powerful industry, would that industry be allowed to exist? Coal mining is safer than football. Oil rigging is safer. Hell, being a trapeze artist is safer than playing football in the NCAA or NFL.
Maybe Colin Kaepernick should thank owners who might be blackballing him from playing. He may be losing out on some big money today, but when he turns 60, he is likely to have all his brain cells and body parts and that is more than a lot of former players are able to claim.
Top photo of Colin Kaepernick by Claudia Gestro

Jim is a life long resident of California and retired school teacher with 30 years in public education. Jim earned his BA in History from CSU Chico in 1981 and his MA in Education from Azusa Pacific University in 1994. He is also the author of Teaching The Teacher: Lessons Learned From Teaching. Jim considers himself an equal opportunity pain in the ass to any political party, group, or individual who looks to profit off of hypocrisy. When he is not pointing out the conflicting words and actions of our leaders, the NFL commissioner, or humans in general, he can be found riding his bike for hours on end while pondering his next article. Jim recently moved to Camarillo, CA after being convinced to join the witness protection program.