How Nick Mocuta Went From Being A Realtor To Building An E-Commerce Empire
These days e-Commerce is a booming industry. Everyone aspires to learn it all, know it all and make it big, but those who actually do are the ones who have risen from the ashes and worked tremendously hard to reach where they are. There are no shortcuts in this industry. Nick Mocuta is among the successful who did not let any obstacle hinder his way and with great effort and resolve made his mark in the e-Commerce industry.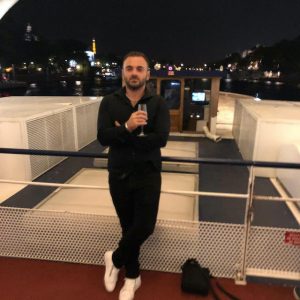 At 21 years of age, Mocuta emigrated to the United States of America with only 500 dollars in his pocket. He lost one-fifth of it to his first cab ride in the city of Los Angeles. His initial days were spent saving every single penny and sleeping on benches in public parks.
After accumulating mediocre savings by doing low wage jobs, Mocuta rented an apartment. His interest in Real Estate was growing at this point. After learning and digging more about it, Mocuta decided to get his Real Estate Broker License. He worked in this industry for a while until realizing there was something he was gravitating towards even more than Real Estate; it was e-Commerce.
To Mocuta, It came as a challenge, which he gladly accepted. He began with selling on Amazon and perfected his techniques and skills along the way. Now, he helps thousands realize their dreams in the e-Commerce industry by helping them attain financial freedom.
Through his program, he provides white-glove service where every need of a client is taken care of. People are able to hone their skills and break free of the financial slavery, consequentially securing a source of passive income. Most recently, in 2020, Nick has begun managing Walmart for sellers on Walmart.