Najah Roberts Making A Splash on KBLA in Los Angeles, Nationwide Tour Up Next
Visionary, educator and businesswoman Najah Roberts is a voice for the community. The Crypto guru, also known as the "Queen of Crypto," is the founder of the first African-American and Woman-owned Crypto Exchange and education center in the country, located right here in Los Angeles.
Roberts, who co-founded The Black Wall Street with notable actor and New York Times bestselling author Hill Harper, is changing lives and communities through cryptocurrency. ​The two leaders joined forces last year and launched the Digital Financial Revolution Tour, where they visited 30 cities across America. The tour focused on closing the financial gap and teaching communities about financial literacy.
Later this month, Roberts will be hitting the streets across the U.S. again with her revolutionary and groundbreaking 41-city tour carrying forward the financial and educational revolution that she and Harper started.  The power broker and game changer is expected to kick off her 2022 Digital Financial Revolution Tour in the Los Angeles neighborhood of Leimert Park on May 28 at 6 p.m.
The business executive is the owner of Crypto Blockchain Plug located in Inglewood. The highly sought after Roberts is committed to economic empowerment.
"What you don't know will definitely hurt you," Roberts said. "I'm in the business of helping families understand money, cryptocurrency 401 (k)'s, annuities, NFT's, and life insurance."
A longtime financial expert,  Roberts is one of the most influential voices on cryptocurrency in America.
Roberts is currently a radio personality on Tavis Smiley's KBLA 1580 AM Talk Radio in Los Angeles. The show airs weekdays from 1pm – 2pm PST and is broadcast from Leimert Park. Roberts' show, cleverly titled, "Ahead of The Crypto Curve," ​is geared toward helping audiences to stay abreast of financial matters, especially as it relates to crypto markets.
"Trust me, I get it. There is so much to absorb in the crypto space, but I'm here to help you along the way," Roberts said.
Her show features interviews with the most highly regarded thought-leaders, opinion-makers and influencers in the blockchain world.
"Cryptocurrency is the sole way to close the wealth gap that exists in our world. To crypto or not to crypto that is the question that leads to demise," Roberts said
In addition to her informative and educational radio show, Roberts is also the host of another podcast entitled, "Building Silicon Hoods," focusing on spotlighting individuals who have gone from living in hoods to becoming successful in the technology sector.
"We're not looking for a hand out we're looking for a hand in," Roberts said.
Roberts believes that by showcasing people who have made it out of the hood, she can inspire others, especially those in underrepresented groups. Her goal is to motivate others to be inspired to achieve financial freedom.
"My motto is DCA Crypto a day keeps poverty away," Roberts said.
The Los Angeles native has been quoted in or featured on CNBC's Fast Money, FOX News, ABC News, Time Magazine, St. Louis Post Dispatch, Medium, Essence, Black Enterprise, Sheen Magazine, Los Angeles Sentinel, EURweb, and Spectrum, to name a few.
"I have made a commitment and a personal goal to change the world crypto by crypto, block by block, city by city, state by state and country by country through crypto education, and my journey is just beginning,"  Roberts said.
Roberts said her dad was instrumental in her thinking process for becoming an entrepreneur. "My dad used to tell me, whatever everyone else is doing, do the complete opposite."
Roberts' passion is giving back to her community and she is paving the way for future generations.
"I'm all for accelerating children's knowledge of technology and financial literacy while building leaders, innovators, and creators for a decentralized future," said Roberts. The financial guru is educating young minds with the wealth gap in mind, and introducing the next generation of leaders to blockchain and cryptocurrency. ​​
Through her nonprofit Crypto Kids Camp, the crypto expert takes great pride in teaching youth about financial matters bridging the gap for inner-city students, especially targeting African-American and Hispanic communities, who are underrepresented.
"The wealth gap is so big and so wide that something short of a miracle has to happen to get families of color where they need to be."
For her unwavering support and tireless efforts toward economic and social justice in the greater Los Angeles area, Roberts has been honored as Woman of the Year in the 35th Senate District, recognized by the Gardena Valley Chamber of Commerce as Woman of the Year, and honored by the California Legislature. Roberts has also received an Outstanding Woman Award for her Servant Leadership by the 66th California Assembly.
The busy business woman said, "Life is changing, your growth is optional, hurry up and choose wisely."
In addition to teaching at community events, Roberts has taught courses at El Camino College. The trailblazer is fresh off of her Najah Roberts Presents Crypto Essentials Workshop this past weekend, and intends to continue the conversation on teaching others in the community about building generational wealth.
"I consider myself to be the Oprah Winfrey of Crypto. I'm leading my people out of financial slavery. I am unapologetically progressive when it comes to being a voice for economic empowerment," Roberts said.
Roberts is planning a Bitcoin Pizza Day celebration at the Crypto Blockchain Plug corporate office in Los Angeles on May 22 to commemorate the historic 10th anniversary of the first Bitcoin transaction. The public is invited. The kick-off starts at 5 p.m.
"Keep calm and Bitcoin," said Roberts. Then it is off to Leimert Park on May 28 and Bon Voyage to 41 cities across the USA as she leaves on a journey to teach Americans how to build financial wealth.
"There are so many people out there who will tell you that you can't. What you have to do is turn around and tell them watch me."
For more on Crypto Blockchain Plug visit: https://cryptoblockchainplug.com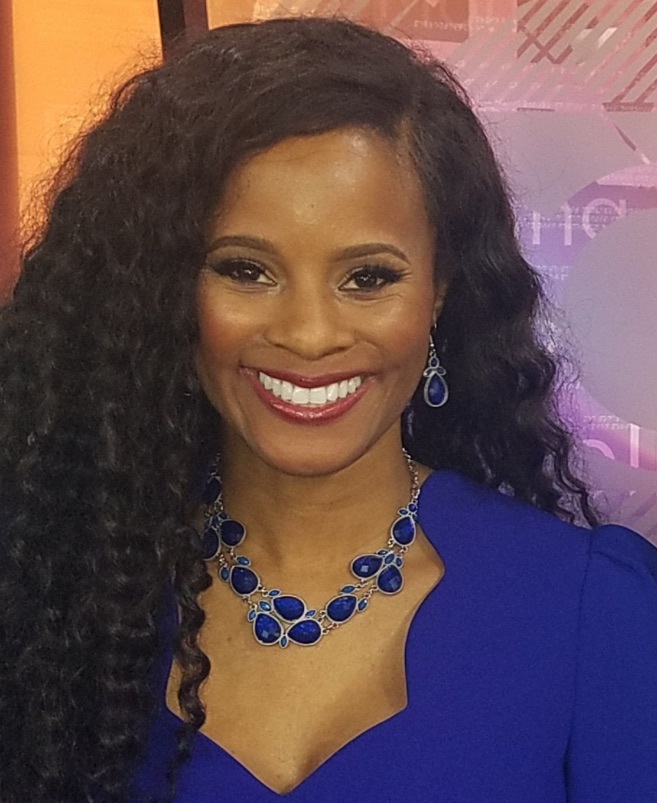 Germany Kent is a nationally syndicated journalist. The award-winning former FOX News anchor, media personality, entrepreneur, and content creator writes for various digital platforms. Kent's work has been featured in Forbes, Inc., Fast Company, Parade, Yahoo, HuffPost, MSN, Cosmopolitan, and countless other national media outlets.