New Years Eve and NFL Football
Lately I have been watching a lot of sports, football and hockey in particular, The Rams are out of the playoff picture and the Chargers are most definitely in. As for the Los Angeles Kings, my favorite NHL team, they have been winning a lot of games, either in overtime or shootouts. If you frequent Twitter — and I don't judge anyone for closing their Twitter accounts —  at any rate, you can look up LA Kings Twitter account here.
There's a lot going on in the NFL. My team, the Green Bay Packers, are making a push to get into the playoffs through the back door … That's kind of a weird quip. Let's get our minds out of the gutter — I should get my mind out of the gutter.
The Packers have to win their last two regular season games and then hope some other teams drop a game or two, depending which team is losing. I should go to Las Vegas now and post some bets about the Pack winning the National Football Conference championship and then Super Bowl LVII.
Realistically, the Packers may be on the bubble, but there are a number of teams ahead of them in the race for the final playoff brackets: Them dang Tampa Bay Buccaneers, the New York Giants, Washington Commanders, Seattle Seahawks, Detroit Lions — Really? The Pack's division rivals are ahead of Green Bay? Well good for them. Their last game of the season will be at Lambeau Field facing the surging Packers. So we will see how long this ranking lasts.
The playoff picture gets even more ridiculous because two 6-9 teams have shots at the postseason: The New Orleans Saints and the Carolina Panthers. "And a man in my position can't afford to be made to look ridiculous!" Thankfully I don't have any horses, least of all a $600k stallion, so I'm not likely to find a severed horse head in my bed. Besides, Chica wouldn't allow it. She barks at other dogs — and some people — for just looking at us the wrong way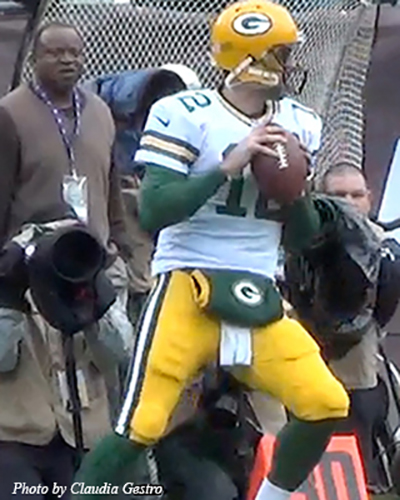 Anyway, the Packers are a helluva long shot, but why not Green Bay? That's a rhetorical question. I don't really need the list of answers for that question. On the other hand, quarterback Aaron Rodgers has found his "go-to" receivers: his old friend Randall Cobb and Christian Watson … who is questionable for the next game against the Minnesota Vikings.
At running back the Packers have Aaron Jones and A.J. Dillon, both of whom have shown some flash these past couple of weeks. Green Bay has a three-game winning streak going into their home game against the 2022 division champs.
The Vikings have a bonafied star running back in Dalvin Cook. With two games left in the regular season Cook already has 1,109 yards rushing. He could easily (in relative terms) finish the season with more than 1,300 yards rushing and 11 rushing touchdowns. If the Vikings beat the Packers it will be on this young man's shoulders. But I'm a Packer Backer so screw the Vikings,
Minnesota still has Kirk Cousins starting at QB. There is a long list of QB's ranked ahead of Cousins: Patrick Mahomes (KCC), Jalen Hurts (PE) who is an MVP candidate. He is also out due to shoulder sprain, but he still is the second best quarterback in the league. After Hurts comes Josh Allen (BB), Joe Burrow (CB), Justin Herbert (LAC), Trevor Lawrence (JJ), Dak Prescott (DC), Tua Tagovailoa (MD) and Geno Smith (SF).
Cousins is ranked ninth in the league, in week 16, which is just two slots above Aaron Rodgers and three above Jared Goff of the Detroit Lions. I have some affection for Goff … except when the Lions play the Packers. Then screw him. As Marc Sessler of "Around the NFL" said, "… Goff has shredded the concept that he's little more than a wet blanket draped over a lost cause."
Actually I would say that about Goff whether the Lions make the postseason or not. Looking at his 2022 cut line, as of week 16: Goff has 3,859 yards passing. 26 TD passes and a QB rating of 61.8, number 7 in the league. He averages 267.26 yards passing per game and 1.7 TDs per game. Goff isn't a top 5 elite QB, but he ain't a wet blanket either.
Detroit needs an elite running back to establish a strong running game before they are true contenders. Currently Jamaal Williams is doing pretty good. He could end the season with 1,000 yards rushing and a couple more touchdown runs. But I'm a Packer Backer so screw the Lions.
My second favorite team, the Los Angeles Chargers — formerly the San Diego Chargers — are in the playoffs, which is a great sigh of relief after coming oh so close last season. Their starting QB is Justin Herbert. During last season's training camp our friend Claudia Gestro asked wide receiver Keenan Allen about Herbert's ceiling. Allen said, "I think he's gotten way better, as far as knowledge, repetition, taking more snaps, knowing what he's looking at, knowing what he's calling. Knowing what the play is, knowing where he wants to give the ball, he's more comfortable with that.
A ceiling? I don't think he has a ceiling. The guy is good."
Yes he is. The Chargers will advance through the playoffs on Herbert's arm … and Austin Ekeler's legs. He is not likely to have a 1,000 rushing yards season, but Ekeler will be close. He's also good in the passing game as well.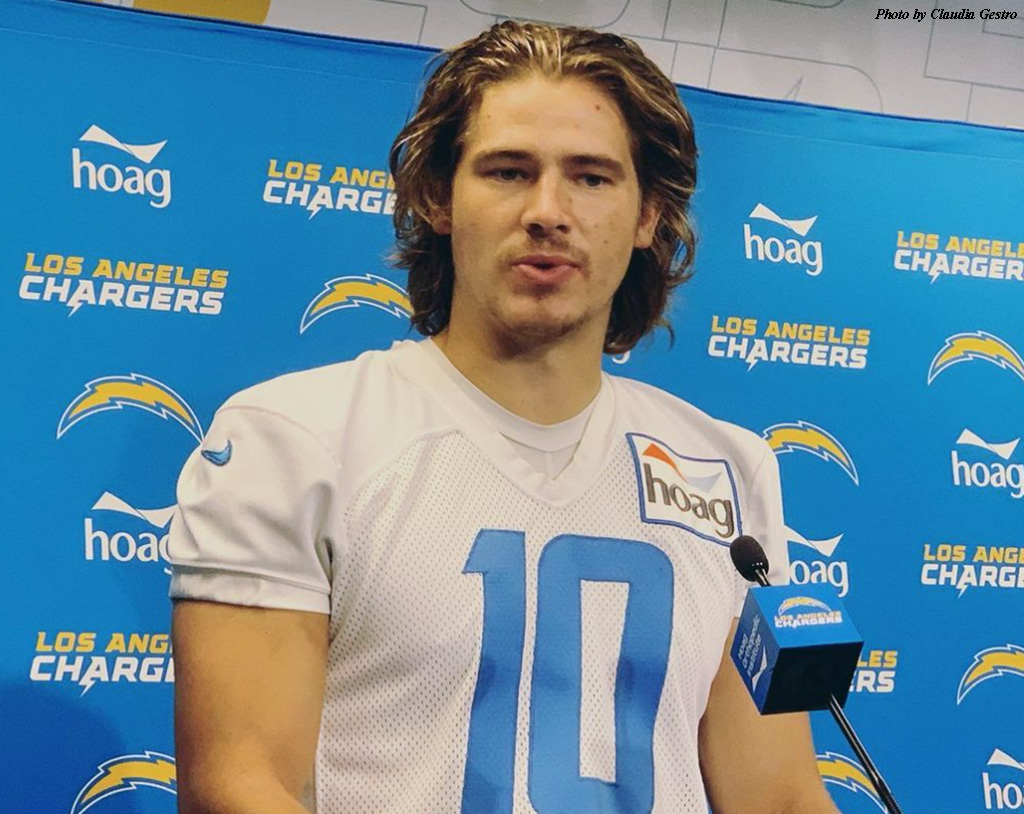 The L.A. Chargers offense is very good right now and they need to continue their momentum going into the post season. But, they have a chance to rest their best players in these last two games. We will know what the Chargers decide on January 1 when they play the Los Angeles Rams.
Statistically the Rams are much better than the Chargers, but that isn't the entire picture. On Sunday we can expect to see weakside linebacker Joey Bosa return to the lineup. Plus strong safety Derwin James will not be banned from any games so we should see him on Sunday.
Going into the playoffs the Chargers D needs to be doing much better, holding their opponents to 20 points or less. With QB Baker Mayfield playing well for the L.A. Rams, the Chargers defense will have a tough challenge. I don't care what anyone else says, Baker Mayfield is a very good quarterback. I like him most for the confidence he had in himself and his new team to take over the offense less than 48 hours after being signed. Then they won that game, lost the next and then won last week against the Denver Broncos, 51-14.
The Rams defense has to do what it did against Denver, to beat the Chargers: Keep the scoring under 20 points and the offense scoring 21 or more. Same with the Chargers D: Hold Baker Mayfield and his offense to 20 points or less and the Chargers offense scoring 21 or more. Actually, were I betting on this game I would bet the Rams to beat the spread and to win. Two different bets. The spread as of now is 6.5 points. Please! Someone take me to Las Vegas right now!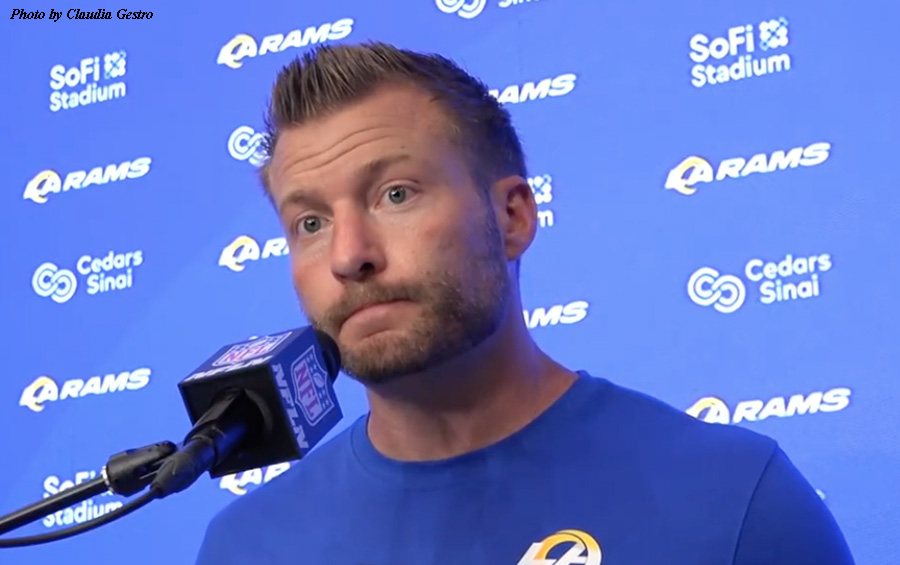 Might be a good thing I'm not in Vegas right now, gambling away my little nest egg.
Even though I've told this story before, it could use a re-posting. One day when my brother Carl and I were walking past Slots-of-Fun on the north end of Las Vegas Blvd — The Strip — we came across a young man who had gambled away just about all his money and needed to sell his tickets to the Grateful Dead show that evening at the Sam Boyd Stadium. He wanted to go home. The guy wanted double the face value of the tickets, which was $60 each. I had been very lucky at Slots-of-Fun so I was feeling very generous. I told the young man $80 each. We made the deal and voila! Carl and I went to see the Dead in Las Vegas. And I liked Vince Welnick.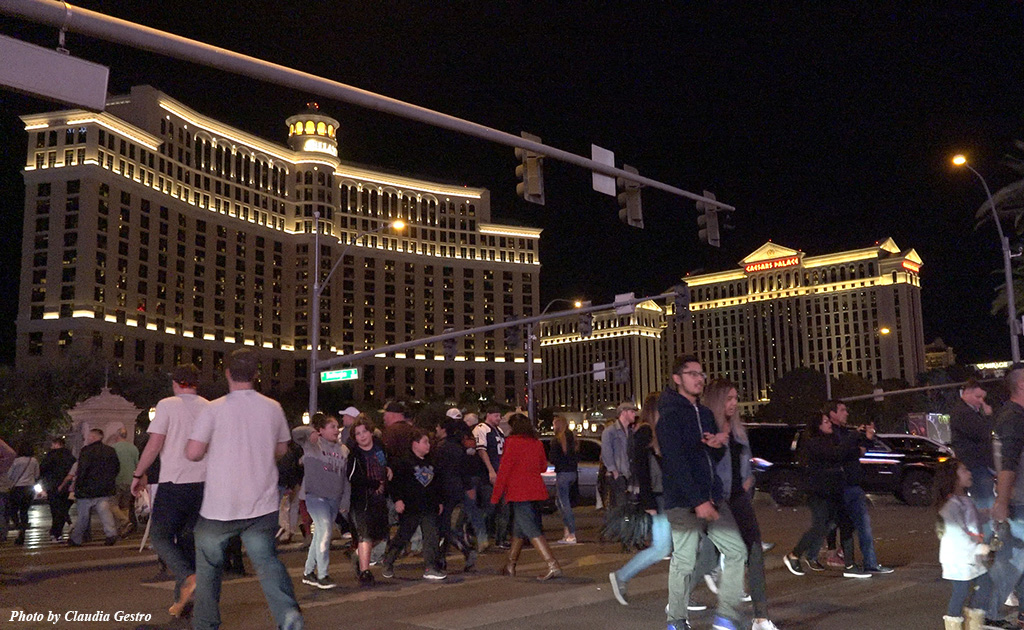 Anyway, Rams vs Chargers is a game to watch. Another game to watch  is the Vikings vs the Packers, at Lambeau Field. Game time is 3:35 local (central time). It will be a balmy 38°f when the game starts and before it is over Green Bay should be below freezing. Gives a whole new meaning to the comment, "just chill." Of course there will be idiots sitting in the stands shirtless. Do you know how much alcohol someone needs to consume to do a stunt like that? I'm sure the makers of Leinenkugel's beer — and all the other Wisconsin brewers — are happy to assist the idiots with all the liquid trendy chemical amusement aids available for their tailgate party. Can't leave out the brandy and whisky , and etc. Ever drink Yukon Jack? Sure, why not add that to the tailgate, to get drunk enough to watch the game shirtless while sitting/standing in the stands. Yeah, Go Packers.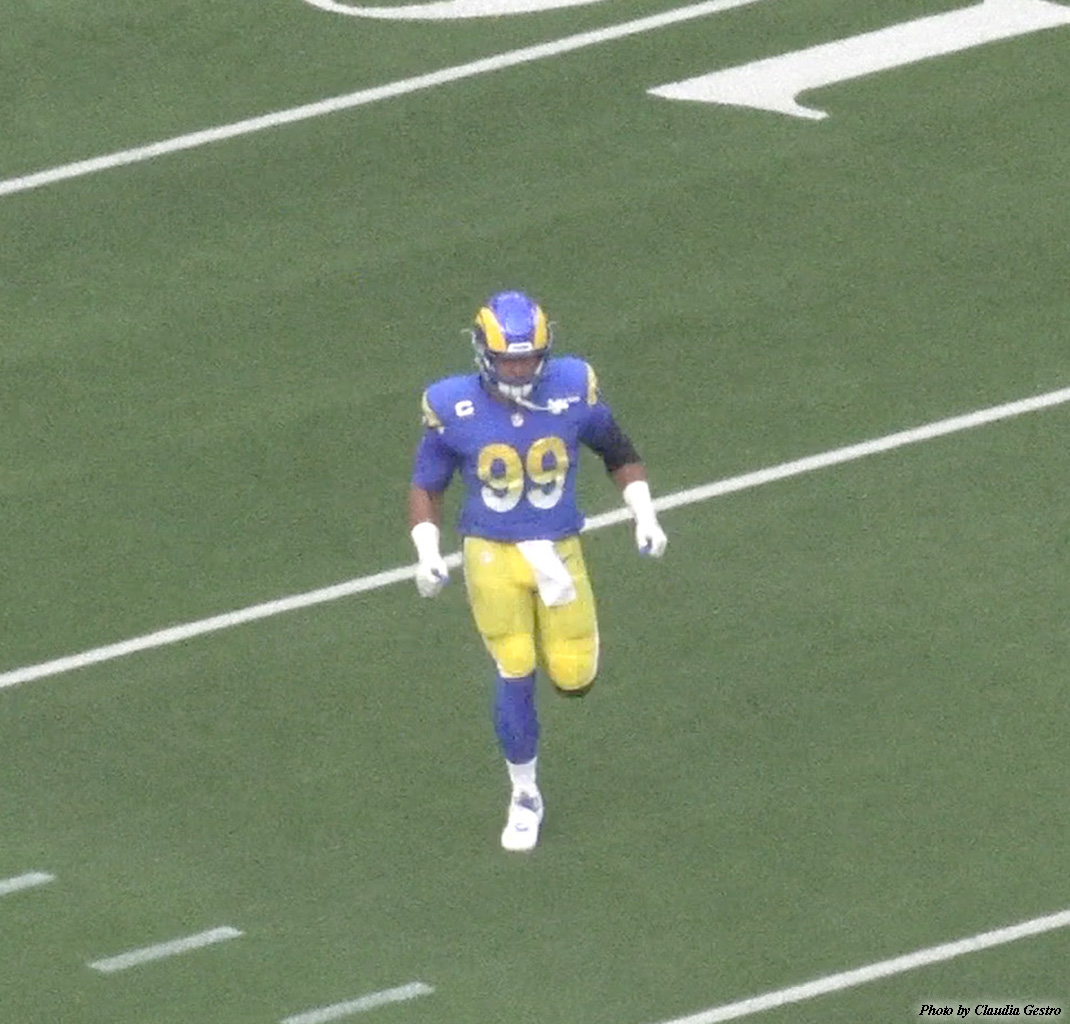 Did you know: to access Leinenkugel's website you must input your birthdate? I kid you not. If want to look at any web page for alcoholic beverages, like Yukon Jack, you must be 21.
Leinies, as we Wisconsin folk refer to the beer, was founded in and still resides in Chippewa Falls, Wisconsin. I would pass by Chippewa Falls and Eau Claire on my way from Milwaukee, WI to Webster, WI where my mother lived. I never took the Leinenkugel's brewery tour because, quite frankly, I saw far too much of the Pabst and Miller breweries in MKE.
Their website says to celebrate responsibly … Does that include the shirtless idiots in the stands at Lambeau? That's as crazy as the idiots who join the Polar Bear Club by jumping into Lake Michigan on January 1, wearing nothing but swimming attire … actually I did that once. In my defense, I was drunk outa my mind when I did jump into the frigid waters of the lake. Maybe I shared this, maybe I didn't but this whole Polar Bear episode reminded me of my friend Tom. We were tripping on LSD one day, well it was many days we did acid, but this one day, in the early morning hours we were going from our friend Bob's place to Tom's brother's place. Tom was driving his panel truck. It was like one of those milk trucks we used to see going through the neighborhood. Anyway, we were traveling up the I-43 at approximately 30 MPH. The road was empty, the day was clear, we didn't know we were traveling so slow on the freeway. So a cop pulled us over.
Tom gave the police officer all the correct documentation and the officer asked why we were driving so slow on an empty freeway. I don't think either one of us had a good answer, but — and this is the tricky part because my brain could have been too toasted — I thought I heard Tom ask the police officer, "But officer, doesn't everyone take LSD?"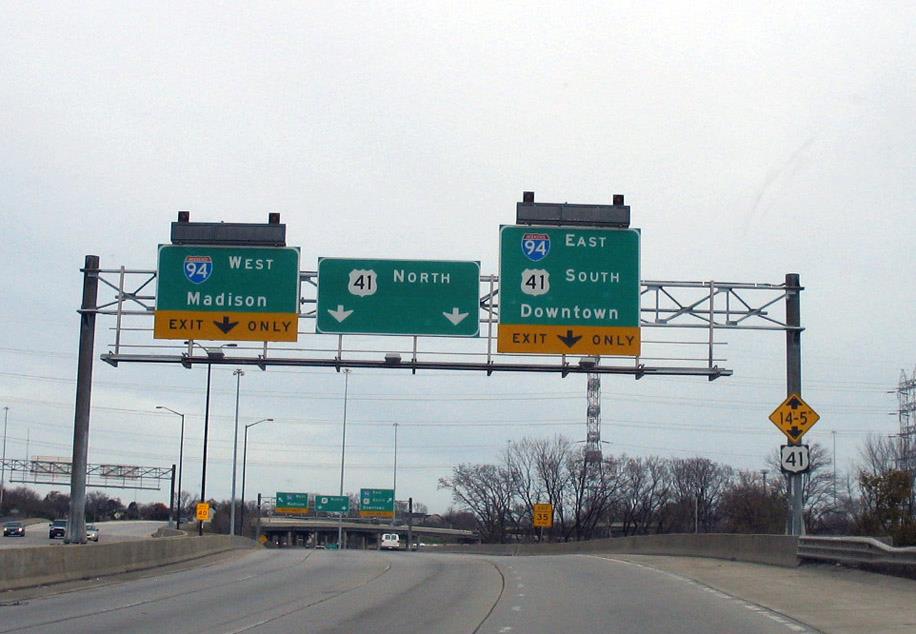 You know, this is what happens when you use too many trendy chemical amusement aids and listen to Cheech and Chong too much. It mushes your brain cells, especially if you listen to Pink Floyd and Frank Zappa a lot, along with Cheech and Chong. This is my stern warning for all the NYE revelers out there. Don't drink and drive, and don't get high from anything and drive. BTW: We did make it to Tom's brother's place, which was on the lake (Michigan) in Whitefish Bay. There were several people living there and Tom's brother had his ultralight planes and hang gliders in a garage.
Getting back to the football: I'm rooting for the Chargers and Packers tomorrow. It would be very exciting if both teams made it to Super Bowl LVII. We'll see. Everyone is taking Green Bay over Minnesota and the Chargers over the Rams. Like I said: bet on the Rams to beat the spread and then the Rams to win. You might lose the second bet, but you'll make it up with the first. If you win both, Hallelujah.
Have a safe and happy New Year's Eve and New Year. Feliz año nuevo.
•••• •••• ••••• •••• ••••
I should really stop writing about my past. I'm sure the statutes of limitations have expired long ago, but jeez.

Tim Forkes started as a writer on a small alternative newspaper in Milwaukee called the Crazy Shepherd. Writing about entertainment, he had the opportunity to speak with many people in show business, from the very famous to the people struggling to find an audience. In 1992 Tim moved to San Diego, CA and pursued other interests, but remained a freelance writer. Upon arrival in Southern California he was struck by how the elected government officials and business were so intertwined, far more so than he had witnessed in Wisconsin. His interest in entertainment began to wane and the business of politics took its place. He had always been interested in politics, his mother had been a Democratic Party official in Milwaukee, WI, so he sat down to dinner with many of Wisconsin's greatest political names of the 20th Century: William Proxmire and Clem Zablocki chief among them. As a Marine Corps veteran, Tim has a great interest in veteran affairs, primarily as they relate to the men and women serving and their families. As far as Tim is concerned, the military-industrial complex has enough support. How the men and women who serve are treated is reprehensible, while in the military and especially once they become veterans. Tim would like to help change that.