NFL season comes to an end, the playoffs begin
The final week of the NFL season has a bit of an anti climactic feeling to it. With most of the playoff slots secured, many of the games end up as nothing much more than glorified scrimmages where the primary rule is not to end your season with a significant injury. Most coaches who are getting canned already know it. In a few cases, these games served as a great opportunity for seldom-used rookies or practice squad players to get some much-needed game experience. And for the fans, it' a chance to chew the fat and commiserate with others over another lost season.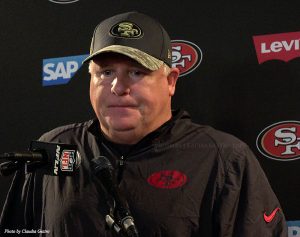 The NFL is a bottom line league where winning is what matters and second chances are few. For every coach that is fired, so go his assistants as well, which means 20 families are uprooted while dad looks for a new job. One fourth to one third of a team's players are also often sent packing and for those lucky enough to stick around, many know they dodged a bullet and it could be their turn to move on in another year.
This is the part of the NFL we do not see as fans. We simply follow our favorite team or players and hope that this is the year it all comes together. However, as a way of life, the NFL is not all that glamorous for most players and is simply nothing more than a way to earn a good wage for a brief time before getting on with the rest of life.
New England 35 – Miami 14
New England wrapped up the top record in the AFC and with it home field advantage. Their 14- 2 record was done in such a matter of fact manner it is hard to tell are these guys that much better than everyone else or are the lucky they play in the AFC East. Well, it is both. Miami only lost for the second time in 11 games, but with the loss they showed just how far they are from being mistaken for the Pats. They may be a wild card team, but I will be shocked if their post season is longer than New England's.
Cincinnati 27 – Baltimore 10
At the start of the season, this game was viewed as a possible showdown for the AFC North title. Instead, it was a game with no meaning other than it may have been the final game for both coaches. For both of these teams, whoever is calling the shots next year, there are several needs that have to be addressed if they are going to find the post season. There are just too many other good teams in the AFC and if either the Bengals or the Ravens want to remain relevant, they have to rebuild while they are still good if they want to be great next year.
Indianapolis 24 – Jacksonville 20
There have just been too many times this season I have had to write about the Jaguars blowing a lead. Until they learn how to finish off opponents rather than letting them off the hook, they will remain a disappointment. Indy is another matter. A coaching change may well happen and there needs to be significant upgrades made, otherwise, they are wasting the talent of Andrew Luck.
Minnesota 38 – Chicago 10
Other than two numb nuts climbing up the rafters to unfurl a banner, this game had nothing of interest to anyone, including the players. The Bears are in a horrible state and are in need of a total house cleaning from the GM on down to the practice squad. The Vikings season was a roller coaster in which they saw their starting quarterback and running back go down with major injuries early, then rally behind a great defense to a fast start, only to die a slow and painful death as injuries mounted on the defensive side while the offense never got going. There's always next year for these two teams.
Philadelphia 27 – Dallas 13
This game never should have been played. Dallas didn't need to because they had home field advantage locked up with the Giants loss last week. Philly didn't need it because they were already eliminated. Both coaches had to be praying none of their players were injured. For Dallas, that meant not playing Ezekiel Elliot and limiting Dak Prescott to just two series. Tony Romo did get in and led a scoring drive, but in the end, Dallas just wanted to go home and start prepping for the playoffs.
New York Jets 30 – Buffalo 10
The Jets actually finished their season on a good note. They not only won, but ownership has decided not to fire head coach Todd Bowles. Still, there will be a new fleet of Jet players next year because this bunch proved they are not fit for NFL success. Buffalo, who fired head coach Rex Ryan earlier in the week, showed nothing for interim coach Anthony Lynn who many expect will be the head coach next year. Whether or not he gets the job, this team also has a lot of work ahead of it to become a playoff team.
As with any team once coached by Rex Ryan, they lacked discipline so their next coach will be running out several guys who probably thought Rex should never have been fired.
Tennessee 24 – Houston 17
Both of these teams finished at 9- 7 but only the Texans are going to the playoffs. However, their season should end in short order. Benched quarterback Brock Osweiler had to return to action when his replacement, Tom Savage, left with a concussion. Perhaps they can just play without one and have a better chance of winning. Again, this was a pointless game, but now it has resulted in Houston having a worse mess than before at the most important position.
Tampa Bay 17 – Carolina 16
Carolina failed on a two-point conversion in the final seconds, which kept another meaningless game from having to go longer than it should have to. The win gives the Bucs a winning season and a nice reason to work hard in the off season. They sniffed success this year and we will see how badly they want more next year.
As for Carolina, they sniffed glue this year and played like it, which is why they look nothing like the team that lost just one regular season game last year.
This off-season will be a real test for Cam Newton. Another season like this and the Panthers will be thinking about their quarterback of the future much sooner than they ever thought they would have to.
Pittsburgh 27 – Cleveland 24
This game is why Cleveland is Cleveland and Pittsburgh is Pittsburgh. Cleveland forgets to play while the Steelers never stop playing. The Browns failed to win it in regulation because a sure fire pick six turned into a touch back when Pittsburgh hustled to punch out the football and sending it out of the end zone. Then Cleveland fumbled inside the five-yard line in the final minute of regulation sending the game into overtime. During overtime, Cleveland faced first and goal from the two only to come away with a field goal, which gave the ball back to the Steelers who proceeded to march to a winning touchdown. It's a wonder the Browns actually won a game last week.
Denver 24 – Oakland 6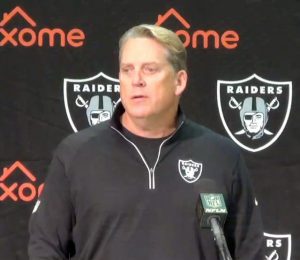 The Broncos made sure to send head coach Gary Kubiak out a winner while the Raiders made sure their post season is likely to be short lived without Derek Carr. Kubiak is retiring due to health reasons, which is a shame. He is a perfect fit for Denver and works well with his boss John Elway. He will be missed. Kubiak's retirement reminds us just how physically exhausting it is to be a head coach in the NFL while Carr's injury shows us how important it is to have a quality quarterback.
Still, this game mattered to the Raiders. Had they won, they would have had a first round bye and hosted a playoff game with an extra week to prepare Matt McGloin or Connor Cook, depending on McGloin's shoulder. As it is now, they are a wild card team without much of a shot at the Super Bowl this year.
Seattle 25 – San Francisco 23
By the time this article runs, there will be a lot of open office space at the 49ers headquarters. Both GM Trent Baalke and head coach Chip Kelly have been fired. This may satisfy fans who have seen Baalke destroy this team with his draft picks, inability to get along with a successful coach, his decision to replace him with a guy who had no business being a head coach, only to see him hire Kelly who was given nothing to work with.
When this team is not playing the Rams, they lose and since the NFL is not going to give them 16 games against their southern rival, it may be a long time before they ever beat a real team in a real game.
As for Seattle, this is not a Seahawk team that will scare too many teams from here on out. They are riddled with injuries and may well wish they never made the post season because nothing good is going to come of it.
New York Giants 19 – Washington Redskins 10
Washington still had a shot at the playoffs, but showed they are really just an average team for the time being. Maybe they up their game more next year and make the NFC East even more challenging, but for now, this will be a season they will look back on and wonder if they had just taken care of business one or two times they'd still be playing.
The Giants will need much more than 19 points a game if they are going to challenge opponents in the playoffs. If they can, with their stingy defense, they will be a tough out for any post-season team.
Arizona 44 – Los Angeles 6
As if having a horrible offense was not enough to contend with this off-season, now L.A.'s new coach can add a horrible defense to his fix it list. These Rams simply suck.
What should be worrisome to their fans is number one pick Jared Goff has not shown improvement since becoming the starting quarterback. Next year, he should be the automatic starter, which will give him more reps in practice, but without a running game, he's not long for the NFL.
Arizona will also be looking for major change this off-season. Will Bruce Arians return? Will they draft a new quarterback? Will they decide to play consistent football next year instead of the Jekyll and Hyde act they did this year?
Kansas City 37 – San Diego/Los Angeles 27
With the Chiefs win and Raider loss, KC wins the AFC West and with it a week off. With the loss, the Chargers can say, "Kiss my ass," to the city that has been their home since Kennedy was president. Maybe Mike McCoy said the same thing to Chargers brass on his way out the door.
Atlanta 38 – New Orleans 32
Atlanta wins the NFC South and a one week break before they begin their quest for the Super Bowl. The Saints will see some changes in the off-season. For starters, their head coach, Sean Peyton, seems to be a hot commodity although I am not sure why. Any team that wants him will have to part with draft picks and will be taking on a guy who has not been able to find a way to win for far too long even though he has had Drew Brees at quarterback. He should be perfect for the Rams. They don't have a coach, an offense, a defense, or special teams, but they do have fair weather fans.
Green Bay 31 – Detroit 24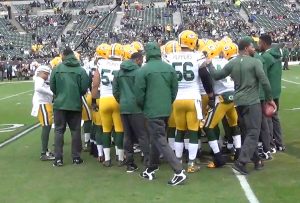 The only thing that would have made this game better was if the Redskins had won earlier making it a do or die game. Still, the game determined the NFC North title and made Aaron Rogers look pretty smart when he predicted the Pack would win its final six games.
Detroit still earns a wild card slot despite finishing the season with a three game losing streak. They've had a solid year, won more than their share of tight games, but over the last three weeks showed they are not quite ready to ascend to the NFC's top branches.
As for Mr. Rogers, he may have earned an NFL MVP award tossing 15 TD's and no interceptions over their win streak. He did what Cam Newton never attempted this year: he put his team on his back and carried them to the playoffs despite no one giving them a chance. Now, can they win four more and another Lombardi Trophy?
Wild Card Thoughts
Oakland vs. Houston
One of these teams has to find a quarterback who can lead their offense to enough points while relying on a defense to shut down their opponent. Houston may actually have the edge now at quarterback, but Oakland has the weapons and will want to prove they can win no matter who takes snaps. That's great if Matt McGloin is healthy, but if Connor Cook has to play, I wouldn't bet on Oakland. My guess is McGloin starts and Oakland wins a low scoring affair.
Detroit vs. Seattle
This is not the environment any team wants to play in, let alone a Lion squad on a three game losing streak. Pete Carroll and company will get their guys to play big and win before they go on the road and get their backsides handed to them. Seattle wins.
Miami vs. Pittsburgh
Everyone, including Miami, knows the Dolphins are not for real. Had they played in the AFC West, they would not be a 10-win team. Pittsburgh is locked and loaded and ready to make a deep playoff run. Their fans, the weather, and most of all their experience will prove to be too much for the Dolphins. Pittsburgh wins with ease.
New York Giants vs. Green Bay
It means nothing to me that Eli Manning is undefeated in the playoffs at Green Bay. This game is about timing and Green Bay is hot. Mike McCarthy and Aaron Rogers will make sure the Packers remain focused and win for the seventh straight week in what should be the best game of the weekend. The Packers win by less than seven.
Top photo: Aaron Rodgers is smiling after the Green Bay Packers "ran the table,"
winning the final six games of the regular season, fulfilling his prediction. (Claudia Gestro)

Jim is a life long resident of California and retired school teacher with 30 years in public education. Jim earned his BA in History from CSU Chico in 1981 and his MA in Education from Azusa Pacific University in 1994. He is also the author of Teaching The Teacher: Lessons Learned From Teaching. Jim considers himself an equal opportunity pain in the ass to any political party, group, or individual who looks to profit off of hypocrisy. When he is not pointing out the conflicting words and actions of our leaders, the NFL commissioner, or humans in general, he can be found riding his bike for hours on end while pondering his next article. Jim recently moved to Camarillo, CA after being convinced to join the witness protection program.