NFL Update: The Playoff Picture
Top photo of SoFi Stadium, site of Super Bowl LVI, by Claudia Gestro
We are about two-thirds the way through the NFL season if you count the playoffs. With just a month left in the regular season, there are 19 teams with records of .500 or better and conceivably in the hunt for the playoffs. However, realistically, who thinks any team playing .500 ball is going to get hot and win enough games to earn a postseason berth?
That said, let's examine each conference and see who is in and who is fooling themselves and think they are in?
AFC:  Heading for the Playoffs: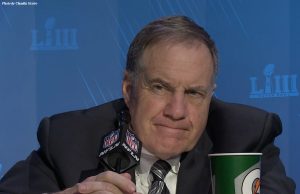 New England: The shocker of the year is the Patriots are red hot and looking to make a playoff run. Led by a rookie quarterback and stingy defense and coached by some guy named Belichick, this team has come alive. All that remains is to see if they can remain the team to beat or if come back down to earth over the next month.
Beating the Bills on the road leaves them two games up in their division. A late bye week gives them a chance to rest up. They have the best shot of earning home field advantage and another bye week. I'd say it has been a pretty good coaching job by a guy people say never would have won like he has without someone named Brady.
Baltimore: Here is an eight-win team that could easily be a four-win team if it were not for their ability to pull out tight games. Despite losing to Pittsburgh, they still lead their division and keep finding ways to respond to adversity, a skill needed to win playoff games. However, their current injury rate may result in the team that makes the postseason looking very different than the one that started out in September. Time will tell if it can win when it counts most.
Tennessee: Here is another team hit hard by injuries. The loss of Derek Henry has changed the team's identity and I question if it can win big games when they rely more on Ryan Tannehill. Unless this team can find a temporary bell cow to bring back the running game and keep their defense off the field, Tennessee's red-hot start looks to be heading for a flame out in the first round of the playoffs.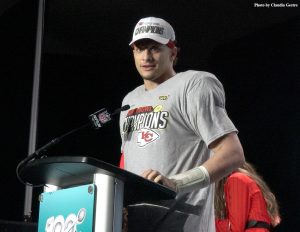 Kansas City: Here is a team that began poorly and has since found its identity and begun playing better football. They no longer run up 40 or more points a game and rely more on their defense. Patrick Mahomes is turning the ball over less and the team seems to have adjusted to being able to grind out wins instead of rolling over opponents. If they win out over the final month, they will probably have home field advantage for the postseason. If this happens, a return to the Super Bowl might not be so surprising as it appeared two months ago.
A Fighting Chance
Buffalo: This team has underperformed over the course of the season, and one must wonder why? That question can be shut down with a strong finish to their regular season. However, if their struggles and inconsistency continue, they could crash and burn and see their postseason dreams crushed. This is when great teams respond and rise to the challenge and troubled teams crack under the pressure. We are about to find out what sort of team Buffalo is. Losing at home to New England is not the way to the Super Bowl. The rest of the schedule is basically the start of their playoff run.
Cincinnati: Both the Bengals and Bills were two teams I had picked as serious Super Bowl challenges at the one-third mark. Like the Bills, the Bengals schedule and inconsistency may be their undoing. It's hard to get your mojo back when it has been lost and the Bengals will have a difficult time doing so with their division heavy finish to the regular season.
L.A. Chargers:  They are going to have to finish strong and hope either the Bills or Bengals are eaten alive by their finishing schedule. No team that sits 7-5 can lay claim to being consistent. Until the Chargers can play at a high level on offense, defense, and special teams, even if they make the playoffs, it's likely to be one and done. However, I still like them and think of all the teams at 7-5 or worse, they are most likely to straighten out their issues and be a threat in the postseason.
Indianapolis: They're two games behind the division leading Titans. However, given the Titans' struggle since the loss of Derek Henry, would it surprise anyone to see the Titans go on a tailspin, allowing the Colts to make up the difference and win the division? Even if this happens, I do not see this team posing a threat to any real Super Bowl quality team. The chances of the Colts winning three games on the road to get to the Super Bowl are about as likely as I grow a foot taller and get drafted into the NBA.
In Need of a Miracle:
I am going to clump these teams together mostly because I want to save space and time not looking for my shift key. Pittsburgh, Las Vegas, Denver, and Cleveland all need miracles to make the playoffs. Both the Steelers and Browns will be eliminated because of the cannibalization that will take place in the final weeks of their division. Neither team is about to go undefeated given their final schedule. Oh, wait, we also have the Raiders and Broncos in need of a miracle, and they play in the same division. If one of these four are going to get hot and sneak into the postseason, it will likely be Las Vegas. However, you must be an awfully high roller, high as in stoned out of your mind, to think this will happen. Save your money and bet on who becomes the next head coach in Vegas.
NFC: Heading for the Playoffs: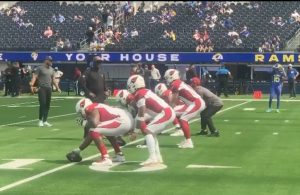 Arizona: This team has not folded under the weight of a great start and some serious injuries. They are a far more complete team than I first thought and certainly have earned their current spot at the top of the conference. All that remains is to see if they can finish strong and keep the top seed for the playoffs. They will want it rather than having to go on the road to Green Bay.
Green Bay: The only thing that will keep them from a long playoff run is if Aaron Rogers aggravates his injured toe by further sticking his foot into his mouth. Injuries to others will determine this team's postseason. The more they mount, the less likely they get to the Super Bowl and this team has gone all in this year because who knows where Not so Jolly Rogers decides to play in 2022?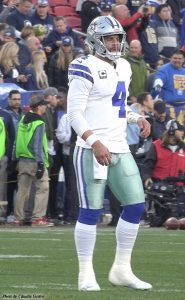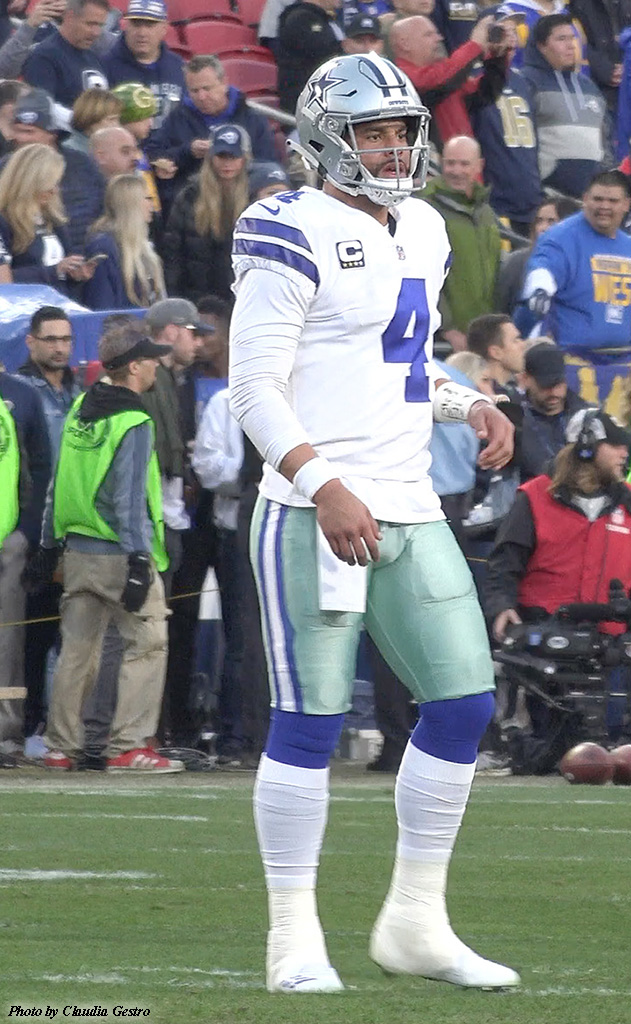 Tampa Bay: The team has been steady all season and if they remain healthy, they will be in good shape to defend their title. All that remains to be seen is whether the team parts ways with Antonio Brown. When he signed with them last year, head coach Bruce Arians said Brown had zero second chances. Now that he is suspended for faking his vaccination card, it remains to be seen if Arians does as he claims or caves into Tom Brady who wants him. Who am I kidding?  Brown will be welcomed back.
Dallas: At 8-4, it can be argued this team is better than any of the 8-4 teams in the AFC. Zeek Elliott might have a bum knee but his replacement, Tony Pollard, might already be better than the well-worn Elliott. The division is already in the bag and in another week or two, they can rest Elliott and get him ready for the postseason.
Los Angeles Rams: Another 8-4 team that might be better than any from the AFC. They are not likely to reel in the Cardinals for the division and they have yet to show they are a better team with the addition of OBJ (Odel Beckham, JR). Still, this is a team that can score in bunches and with Aaron Donald up front on defense, they can cause the best teams a lot of problems. Still, I think they will need home field advantage to do this, and it doesn't appear they will have it.
One Spot Left:
Seven other NFC teams sit between 6-6 and 5-7. None of them instill any sense of confidence they can get hot and be a postseason threat. As a result, I decided to get out my dart board and blindfold to select one from the bunch for the final playoff spot. Unfortunately, my aim was affected by my desire not to spill the beer I held in my left hand. Being that I am lazy, I chose to not take off the blind fold so I could see where I set down my beer. The result was one of my dogs having to be taken to the vet and me having to explain how a dart ended up in his backside.
Super Bowl Prediction: I feel I should include a prediction for the Super Bowl. As far as ratings go, which is what Roger Goodell cares most about, it would be hard to find a more compelling matchup than the Bucs and the Patriots. Tom vs. Bill. Fortunately, I don't care about what Roger wants and won't be swayed by public desire. I will pick who I think has the best shot.
However, just know I reserve the right to change my prediction right up to the kickoff of the 2022 season.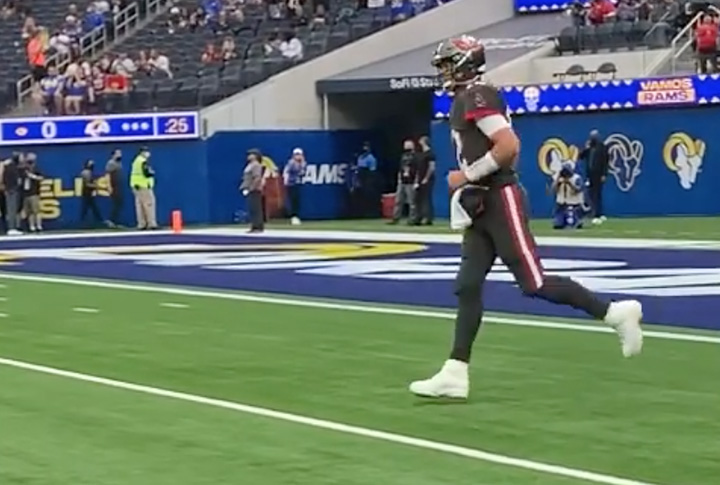 That said, I will select the Kansas City Chiefs in the AFC. They have been through enough struggles and adversity and seem to have worked out their issues. Plus, there is a good chance the Bills don't make the playoffs and they seem to be best suited to stop the Chiefs. K.C.'s experience should be enough to beat the Patriots in a close AFC title game.
As for the NFC, I would use my dart board again but can't afford another vet bill, so I will select Dallas. I see this team as the one most likely to get on a roll, much the way Tampa did last year. They won't be affected having to play any of the higher seeded teams on the road and they can already begin resting players given no one in their division is a threat to them and by having little chance of securing home field advantage.
Who wins?  Well, you will have to wait for my postseason prediction until at least the postseason.

Jim is a life long resident of California and retired school teacher with 30 years in public education. Jim earned his BA in History from CSU Chico in 1981 and his MA in Education from Azusa Pacific University in 1994. He is also the author of Teaching The Teacher: Lessons Learned From Teaching. Jim considers himself an equal opportunity pain in the ass to any political party, group, or individual who looks to profit off of hypocrisy. When he is not pointing out the conflicting words and actions of our leaders, the NFL commissioner, or humans in general, he can be found riding his bike for hours on end while pondering his next article. Jim recently moved to Camarillo, CA after being convinced to join the witness protection program.