NFL Week 10: Fires, gambles lost, and a point on losing yourself
Thousand Oaks: Lost among the back to back tragedies that hit Thousand Oaks this past week is that the community is the training home for the Los Angeles Rams. In a span of less than 24 hours, Thousand Oaks was devastated by the mass shooting at a college bar and then raging fires that destroyed countless homes, many where the residents left to pay their respects to the fallen Police Officer, Sergeant Ron Helus, only to return to an inferno.
The Rams canceled their planned Friday practice due to the fires. At times like this, playing a game for a living is not that important. What is important is rebuilding the spirit of the residents left spinning by a world turned upside down. Here is where professional teams have that ability to help lift a community. We have seen it countless times when tragedy strikes, and as much bad press as the NFL gets, they go over and beyond to help communities in their time of need.
How great would it be for Thousand Oaks to see the Rams dedicate their season to them and go on to a Super Bowl victory? Between now and the Super Bowl, I have no doubt the Rams will do their part to help make a positive difference for the lives affected by two terrible events. As a lifelong 49er fan, I will be pulling for this year's Rams.
A Gamble Lost:  The Dallas Cowboys were smart to release Dez Bryant. He was a high maintenance receiver whose best days were in the past. He lost more than a step, dropped too many passes, and his meltdowns were no longer worth putting up with.
Dez was vocal about how he would make the Cowboys regret their decision. Then he had the audacity to turn down one or two offers because he felt he was worth much more than offered. He waited for what finally seemed a perfect chance to say, "I told you so," when he signed a contract to play the rest of the season for the New Orleans Saints.
Looks like he rolled craps as his season lasted less than a week of practice and garnered him a torn Achilles tendon. Expect him to brag about how he will return better than ever. He won't. He will return slower than ever, less agile than ever, and without any suitors. Dez Bryant is now part of the scrap heap of former NFL players. I hope he saved his money.
A Bigger Gamble Lost: Tuesday, November 13this Le'Veon Bell's day to either eat some much needed crow or call it a season. A running back who thinks he deserves a starting Quarterback's paycheck needs to be checked for CTE. He is as delusional as he is talented.
Editor's Note: Bell chose to forfeit the rest of the season, leaving a paycheck of $14.5 million on the table.
While he has sat out this year, the Steelers struggled a bit at first, but have now come roaring back to life. In the process, they found that Bell's replacement, second year back James Conner, has shown he can do everything Bell can and he comes at a fraction of the price. His stats are nearly identical to Bell's lifetime average which means Pittsburgh can move on without their resident pain in the ass.
Bell's value has dropped about as fast as the stock market did in the fall of 2008. He will not be a Steeler next year and whoever he signs with will not come anywhere close to parting with the money Le'Veon thinks he is worth. If I am wrong, the team that signs him will regret it.
The Games: Not sure which one was the bigger shock in the early Sunday games, New England's stinker or the Bills Blow out win. At this point, the Patriots are not likely to reel in the Chiefs for the top seed in the AFC. However, with their terrible performance in Tennessee, they just opened the door for the Steelers. Pittsburgh is rolling which means New England cannot afford another game like last week or they may have to beat both Pittsburgh and Kansas City in road playoff games to get to the Super Bowl.
Matt Barkley is now the heir apparent in Buffalo, at least for another week, which happens to be a bye week. Any guy who can come in from quarterback purgatory and lead a team like the Bills to victory the way Barkley did deserves another week of employment. If he gets it, do''t be surprised if he breaks Bills fans hearts and turns in a Nathan Peterman like effort.
Cleveland wins again and in the process crushed any hopes of the Falcons seeing the post season. Considering Cleveland, Baltimore, and Cincinnati will be looking for new coaches next year, I would take the Browns job over the other two. There is enough talent there to build on and with the other three teams in the AFC North getting up there in age, Cleveland's youth is a plus. You can also add Atlanta to the list of NFL teams who will go head coach shopping in the off season.
The Saints proved they really did not need Dez Bryant. They just keep thundering along and now appear to be the hottest team in the league. First there was the Chiefs, then the Rams, and now the Saints sitting at the top of the NFL. It just shows how it really does not matter who is the hottest team until the final month of the season. They may be the best now, but things change in a hurry in the NFL.
The Chicago Bears continue to take care of business. They will need to find more offense to go far in the playoffs because they have shown so far their D is not quite enough to shut down the top offenses. Still, their fans have to be happy with the team's direction.
After a bad loss the week before, the Redskins responded with a nice win. It helps when you get to lick your wounds against a directionless team like Tampa Bay. As long as Washington controls their own destiny, they can stick with their formula of winning games; a stingy defense, ground and pound with Adrian Petersen, and safe throws for Alex Smith. Winning does not have to be pretty.
About the only thing I can say about the Colts beating the Jaguars is it was not even an upset win. At the start of the season, this game looked to be a cake walk for Jacksonville. However, since then, Indy has steadily improved and has a bright future while Jacksonville will be DOA when the post season comes around. I see yet another coaching vacancy for next year.
Andrew Luck has made me look like a fool for suggesting he be traded. Okay, Indy should keep him. However, deal his back up, Jacoby Brisket, for a nice haul of draft picks.
The later games went about as expected. The Packers got what they needed, a victory, and have a pretty favorable schedule ahead of them. They may need to win them all to get to the playoffs and save Mike McCarthy's job. They are a frustrating team this year. Instead of being in control of their division, a few bad breaks has them chasing the Bears and Vikings. Their deepest wounds have been self-inflicted.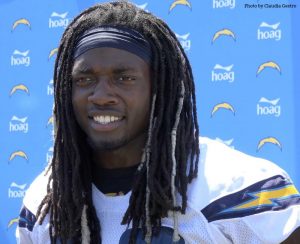 The Chargers got the next best thing to a bye week in a game against the Raiders. Their L.A. counterparts, the Rams, got what they expected, another knock down, no holds barred fight with the Seahawks. Both Los Angeles teams are another step closer to the postseason while Seattle can start planning for next year. I wonder if Pete Carroll has an eye on the soon to be vacant job opening at USC? God knows, they need him.
In the Sunday night game, Dallas showed they still have a little fight left in them as they beat the defending Super Bowl Champs, Philadelphia. A few things come to mind from this game. First, only one team is going to emerge from this division for a spot in the post season. With a two game lead, that team should be the Redskins, but it would not be a shock if they collapsed.
However, does anyone think either the Cowboys or Eagles are going to win six of their next seven games? I am not sure either can win five more to claim their division. All of this leads me to my next thought.
Realignment: Each year, the NFL has one or two very weak divisions in each conference and just as many incredibly strong divisions. In the name of balance, I would prefer to do away with all of the divisions and lump teams into their two conferences. Each team would play the other fifteen teams in their conference once and be assigned one team from the other conference as their 16thopponent.
Now all that remains is seeding the top six or top eight teams in each conference for the playoffs. Teams get one shot at an opponent with the winner gaining the upper hand in head-to-head results in case of a tie at the end of the season. Seriously, does anyone really want to see the San Francisco 49ers play the Arizona Cardinals twice when they are as bad as they currently are?
Song Dedication: I have to dedicate this week's song to my wonderful plan for realignment. Imagine the urgency each game has when teams know they only get one shot at an opponent, one opportunity to knock them down a rung, one time in which they do not want to blow it. Thanks Eminem for this week's song.
••• •••• ••••• •••• ••••
Update: For a Monday Night Football game, the most interesting — and probably most important — topic of conversation was the Camp Fire, which was (and is) burning a couple hundred miles north of Levi Stadium. A game played by adults was a minor event considering what has transpired over the past six days: 42 confirmed dead and hundreds still missing. Not to mention the thousands of structures, including homes, lost in the fire.
Still, it must have been nice for Niner fans to see they have another quarterback who could have a future in the NFL — Nick Mullens. From the practice squad to starting two games, the first a win and the second a loss.
Giants QB Eli Manning took Mullens and his team  to school on how to close out a game. Manning and OBJ — Odell Beckham, Jr. — connected for two touchdowns, but it was Sterling Shepard who caught the third Eli Manning TD toss that finally won the game.
Next Monday's game will be live from the L.A. Coliseum, featuring the two 9-1 teams in the NFL: the Kansas City Chiefs and the Los Angeles Rams. One team is going to drop in the NFL power rankings and the other is going to drop. Which is which is anybody's guess, but with the injuries to the Los Angeles secondary, the Chiefs have a slight edge. Ever so slight.
This game was to be played in Mexico City at the Estadio Azteca, but after inspection of the field the players threatened to sit out the game if it was played on the overly worn surface. Apparently the game is dangerous enough without having to play on crappy grass and patches of dirt.
Top photo by Claudia Gestro

Jim is a life long resident of California and retired school teacher with 30 years in public education. Jim earned his BA in History from CSU Chico in 1981 and his MA in Education from Azusa Pacific University in 1994. He is also the author of Teaching The Teacher: Lessons Learned From Teaching. Jim considers himself an equal opportunity pain in the ass to any political party, group, or individual who looks to profit off of hypocrisy. When he is not pointing out the conflicting words and actions of our leaders, the NFL commissioner, or humans in general, he can be found riding his bike for hours on end while pondering his next article. Jim recently moved to Camarillo, CA after being convinced to join the witness protection program.