NFL Week 14: Say goodbye to the good guy
Tennessee Titan running back, Derrick Henry ran for 99 yards on Thursday night … on one play. He'd still be running if the Jacksonville Jaguars were Keystone cops chasing him because apparently they got a memo from the league office that says tackling is no longer allowed in the NFL.
What Henry did was pretty impressive, but it is the end result of why the league needs to do away with Thursday night games this late in the season. Jacksonville had nothing to play for so why bother tackling? If Henry wants to run 99 yards, let him. Derrick Henry is not worth pulling a hammy on when your season ended a long time ago.
With that in mind, if you have lost the will to live because of holiday traffic, your neighbor's obnoxious Christmas decorations, or because you realize another year is ending and you are still stuck in your dead end job, feel free not to read this week's article just like Jacksonville feels free not to play defense on national television.
First Down: It was pretty much assumed Mike McCarthy was a dead man walking for the last month, so when his firing came before the season ended, it should not have been the shock. It's hard to believe in the entire history of the Green Bay Packers, this was the first time they fired a head coach during the season.
It was the right time for all parties. Green Bay gets a jump on the soon to be 25 to 35 percent of the teams that will go shopping for a new coach while McCarthy gets to start preparing for the interview process that awaits him. He is well respected as a coach and all parties, including his former players, say this was just a business decision.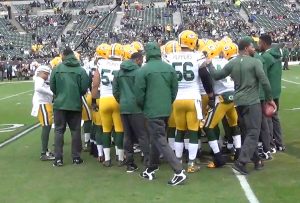 Why would a coach want to work in Green Bay? Look at it this way: McCarthy gets fired a couple of hours after a terrible loss to the lowly Arizona Cardinals and is then invited back twice by the people who fired him to say good bye. On Tuesday, he was asked to come in and say good bye to his coaching staff and the next day he received a standing ovation from the 53 players he was coaching just a few days earlier as he bid farewell.
Mike McCarthy can coach and will be a great fit anywhere there is an organization who understands what it takes to lead a team of professional players today. Don't be surprised if you see him in the NFL next year.
Second Down: Hind sight is always 20/20 which is why looking like an expert is easier than it seems. Case in point; the Washington Redskins. In the off season, they traded for Alex Smith after it became apparent they were unwilling to sign Kirk Cousins to the type of money he sought. Smith was doing just fine leading the Redskins to the top of the NFC East until breaking two bones in his leg and has since seen his season end.
Washington decided to keep Colt McCoy as their backup quarterback when they signed Smith. He came at a cheap price, was never going to cause a controversy by demanding more playing time, and was considered serviceable enough to fill in for a game or two if needed. However, when he was tasked with the job of replacing Smith down the home stretch of the season, he also suffered a broken leg and was lost for the year.
Much has been written by others that the Redskins should have signed Colin Kaepernick. Is he a better quarterback than McCoy? Yes. Is he far better than their current guy, Mark Sanchez? Absolutely. Would they still be in first place had they signed him before the start of the season? The answer is there is no way of knowing.
First, signing Kaepernick would have meant not signing Alex Smith if for any other reason than the money was not there for both. Second, the two are very different types of players and this is where you run into a problem. Jay Gruden, the Redskins head coach, has a specific system he prefers running for his offense. Alex Smith, while not the strongest of arms, is better suited at running Gruden's system than Colin Kaepernick.
Signing Kaepernick would mean either living with a quarterback who is not well suited for your offense, or running a different offense all together. A different offense requires ten other players who may also need a different skill set. Gruden chose to keep his system and find quarterbacks better suited to run it than to invest fully in a guy like Kaepernick.
Another thing to consider is would Kaepernick sign to play for the Redskins, even if he was offered the big bucks? Let's face it, it's not like he and Redskins owner Dan Snyder see eye to eye on social issues. An owner who refuses to bow to public pressure over the offensive nature of his team's name is most likely not high on the list of teams Kaepernick would consider playing for.
Third Down: Week 14 saw the Falcons play the Packers, the Jets play the Bills, and the Lions play the Cardinals in meaningless games. None of those teams have a shot at the postseason and for many players who were required to show up and play in one of them, their only concern was to not get injured. The games were not much more than exhibitions.
Going into last week's games, a quarter of the season was still left and there were already a dozen teams with no shot at the playoffs. Another half dozen were struggling at .500. When nearly two-thirds of the teams have no postseason hope or at best a quick, and likely humiliating, exit from the wildcard round, the league has a hard time selling parity or a longer season.
I get the reason why some in the league would like to see the playoffs expanded. More teams in means more playoff revenue. Count me out on this one. I'd rather see the Rams and Saint's square off in a best of three match up than to see a bunch of 8 and 8 teams taking up space. If you want a quality post season, give fans quality teams. Otherwise, mediocre teams in the postseason just waters down the regular season that much more.
Fourth Down: Kyler Murray won this year's Heisman Trophy Award and guess what? It makes no difference as far as his NFL status. College awards mean nothing in the eyes of NFL scouts who see players only as their skill set projects in the NFL. This is not a knock on Murray, but the NFL cares more about what they see you doing for them and less about what you did in college.
In Murray's case, they see a player who plays the most important position on the team who also happens to be a great baseball talent and is signed by the Oakland Athletics. Until recently, he has stated after this season ends, he plans to turn his attention to baseball full time. Now, there is talk he might want to continue and play both sports.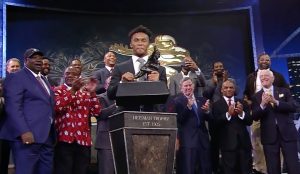 No NFL team will consider using a high draft pick on Murray unless he walks away from baseball. Deion Sanders could play both sports because he was a cornerback who relied on his speed and quickness to play man to man coverage. Bo Jackson was able to because he was a running back who just needed to know which direction a run was designed to go.
A quarterback in the NFL has to be a full time player because of all that falls in his lap. He has to know the offense as well as the coaching staff, make changes at the line of scrimmage, and be the leader of the team. You cannot accomplish these things as a part time player.
I am sure Murray will be welcomed back at Oklahoma next year if he wants to continue with football. However, until he walks away from baseball, the NFL will not have an interest in him as nothing more than a late round pick with the idea he may never play a down in the league.
Over Time: Sunday's results were not too kind to AFC teams looking to secure a playoff spot. Let's take a look at the results.
Tennessee 30 Jacksonville 9: Tennessee remains alive thanks in large part to playing an opponent who has been taken off of life support a long time ago.
New York Giants 40 Washington Redskins 16: Am I the only one who gets pleasure seeing the Giants score 40 points while Odell Beckham sat out with an injury? The guy is never satisfied with the offense and then it ends the Redskins season with a thrashing.
New York Jets 27 Buffalo 23: Two teams whose season went nowhere this year played a close game. What I want to know is when will they ever play a late season game that matters?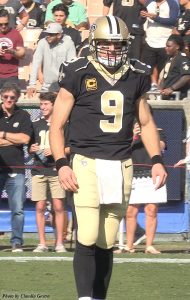 New Orleans 28 Tampa Bay 14: One way for the Bucs to look at this loss is they are only half as good as New Orleans based on the final score. Another way is this time next year they won't be any better.
Miami 34 New England 33: How does a team practice stopping a play like Miami used to beat New England? My guess is it involves tackling, something New England failed miserably at. Fortunately, the loss did nothing in terms of where they stand since Houston and Pittsburgh also lost. However, the Dolphins are still thinking playoffs which is unusual at this time of year.
Indianapolis 24 Houston 21: The Colts refuse to give up on their season and managed to be the first team in the league to beat Houston since week three. Can they win out and grab a wildcard spot? Has Houston's bubble burst?
Cleveland 26 Carolina 20: The Panthers have been put to bed for winter while the Browns show they are a team with a bright future. The only question I have for Cleveland is how much longer do they plan to stick with those horrific looking uniforms? No matter how good that team becomes, their jerseys won't sell as long as they look like they currently do.
Green Bay 34 Atlanta 20: This was just another game that meant nothing between two teams who face a lot of difficult decisions this off season if they want to be taken seriously next year.
Kansas City 27 Baltimore 24 OT: This game was not nearly as important to the Chiefs as it was for the Ravens and yet they showed up to play for keeps. This is a good sign for Andy Reid's bunch since they know as long as they keep winning, they play at Arrowhead Stadium this post season.
San Francisco 20 Denver 14: Denver's off season has officially started after losing to San Francisco, whose off season began the moment they lost Jimmy G. If losing to Arizona was enough to get Mike McCarthy fired, then losing ton San Francisco, a team so bad they couldn't beat Arizona this year, should be enough to cost Vance Joseph his job.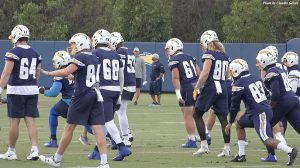 LA Chargers 26 Cincinnati 21:The only two legit AFC teams unfortunately are in the same division. The Chargers win keeps them in striking distance of KC. It's a shame one of those two teams will have to be a wild card.  As for the Bengals, they have supplanted Cleveland as Ohio's worst football team.
Oakland 24 Pittsburgh 21: In case you missed the news, Pittsburgh is in free fall mode with this loss. They're just lucky the Ravens lost. The AFC looks more and more like a disaster as the season nears an end. Hard to believe the Steelers are a first place team.
Detroit 17 Arizona 3: This game was the stink fest of the week. They had plenty of competition, but like any pair of crappy teams, they managed to prove why they are as bad as they are.
Dallas 29 Philadelphia 23 OT: This should should officially be the nail in the coffin for Philly. Dallas has their division pretty much locked up. Not even Jason Garrett can blow it, but I wouldn't be surprised if he tries.
Chicago 15 LA Rams 6: Yes, that was the final score and not what the scoreboard read after one quarter. If anything, the Rams showed why getting off to a fast start to the season matters. You do not want to have to win playoff games on the road. Unfortunately for them, they may now have to if they face New Orleans, thanks to this loss. Can you imagine what it might be like for any high powered offensive team to face Da Bears next month? Brrrrrrrrrrrrr.
Song Dedication: Since both the Giants and Jets won this past week, I thought we should dedicate a song just for them. After all, it may be a while before they both win again on the same day.
••• •••• ••••• •••• ••••
MNF UPDATE: The Minnesota Vikings and Seattle Seahawks are two teams clawing their ways into the playoffs. Unlike the Vikings, who have a slim — very slim — chance of winning their division, the Seahawks have no chance since the Rams clinched.
With the win, Seattle puts itself in a wild card game and the loss puts Minnesota at 6-6 and closer to being eliminated from the postseason.
There are three teams that could take their spot away, but that list includes Carolina, Washington, and Philadelphia. The Vikings should fear the Panthers, who have a better QB.
Top photo is a YouTube screenshot of Mike McCarthy during his final post-game press conference

Jim is a life long resident of California and retired school teacher with 30 years in public education. Jim earned his BA in History from CSU Chico in 1981 and his MA in Education from Azusa Pacific University in 1994. He is also the author of Teaching The Teacher: Lessons Learned From Teaching. Jim considers himself an equal opportunity pain in the ass to any political party, group, or individual who looks to profit off of hypocrisy. When he is not pointing out the conflicting words and actions of our leaders, the NFL commissioner, or humans in general, he can be found riding his bike for hours on end while pondering his next article. Jim recently moved to Camarillo, CA after being convinced to join the witness protection program.