Nonprofit Leader La Toyia Conway Hampton is Blazing New Trails and Inspiring Others in Los Angeles County and Beyond
October is National Domestic Violence Awareness Month and one local advocate is keeping the flames burning all month long.
La Toyia Conway Hampton is a purpose-driven visionary, businesswoman, author, mother, wife, community leader and transformational coach who sits at the helm of Two-Lifestyles, Inc., based in Palmdale.
As a resilient survivor of domestic violence Hampton has demonstrated great faith, persistence, strength, and strategy. Hampton has managed women's outreach empowerment programs and been a pioneer behind the domestic violence awareness movement in Los Angeles County. Hampton's personal experience as an overcomer fuels her ambitions and has led to healing for countless individuals.
Coach Hampton has over 23 years of supporting women and girls to push past personal barriers, limiting beliefs and showing them ways to embrace self love. During her career, Hampton has facilitated classes, organized events, counseled women and watched their positive transformations. She has been featured on television throughout Southern California, highlighted and featured in the press, and served as an expert on numerous panels.
Hampton created and runs a 16-week girls academy each quarter from her agency. The "SheRose Academy" is the brainchild of Hampton that teaches young girls, ages 12-17, about etiquette and career development, inner beauty, identifying purpose and communication, life skills and enrichment activities, as well as community outreach activities. The visionary leader has successfully graduated more than 500 girls through her outreach programs.
Hampton took some time out of her busy schedule to speak with veteran Los Angeles based journalist Germany Kent to discuss her upcoming symposium, philosophies on service, making a difference, and her ever-evolving leadership platform to reach and teach survivors.
"I am a Survivor of Domestic Violence and have a passion for sharing my story with hopes to help other women," said Hampton.  "I enjoy speaking, inspiring and motivating women whenever and wherever I am called."
Hampton is currently working on her 10th Annual Symposium "The She Experience", a national platform designed to inform, inspire, and enlighten women. The virtual experience is set for October 21-23.
"Come join us as we save lives through transformation and healing," said Hampton. "It's your time."
The symposium is going to be a 3-day interactive experience led by Coach Hampton. It's designed to help women push past the trauma that's preventing them from being the best version of themselves. "The symposium will consist of speakers from around the country and other trailblazing women that are making major moves in their lives," said Hampton.
"Attendees can expect to experience personal advancements, strategies for healing, as well as sisterhood and accountability," said Hampton. "Some women will share their experiences, strength and hope in support of solidifying all those who could hear her voice," Hampton explained.
At her Palmdale clinic, Hampton turns away no one. "Our vision is to engage, encourage, educate, and empower our families and communities that are affected by violence," Hampton said.
"Two-Lifestyles, Inc. Women Empowerment Program is here to provide supportive services, intervention and prevention for women and girls in need. We provide other supportive service for our male allies at a different location," said Hampton.
"We are partnering to be the change we wish to see," Hampton pointed out.
The ambitious businesswoman is determined to leave a legacy. "Two-Lifestyles, Inc. has worked for more than 20 years to help families who are victims of domestic violence and sexual assault move through their immediate crisis to end the cycle of violence in their lives through self-empowerment and self-sufficiency," said Hampton.
For her efforts and leadership, Hampton has been recognized in the California Legislature and Senate. She has also received numerous awards from local agencies and nonprofits for the powerful restoration and transformative work that she does in Los Angeles County and beyond.
"I absolutely love helping women and have dedicated my life to being of service."
To learn more about "The She Experience" 10th Annual Symposium visit https://symposium.twolifestyles.org
For more information visit www.twolifestyles.com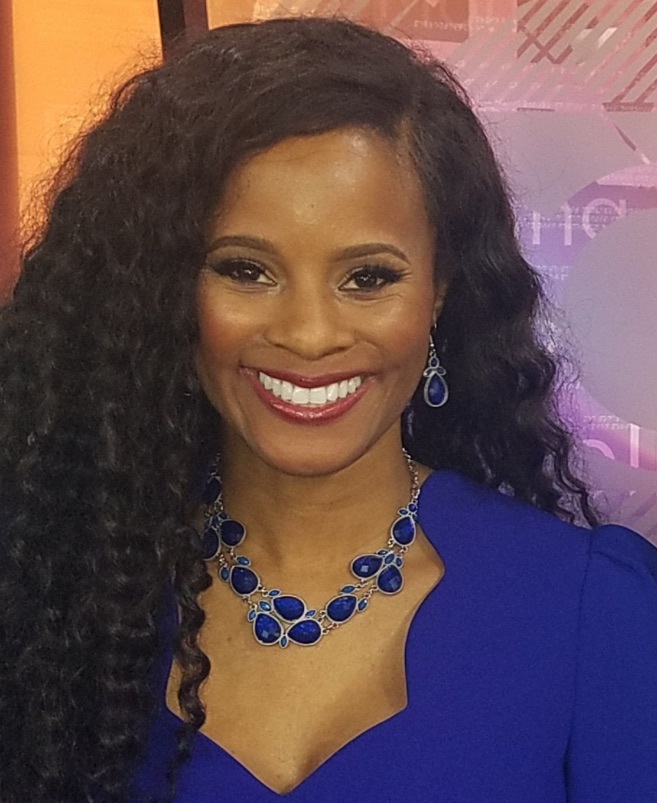 Germany Kent is a nationally syndicated journalist. The award-winning former FOX News anchor, media personality, entrepreneur, and content creator writes for various digital platforms. Kent's work has been featured in Forbes, Inc., Fast Company, Parade, Yahoo, HuffPost, MSN, Cosmopolitan, and countless other national media outlets.