Packer Fan? Not In These NFL Playoffs
Top photo of Aaron Rodgers by Claudia Gestro
For a while I didn't think there was any reason to write more about the NFL Playoffs. What the heck, I'm a Green Bay Packers fan through and through. No matter what, so there didn't seem to be much for me to discuss.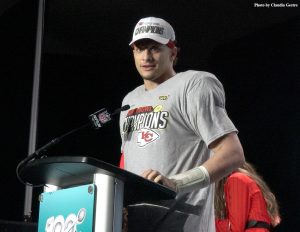 The Cincinnati Bengals are going to head into Nashville and get beaten by the Tennessee Titans, the Buffalo Bill are going to head into Kansas City and … maybe they beat the Chiefs, but most likely the Chiefs win. The Los Angeles Rams are going to go into Raymond James Stadium — yes Odell Beckham, Jr, it is Raymond James Stadium (Listen to his Friday press conference) — The Rams go to Tampa and beat the Tampa Bay Buccaneers (Yeah, I'm picking the Rams in this one) and the San Francisco 49ers will go into the Frozen Tundra, Lambeau Field, and get whipped, positively spanked, by the Green Bay Packers.
Let's be real. I have absolutely no objectivity when it comes to the NFL Playoffs and MY Green Bay Packers are not only in it, but the top seed and all NFC roads go through Green Bay — if the Packers win their first game. Which seems likely, probably inevitable, since the Green Bay offense is far, far superior to the San Francisco defense and the opportunistic 49ers offense will not be able to score enough points to keep up with, let alone best, the Aaron Rodgers-led offense.
The Packers defense could have their outstanding cornerback Jaire Alexander back today, which makes their secondary scary good. Otherwise they are just very good without Alexander, as we saw in their 37-10 victory over the Minnesota Vikings.
The question many of us had was: How did they lose 37-30 to the Detroit Lions? The Lions were beating the Packers when Aaron Rodgers was in the game so we can't blame it on the second string QB entirely. Offensive trickery by Detroit, led by Jared Goff, was a key reason the Lions won the final game of the season. That Tom Kennedy pass to Kalif Raymond was a difference-making score. D'Andre Swift's 14-yard touchdown run gave Detroit the lead and then the 27-yard field goal by Riley Patterson sealed it.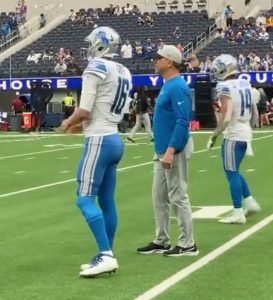 Jared Goff and the Detroit Lions needed to end their season on a high note and they did. Bully for them. It's my firm belief Goff is a better QB than most people give him credit for and it's also my belief the Lions will look to build an offense around him — and even as soon as next season they will challenge the Packers for divisional superiority.
You read it here first. And I'm the kind of Packer fan everyone else loves to hate. I referred to Aaron Rodgers as Saint Aaron Rodgers on Facebook. How obnoxious is that? Some of my football-loving friends laugh at my respect for Goff, but let's remember, he led the Rams to the Super Bowl. Of course Aaron Donald and the Rams defense had a lot to do with that as well.
No need to rehash what happened in Super Bowl LIII. The Rams defense did a great job holding Tom Brady's New England offense to just 13 points. Unfortunately, the Rams offense could only score one lousy field goal, three lousy points. The most versatile and creative offensive attack in the NFL that season could only manage to score three points.
Well, I guess I did rehash it, but still, people want to blame Jared Goff and I can see that, to some extent. Johnny Hekker had to punt nine times for the Rams. That can't be good. But really, most of the blame rests on the shoulders of the coaching staff, starting with their head coach, Sean McVay.
At any rate, that same head coach, with a new quarterback and his top wide receiver, Cooper Kupp, playing — Kupp was injured in 2019 and didn't play in SB53 — Along with a high powered defense featuring Aaron Donald, Jalen Ramsey, Leonard Floyd, Greg Gaines, Von Miller and now the very talented Eric Weddle, it's my very strong suspicion the Los Angeles Rams are going to upset the Tampa Bay Buccaneers. I've often said it's a bad idea to bet against the G.O.A.T., but this time it just looks logical. Although, let's be honest, the oddsmakers, the football handicappers, are saying the Bucs have a 65.8% chance of winning this game. Tampa Bay is a 2.5 point favorite.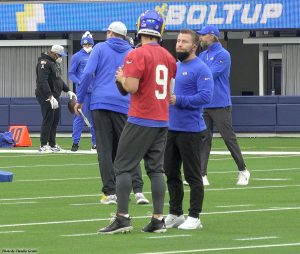 There are a few handicappers who say the Rams can not only beat the spread, which they have done 8 out of 9 times this season, they can win this game.  Los Angeles has beaten the Buccaneers the past eight times the teams have played each other. So I'm thinking I should fly to Las Vegas right now and bet a ton of money on Los Angeles. But I won't.
The Rams are going to beat the Buccaneers — and expect Odell Beckham, Jr. to have the best game of his career.
The most competitive game this weekend is the Buffalo Bills vs. the Kansas City Chiefs. Buffalo is a slight favorite, but Patrick Mahomes in Arrowhead Stadium … good luck Buffalo.
Now, as of early this morning, I have changed my mind about the Green Bay Packers. I would like to see the 49ers beat Green Bay, but that isn't likely, not even a little. So my hope rests on the Rams defeating the Buccaneers and then going to Lambeau Field and spanking the Packers in the NFC title game. That would be sweet.
"Why," you ask? The anti-vaxxer quarterback of the Green Bay Packers, Aaron Rodgers, has opened his mouth — again — about being an anti-vaxxer and, seriously, slammed the CDC. In a lengthy interview with ESPN's Kevin Van Valkenburg, Rodgers talked about a lot of things, including his time on the Peyton and Eli Manning Monday Night broadcast. But then he spoke about his anti-vax views, saying, "When the president of the United States says, 'This is a pandemic of the unvaccinated,' it's because him and his constituents, which, I don't know how there are any if you watch any of his attempts at public speaking, but I guess he got 81 million votes, but when you say stuff like that, and then you have the CDC, which, how do you even trust them, but then they come out and talk about 75% of the COVID deaths have at least four comorbidities. And you still have this fake White House set saying that this is the pandemic of the unvaccinated, that's not helping the conversation."
Sorry Aaron, you are wrong about the coronavirus vaccines and obviously wrong about Joe Biden's popularity. Although, to be honest Biden's poll numbers are very low.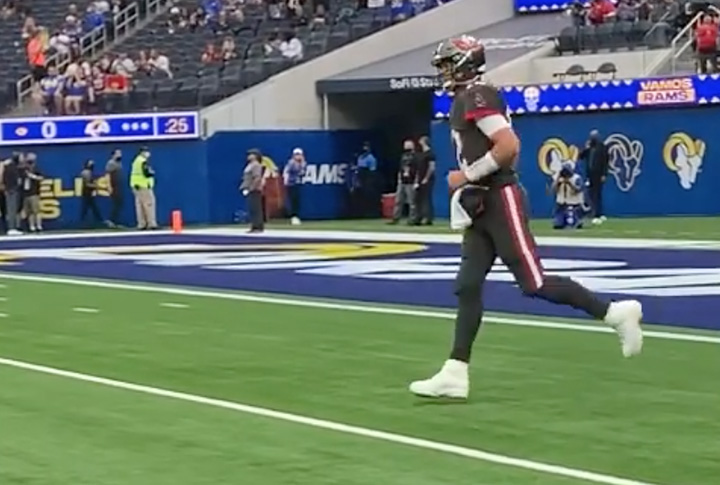 The truth is, Aaron Rodgers is spreading anti-vax B.S. and conspiracy theories, many of which, or at least some of which, he got from his "good friend" Joe Rogan, the nut bar podcaster. Rodgers puts more faith in this nut bar podcaster than the Centers for Disease Control. How insane is that? The CDC, which certainly isn't perfect, has people that have put decades of their lives into studying diseases and medicines, but Aaron Rodgers puts more trust in Joe Rogan who has … oh, studied the internet for the latest conspiracy theories.
Based on that I can't sit here and hope this anti-vaxxer wins anything. I cannot be supportive. Aaron Rogers is free to be who he wants and he's free to say whatever he likes, based on whatever misinformation he chooses to pish. I, and many others have the freedom to choose not to root for him or his team, in the NFL Playoffs.
Can I be a Packer fan and not agree with or support Aaron Rodgers? Yeah. But I don't want to support someone who spreads deadly misinformation. The Packers are the leading contenders to win Super Bowl LVI, with the Kansas City Chiefs being #2. So today I would like to see the Rams win in Tampa Bay, then beat the Packers in Green Bay and then win the Big Game. Despite my disappointments with the Rams, many of which — all of which — start with their general manager, Les Snead, and head coach Sean McVay, I would love to see them win another Super Bowl, especially for Matthew Stafford who stuck it out in Detroit for so many years, and Odell Beckham, Jr. who was drafted by the New York Giants and then went to the Cleveland Browns and then to the Rams.
There are a lot of good guys on the Rams who I would like to see win a Super Bowl. But teams don't deserve to win until they actually put in the work and win it. That includes the Green Bay Packers.
One of the biggest issues is their arrogance, especially from their super star quarterback. What can I say? I've been a very arrogant Packer fan. Maybe I still am, to some extent, but this arrogance is setting the Packers up for a big fall. The simple fact is, I'm just offended by Rodgers' comments. So I would like to see the Packers lose.
At this point I'm now rooting for the Los Angeles Rams.

Tim Forkes started as a writer on a small alternative newspaper in Milwaukee called the Crazy Shepherd. Writing about entertainment, he had the opportunity to speak with many people in show business, from the very famous to the people struggling to find an audience. In 1992 Tim moved to San Diego, CA and pursued other interests, but remained a freelance writer. Upon arrival in Southern California he was struck by how the elected government officials and business were so intertwined, far more so than he had witnessed in Wisconsin. His interest in entertainment began to wane and the business of politics took its place. He had always been interested in politics, his mother had been a Democratic Party official in Milwaukee, WI, so he sat down to dinner with many of Wisconsin's greatest political names of the 20th Century: William Proxmire and Clem Zablocki chief among them. As a Marine Corps veteran, Tim has a great interest in veteran affairs, primarily as they relate to the men and women serving and their families. As far as Tim is concerned, the military-industrial complex has enough support. How the men and women who serve are treated is reprehensible, while in the military and especially once they become veterans. Tim would like to help change that.