NFL Playoffs Round 2: Who Goes to the Conference Championships?
Top photos by Claudia Gestro
With the opening round of the playoffs behind us, round two has a quadrant of excellent matchups. However, before looking at those games, let's recap the first round and offer up a few thoughts.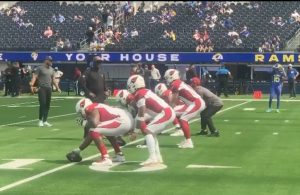 Round One: Somehow, I was correct on five of the six games although my margins of victory were off. There were more blowouts than the NFL wanted, and it makes me wonder just how many teams need to be in the postseason.
The Cardinals record was worthy of a playoff bid, but when you dig deeper into their season, they were in a full tailspin by the time they arrived. The mark of all Kliff Kingsbury teams is they wilt over the second half of the year and this team was no different. It begs the question; would that team be better off with a different coach? If the Raiders fire Rich Bisaccia, he'd be a great fit in Arizona because he would be inclined to keep the pieces in place to continue their approach on offense and defense while bringing the focus the team lacks.
The Cowboys were the only team that kept me from a perfect first round record. It serves me right for betting against my favorite team. I really thought the Cowboys would show up to play, but they decided to skip the first three quarters and then mismanaged the finish. Mike McCarthy must take a lot of the blame for botching the end and until he receives a vote of confidence from Jerry Jones, you have to wonder if the team will move on to either Dan Quinn or Kellen Moore next year.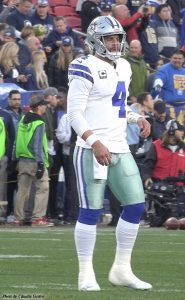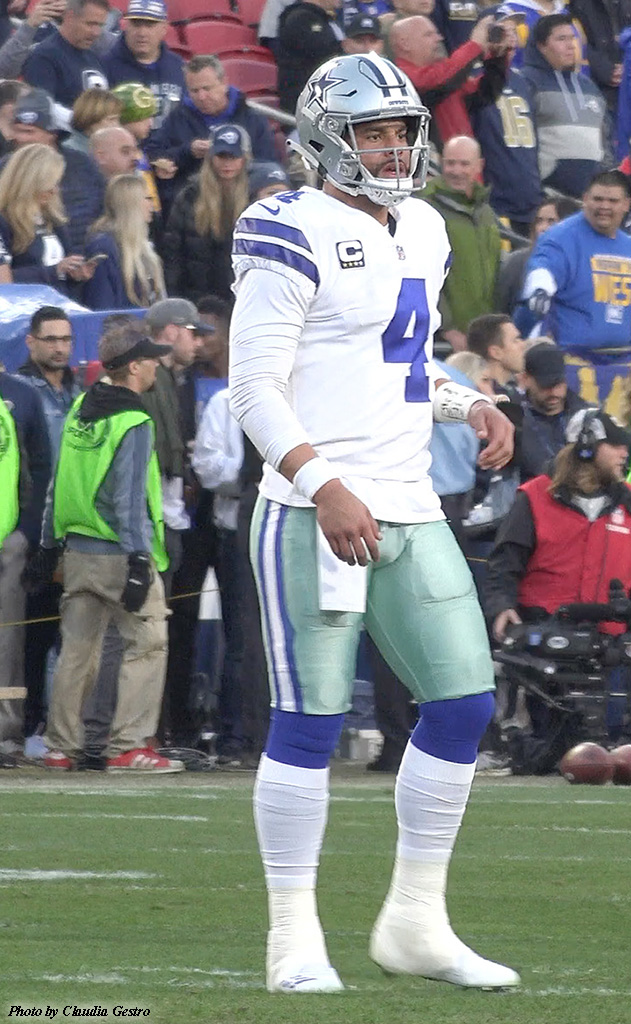 Las Vegas can complain all they want about the officiating in their loss, but for the moment players are more concerned about what lies ahead for the team. With the firing of general manager Mike Mayock, it is assumed the team will also fire Rich Bisaccia despite how well he held them together after a tumultuous season. GM's want to hitch their future to a coach of their choice so unless Mark Davis hires someone who wants to make a head coach instead of interim coach out of Bisaccia, you can assume there will be a reset in Vegas.
Pittsburgh is in for some lean times, at least on paper. If Mike Tomlin returns, expect him to find a way to keep them in the thick of their division race. However, if he skips town for the Raiders job, which some believe will happen, a total rebuild will see them struggle for a while. Otherwise, look for the team to sign someone like Jimmy Garoppolo or Marcus Mariota as a bridge while they seek their next long term signal caller.
Philadelphia is another matter. I can't figure out if they are a team on the rise or were just fortunate to make the playoffs. They are a true tweener team, one that might surprise and win ten or more games next year or disappoint and fall to a six or seven win season next year. The league is filled with teams like this. A few plays here or there in tight games is what makes the difference in how their season is perceived. They may shop for an upgrade at quarterback, but do not expect a big improvement next year.
Finally, New England. Simply put, they stunk last week. Their biggest issue going into next season is seeing if they get more growth from quarterback Mac Jones. He clearly was the best of this year's rookie class. However, until he shows he can handle the pressure of playing from behind, it is too soon to anoint him their quarterback for the next ten years. Otherwise, it will be more of the same from Belichick when it comes to finding guys who fit into specific roles and recreating the team. He will never let the Pats stand pat.
This Weekend:
Cincinnati vs. Tennessee: Who would have thought at the mid-season mark these two teams would offer up the most difficult game to pick? Both teams looked to be trending downward but managed to get back to their winning ways. Both teams were also helped by other teams in their division struggling late in the year.
Tennessee is at home and rested. What no one knows, including the Titans, is how big a role Derrick Henry will play if he returns. My guess is, if he returns, he will shock people with how well he can play. However, if he can't contribute much, the Titans have learned how to not rely on him and will be fine.
That said, the Titans need to be more concerned about whether their defense is up to the task of stopping a finely tuned Bengals offense. As much as I am impressed with how Tennessee held it together this year, I think the Bengals are the wrong team to keep their season going. Cincinnati will score too many points for the Titans to keep up with.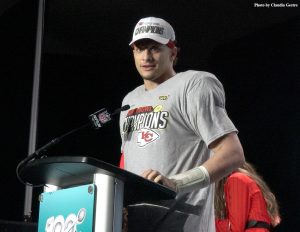 Bengals advance 31-23.
Buffalo vs Kansas City:  I think both teams underperformed early in the season and managed to make the necessary corrections to finish strong.  There is no reason to expect anything less than a classic.
It is hard to believe Buffalo will fire on all cylinders like they did last week against New England. The Chiefs will be rested and well prepared while posing a major step up in terms of competition for the Bills. The big question I wonder is whether this Bills team is a modern version of the 90s bunch who lost four straight Super Bowls? Can this team beat the one team that keeps standing in their way or will the Chiefs be their Achilles heel? Okay, that was two questions.
The Bills are younger, and the Chiefs are nearing an end to their window of greatness. This usually does not bode well for the older team. However, there is nothing like a little extra rest to help an older team. When it's all over, I see the Chiefs holding off Father Time for at least another week thanks to a late field goal.
Chiefs in a squeaker 24-23.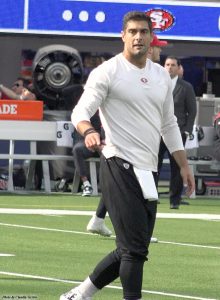 San Francisco vs Green Bay: There is no reason the Packers should not win this game. They have home field advantage and an extra week of rest. On top of that, it will be plenty cold for any team from California and with quarterback Jimmy Garoppolo nursing a bum thumb and shoulder on his throwing arm, frigid weather is not going to help him.
Let's also not forget Aaron Rogers prefers to play with a chip on his shoulder and no chip is larger than having been passed over in the draft for Alex Smith even though this Niner bunch had nothing to do with it. Rogers will want to punish San Francisco for the slight.
San Francisco's best shot is to be able to run the ball in multiple forms and keep the ball out of Rogers' hands. Still, at some point he will have the ball and his group of receivers are far superior to the 49ers defensive backs.
Packers move on 37-21
Los Angeles vs. Tampa Bay: The Rams are peaking at the right time. The biggest concern they have is not Tom Brady, but their own quarterback Matt Stafford. If he can keep from throwing any bonehead interceptions, the Rams offense will have their way with Tampa's defense. This means Tom Brady will need to rely on a group of receivers not nearly as dangerous as what the Rams have.
This game will be decided in the trenches and I like the Rams fronts more than the Bucs. Brady will feel more pressure as the game goes on and once the Rams unlock their passing game, look for them to extend drives with their running backs. Brady won't get to have his hands on the ball as much as he will need to keep up with Los Angeles.
The Rams pull away in the second half 38-27.
Final Thought: There is a safer way to play a longer football season that would reap massive profits for the league. All they need to do is shorten games to 48 minutes. When you do the math, a 20-game regular season with 12-minute quarters equals the same amount of total game time as a 16-game season of 15-minute quarters. That's ten home games a season, more television revenue, and no more wear and tear on players' bodies.

Jim is a life long resident of California and retired school teacher with 30 years in public education. Jim earned his BA in History from CSU Chico in 1981 and his MA in Education from Azusa Pacific University in 1994. He is also the author of Teaching The Teacher: Lessons Learned From Teaching. Jim considers himself an equal opportunity pain in the ass to any political party, group, or individual who looks to profit off of hypocrisy. When he is not pointing out the conflicting words and actions of our leaders, the NFL commissioner, or humans in general, he can be found riding his bike for hours on end while pondering his next article. Jim recently moved to Camarillo, CA after being convinced to join the witness protection program.