Renters Rights Workshop with Rep. Jimmy Gomez
Top photo by Tim Forkes
From the office of Rep. Jimmy Gomez, Democrat for CA-34 District.
•••• •••• ••••• •••• ••••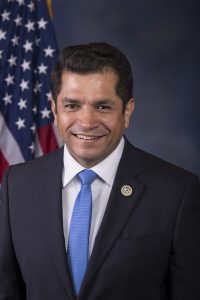 Congresswoman Cori Bush and I, along with our Congressional Progressive Caucus colleagues, recently gathered on the steps of the U.S. Capitol to fight for the extension of the national eviction moratorium. In response, the Biden administration announced a new 60-day federal moratorium on evictions in areas of the country ravaged by the Delta variant. But despite this new moratorium, many Angelenos remain concerned about paying rent.
On Wednesday, August 11, at 5:30pm, I will be holding a Renters' Rights Workshop that will cover tenant protections under the new federal moratorium on evictions and the City of Los Angeles, as well as provide updates on the federal Emergency Rental Assistance program. Additionally, individuals will have the opportunity to connect with a tenant advocate or attorney through one-on-one informational sessions.
The event is free and open to the public. RSVP is required.
Host:
Congressman Jimmy Gomez (CA-34)
Moderator:
Susie Shannon, Housing is a Human Right
Panelists:
Angela Huang, Senior Management Analyst, U.S. Department of Housing & Urban Development
Elena Popp, Housing Rights Attorney, Eviction Defense Network
Rob Reed, Directing Attorney, Eviction Prevention, Inner City Law Center