Social Media Star AyoDen Embraces His Newfound Internet Fame
At 17, he sits at 2.2M subscribers on YouTube and 1.4M followers on TikTok.
Eden AKA AyoDen is on a roll, literally, as an honor student, a community advocate and as a content creator, taking the internet by storm.
This week marks a milestone for the influencer, entrepreneur and social media sensation who is celebrating a birthday and graduating from Mira Costa High School in Manhattan Beach on the same day.
During a sit down interview with Los Angeles based journalist Germany Kent, AyoDen speaks on social media branding, marketing, and content creation. Highlighting what an impressive year it has been, the local content creator, who started posting online content in February 2021, said "I just keep doing what's working, trying to bring consistent, relevant, and entertaining content to my audience."
Downplaying how big of a deal his online audience has grown in just over a year, AyoDen said, "It's all good. I treat my brand like a business, so each day I'm hanging out in Den's Den (a community portal that he founded), and I'm engaging with my fans, followers and friends."
The "Internet Star" is looking forward to making more content and branching out to television, film, and possibly even a podcast. In the future, the teen powerhouse said he hopes to still be doing gaming – minecraft is his niche – but intends to also bring more attention to social issues in the world. "After June 16, my graduation day, which just happens to also be my 18th birthday, I'll have more time to devote and more control to expand my brand offline," said AyoDen.
When asked what he wants for his birthday, the social media giant just smiled and said "More partnerships, more collaborations."
With major moves ahead as a result of his catapult to social media stardom, it's no surprise that AyoDen has a lot to smile about these days. But, not to be missed, in real life is his commitment and dedication to making a difference in society.
Throughout his rise to online fame, AyoDen has continued to volunteer in his community. He recently volunteered at the LA Times Festival of Books at USC, he's volunteered for homeless initiatives, and volunteers at a food pantry in South Los Angeles. "If I am available, I am there," said AyoDen.
John Hernandez, who founded and runs New Challenge Ministries in Torrance where the influencer regularly volunteers, said the beloved teen is wished all the best. The founder of the nonprofit called Eden "passionate and fun-loving."
Hernandez said "Eden is very smart and a huge help. He's one of my guys. We just love having him around."
The teenpreneur is in favor of fostering relationships with politicians and tech executives to see how to enact change for the betterment of Los Angeles and beyond. "One issue I would like to see resolved is the homelessness crisis in LA," he said. " Los Angeles is one of the wealthiest cities in America and people are literally sleeping on the streets and at the beach. There has to be more resources available. There is a breakdown somewhere," said AyoDen.
"I have volunteered on Skid Row and been out in the community, serving the homeless population. I believe most people can turn their lives around if given the right support. I've met some smart kids on the streets, who just needed an opportunity," AyoDen pointed out.
"Down the road, in a few years, I would like to create an organization to help at-risk youth showcase their talent. I want to be in a position where I can help them to channel their creative energies in a positive way, through content creation online and offline," said the social media star.
"It is very important to me that I take my clout and influence and somehow make some sort of a positive impact on the world."
For more information on AyoDen visit: linktr.ee/AyoDen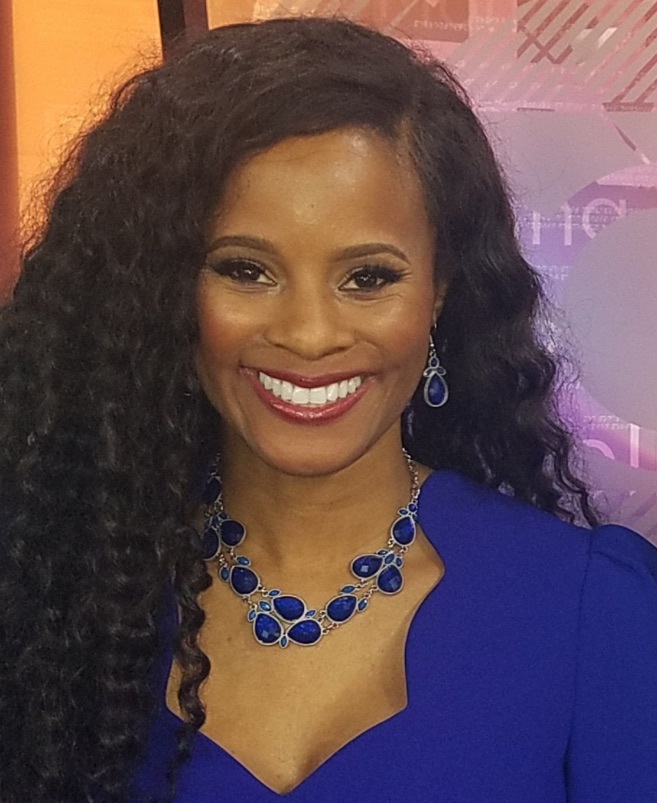 Germany Kent is a nationally syndicated journalist. The award-winning former FOX News anchor, media personality, entrepreneur, and content creator writes for various digital platforms. Kent's work has been featured in Forbes, Inc., Fast Company, Parade, Yahoo, HuffPost, MSN, Cosmopolitan, and countless other national media outlets.