Sounding Off!: Top 5 hot hits to check out
It's time for me to sound off again!
Each week, I'll let you know what five songs should be on your playlist – if they aren't there already.
Don't worry. I'm not going be picking songs that are among the most played on the radio. I've got nothing against those artists, but the songs you might want to give a listen will definitely be worth it.
It's a tough list this week, with plenty of great songs from which to choose, so I added a few that just missed making the first edition of "Hammock's Hits."
Honorable Mentions
Femdot: Mount Olympus (ft. Saba)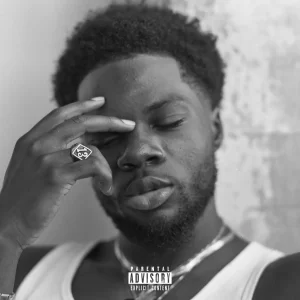 Femdot, 22, calls fellow Chicago native Saba for a verse on this track, with some witty bars and a soulful, spacious vibe. Femdot is definitely one to keep an eye out for in the near future, as this track is undoubtedly worth a listen.
Pi'erre Bourne: Good Movie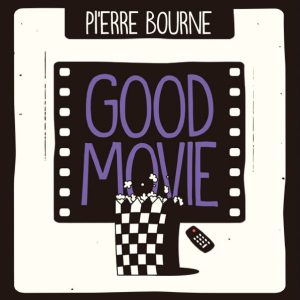 A solid song from rapper/producer Pi'erre Bourne, proving to the world that he's ready for the next album ahead of his "Good Movie" tour, leading the public to believe that this track will be the lead single for his upcoming project.
Roc Marciano &The Alchemist: Trillion Cut (ft. Boldy James)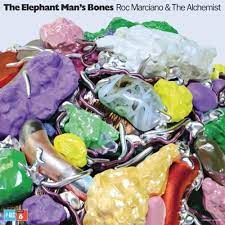 Roc Marciano recruits legendary producer The Alchemist on one of the cuts from their latest album, "The Elephant Man's Bones: Pimpire Edition" featuring Detroit MC and Griselda Records signee Boldy James.
Boldy delivers an impressive verse on this cut with his signature laid back tone, and underground vet Roc Marciano matches this with a great verse of his own.
If you're a fan of hip hop of any scale, this track is worth your time.
TOP 5
5. DIXSON: HEAT (ft. Tinashe)
Pop star Tinashe joins DIXSON for a blend of Dance music and Futuristic Pop on "HEAT," with DIXSON providing vocals reminiscent of a Lucky Daye, Giveon or 6LACK.
This duet features sections of horns, pianos and other live instrumentation with a groovy bassline to surely get you moving.
The percussive elements in this track also stand out, featuring creative use of snapping and other percussion such as rimshots or claps.
Before this track, I was previously unfamiliar with DIXSON, but a fan of Tinashe. This song has without a doubt placed DIXSON on my radar, and hopefully yours as well. This is a track to put you in a good mood at any time, no matter what music you may like.
4. Meyhem Lauren & Daringer: Red Pesto (ft. Conway the Machine)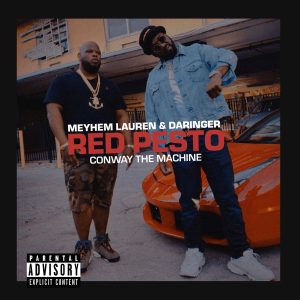 New York's Meyhem Lauren and Buffalo producer Daringer (made famous for his work with Griselda Records) combine for a dark, gritty hip-hop album with many standout tracks and features from some top artists in this specific field of Hip Hop, such as Meyhem's childhood friend Action Bronson, whom he is responsible for persuading to rap in the first place.
Meyhem has the perfect tone of voice for these darker style of beats Daringer has become known for, and this track is perhaps the best example of that from the album.
The track really reaches its peak during Conway the Machine's verse, which is nothing new if you've been keeping up with Conway's 2022 so far.
All of his verses from this year are amazing, and his album "God Don't Make Mistakes" from earlier this year was one of my favorite releases of the decade.
This song might just be the best verse he's delivered on a feature this year and is one for the real hip-hop fans.
3. Baird: Easy v2 (ft. Kevin Abstract)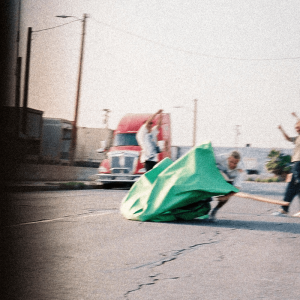 A great pop song featuring BROCKHAMPTON founder and Corpus Christi, Texas, native Kevin Abstract from Baird, co-signed by Kevin himself during the rollout for BROCKHAMPTON's 2021 album, "Roadrunner: New Light, New Machine." Baird is an instrumentalist and vocalist who is significantly under a lot of radars at the moment.
This song features some great production and a phenomenal verse from Kevin Abstract.
Baird provides some catchiness and amazing vocal accompaniment to this track, reminiscent of James Blake or the late Mac Miller.
Overall, the song is just a good vibe, and the type of song that'll instantly put you in a good mood.
If you're ever in need of a morale boost, this song is an example of what'll get you there quickly.
2. IDK: Free Slime
English-born and Maryland resident IDK begins this track with a smooth sample joined by female backing vocals, before this track starts up with bouncy drums and a display of his singing side, a side of which has led to some of his biggest songs, tracks like "Peloton", "Shoot My Shot", and the KAYTRANADA produced "Breathe," which features an interpolation of Destiny's Child song, "Lose My Breath."
The switch-up in the tone of the beat at the end of this song really adds to the overall quality of the song, something that's come to be expected of an artist as consistent as IDK.
If this song wasn't enough for you, it was released as part of a 2-song EP called "W13" featuring another great track called "Drive", which you can check out on all platforms.
1. JID: Just In Time (ft. Lil Wayne & Kenny Mason)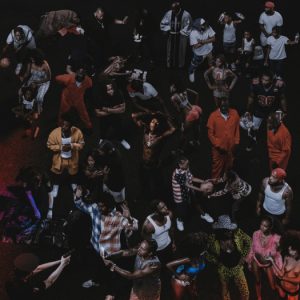 Atlanta natives JID and Kenny Mason are joined by hip-hop legend Lil Wayne over an inspiring orchestral sample with booming drums, with JID and Wayne delivering verses only they can deliver, and Kenny Mason providing a catchy hook in this album cut from JID's "Forever Story" album that was released last week.
It was very challenging to pick just one song to represent this project in the top 5, but I went with this track to discuss Lil Wayne's never-ending feature run in recent memory, as well as go into JID and Kenny Mason's connections to Atlanta.
Lil Wayne's verse on this song is comparable to some of his recent features in the past few years, on songs such as "HOT WIND BLOWS" with Tyler, the Creator and "I Heard You're Married" with The Weeknd.
Leading into his verse during Kenny Mason's hook with small ad-libs and the sound effect of sniffling, and lighters flickering, similar to his verse on "B.B. King Freestyle" single with Drake from 2020, his verse starts off hot, only to slowly pick up speed and get even better.
There isn't much else to say about what he adds to this track other than Wayne delivering what's expected from an artist of his caliber.
This verse is incredible and really makes the song stand out.
Kenny Mason's hook is a reference to the Dreamville cut "Stick" from earlier this year, also featuring JID and Kenny Mason, with additional verses from Sheck Wes and founder J. Cole, incorporating Stick's the "I got the time" tag into the hook on "Just In Time" in creative fashion.
There's something incredibly satisfying seeing an artist as innovative as Kenny Mason starting to get recognition, especially from someone like myself who has followed him for a while now. His recent EP, "The Pup Pack" was great, and something tells me that it's only a matter of time before he joins JID on another cut, given that this track was one of two collaborations the two have on JID's recent album.
Like Kenny Mason, JID has also been getting a lot of attention in recent memory, being featured in tracks by major pop acts like Doja Cat, Imagine Dragons, and Dua Lipa and seeing a massive gain in streaming numbers, a meteoric rise comparable to the recent publicity of artists like Steve Lacy and Tems.
Just as he does on the rest of this album, JID delivers an impeccable verse at both the start and end of this track, following Lil Wayne's addition to the song with more fast paced bars just as he had done in his first verse. JID puts on an impressive display of lyricism and speed in this track, more than worth your a listen.
That's all for this week's top 5, catch a new list next week to keep up with what's hot and worth listening to!
You have something I should check out of missed, please let me know in the comments section below.
Until next time, this is Dylan Sounding Off!
An avid record collector, Atlanta-based Hip Hop producer, and overall music fanatic who believes Record Store Day should be acknowledged as a federal holiday. This blog will feature album reviews and artist profiles, as well as showcase which artists are "up next", giving readers a look at their work before they make it big. A 16-year-old high school student, Dylan hopes to provide his thoughts on music both new and old, and invites you to witness it all.