Zubac and Leonard Out, What Are the Clippers' Chances?
Popular opinion is that after tonight the big sports news in the Los Angeles area will be the Dodgers and to some extent, the Angels. That's Anaheim, but they have "Los Angeles" in their name. Thank two-way player Shoehei Ohtani for the surging interest in the Los Angeles Angels of Anaheim.
Seriously, just change the name back to the Anaheim Angels.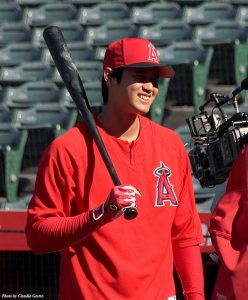 Ohtani is a very good pitcher: his ERA this season is .343 and he has a record of 3-1. He's given up six home runs and walked 21 in 59.1 innings pitched. But it's Ohtani's offense that has the baseball world talking. His batting average is a respectable .279 with 71 hits, 59 RBI and 25 home runs (as of this writing).  A pitcher who, on his off days, is the designated hitter and occasional outfielder.
Ohtani shares the number two spot for home runs with Fernando Tatis, Jr. of the San Diego Padres. Ohtani is also number three in the RBI category as well. And now he is in the 2021 Home Run Derby.
Shut the front door! Where did they find this guy? Oh yeah, Japan.
Next time you go on Twitter or Instagram do a search of Shoehei Ohtani and there will surely be videos of his latest home run(s).
For Dodgers fans Cody Bellinger is back and we've already been treated to a Belli Bomb (home run). He's back in centerfield with A.J. Pollack in left and Mookie Betts in right. They might be the most talented outfield in baseball right now, both defensively and at the plate. The stats don't show it right now, but wait until August when the season really stars to matter.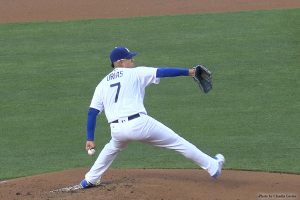 With a team full of position players that could easily make the All-Star Game roster and at least three starting pitchers that could, the question beginning to percolate amongst L.A. sports reporters is this: Should Dodgers starter Julio Urías be on the All-Star roster? Manager Dave Roberts will be the National League manager for the Mid-Summer Classic so … Our friend Claudia Gestro asked Dave straight up.
The MLB All-Star Game is just over two weeks away.
The reason people believe all sports viewing eyes will turn to Chavez Ravine, home of Dodger Stadium is that the amazing Los Angeles Clippers will lose game 5 of the Western Conference Finals in Phoenix tonight. Not only is all-star F/G Kawhi Leonard out tonight, we just got word that center Ivica Zubac is injured, with a knee sprain, and is listed as "questionable" for game 5.
Without him the Clippers don't have any kind of answer for the Suns center Deandre Ayton. Nicolas Batum can't do it and Marcus Morris, Sr. is no better. The Clippers will have to constantly double up on Ayton and guard Devin Booker — and there is point guard Chris Paul …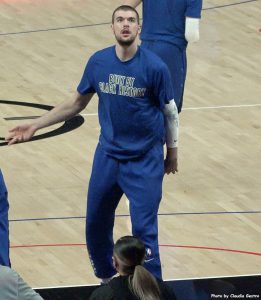 This doesn't look good for Los Angeles.
Granted, in game 4 Ayton still scored 19 points and grabbed 22 rebounds with Zubac starting for the Clippers and playing 40 minutes … 22 rebounds? Zubac had 14 with 13 points. Ayton is just that good.
Now it's official: Ivica Zubac is out. It's time for DeMarcus Cousins to step up. That whole team, starting with Paul George, needs to step up.
After Saturday's game guard Reggie Jackson told Claudia Gestro the team has a lot of heart, but they needed to do a better job of scoring, that it was an unfortunate break their shot attempts didn't result in points.
REGGIE JACKSON y cuanta fuerza les queda en el tanque en estas finales de la conferencia oeste #nba @LAClippers #ClipperNation @NBA @NBALatam pic.twitter.com/Z6KowDKX9r

— claudia gestro (@claudiagestro) June 28, 2021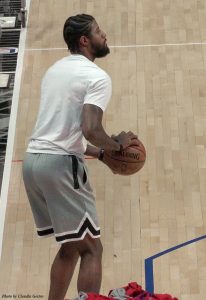 Never give up on the Los Angeles Clippers this postseason. They have proven people wrong in the two previous playoff series, but now they face their toughest challenge.
As for my Milwaukee Bucks, they have a 2-1 lead over the Atlanta Hawks, after coming back in game 3 for the win. Khris Middleton's 38 points, 11 rebounds and seven assists led the way. Giannis Antetokounmpo had 33 points and 11 rebounds.
Trae Young had 38 for the Hawks, but now he is listed as questionable with a bone bruise in his foot. They lose him they lose the series.
Time to watch some basketball.

Tim Forkes started as a writer on a small alternative newspaper in Milwaukee called the Crazy Shepherd. Writing about entertainment, he had the opportunity to speak with many people in show business, from the very famous to the people struggling to find an audience. In 1992 Tim moved to San Diego, CA and pursued other interests, but remained a freelance writer. Upon arrival in Southern California he was struck by how the elected government officials and business were so intertwined, far more so than he had witnessed in Wisconsin. His interest in entertainment began to wane and the business of politics took its place. He had always been interested in politics, his mother had been a Democratic Party official in Milwaukee, WI, so he sat down to dinner with many of Wisconsin's greatest political names of the 20th Century: William Proxmire and Clem Zablocki chief among them. As a Marine Corps veteran, Tim has a great interest in veteran affairs, primarily as they relate to the men and women serving and their families. As far as Tim is concerned, the military-industrial complex has enough support. How the men and women who serve are treated is reprehensible, while in the military and especially once they become veterans. Tim would like to help change that.