Apostle Marilyn Todman: Powerhouse Founder of Preach The Word Network TV is Planning a 'Kingdom Takeover' Worldwide
Meet Marilyn Todman, a global ambassador for God.
Todman is the Co-CEO and Founder of Preach The Word Worldwide Network TV (PTWWN Broadcasting), a global Christian inspirational television network. Todman epitomizes PTWWN's focus on spreading the word of God to the masses – giving others the information, tools, and support and opportunities to make meaningful changes in their Christian lives. This is essential to PTWWN's brand mission: We are Movers and Shakers for the Glory of God.
The vision for PTWWN TV came together more than 14 years ago. PTWWN is a 24/7 channel network that airs an array of television programming. Todman serves as host on The Preach The Word Show, which airs weekdays at 7pm EST on the platform. The trailblazer and trendsetter took time out of her busy schedule to speak with veteran journalist Germany Kent about the love she has for the work that she does at PTWWN.
"Our programming includes traditional preaching, but also inspirational talk shows, independent movies, minis series and variety television to reach all walks of people in the Christian and secular television world," according to Todman.
"We hope you find our content interesting, informative and encouraging. The network is created to broadcast Christian programming not just for Christian people, but for all people," Todman pointed out.
"Market by market we are promoting a 'Kingdom Takeover' campaign. This campaign is to connect with pastors in different markets to help us produce Christian programming on secular channels so that those who are not exposed to or watch 'Christian Television' can hear the gospel news," Todman said.
The CEO stays busy recruiting faith-filled people to showcase their talents at PTWWN TV. "We invite you to be a part of the winning team," Todman said. "We are presently accepting new television broadcasters and guests to appear on our featured television shows."
"We are actively seeking TV show ideas for our television network," said Todman. According to Todman, the company provides help to potential broadcasters to bring their vision to life. "There are two types of TV programs we air on our television network which are paid programming and featured TV shows. Our producer works together with potential hosts to find the right fit," she said.
PTWWN TV has partnered with media companies to provide more relevant motivational and faith-filled content. "We are empowering the world with inspirational programming and you can be a part of this great media movement. If you are serious about your TV Show idea, we have the availability and expertise to assist you," Todman said.
At the core of PTWWN TV is partnering with others to make an impact, urging diverse experiences of worship and serving prayer needs. "We have prayer partners who want to pray and believe God with you for your miracle," said Todman. "People all around the world are in need of prayer. We are here to help change lives by the power of prayer through Jesus Christ."
Todman is committed to helping her broadcasters with unlimited training, supporting everyone in fulfilling their dreams, while also putting them on the path of achieving financial security. "If you are looking to broadcast programming on a global platform, this is an opportunity you should consider," said Todman. "We can assist you in the branding, development, producing, carriage and broadcasting of your own TV Show."
Todman is gearing up for the upcoming Preach The Word Worldwide Network 2022 Global Broadcasters Convention. Festivities are taking place from Friday, August 26 through Sunday, August 28. Apostle Dr. Todman and her team are pleased to be welcoming people from all over the world to the PTWWN TV campus in Atlanta, Georgia and nearby Alpharetta for a weekend full of events.
Those interested in gaining more insight into how PTWWN TV operates will have an opportunity to interact with Apostle Dr. Todman and her staff, as well as current broadcasters. Guests will also have opportunities to mingle with celebrities, distinguished thought leaders and change agents from across the globe. A sample itinerary of what attendees can hope to experience is outlined here:
PTWWN TV Broadcasters Convention August 27-28, 2022
Schedule of Events
Saturday, August 27th, 2022
Live Interviews by commentaries/hosts
10:00 AM – 4:00 PM EST (ongoing)
TV Show Success Seminar
10:00 AM – 12:00 PM EST
Casting Calls for TV Appearances/ TV Shows/upcoming movies
1:00 – 3:00 PM EST
The Prophetic Gathering
7:00 – 9:30 PM EST
Sunday, August 28th, 2022
Sunday Morning Manna
 9:00 – 11:30 AM EST
  Shining Star Red Carpet Awards Gala 
7:00 PM EST
Metropolitan Club
5895 Windward Parkway, Alpharetta GA 30005
RED CARPET
6:00 – 7:00 PM EST​​
To learn more about Apostle Dr. Marilyn Todman and PTWWN TV visit www.ptwwntv.com
PTWWN TV
Preach The Word Network TV (PTWWN Broadcasting) is an Atlanta Georgia based Christian Television Network. PTWWN is a pioneer Christian Television launched over 14 years ago. We broadcast an array of television programming that air on Amazon Fire TV, Apple TV, Roku, Smart Televisions, Mobile Phones and other devices. The company holds contracts with Comcast and Spectrum Cable to carry television broadcasts on their entire footprint. PTWWN TV partners with Glory Star Satellite which broadcasts the channel to other countries around the world.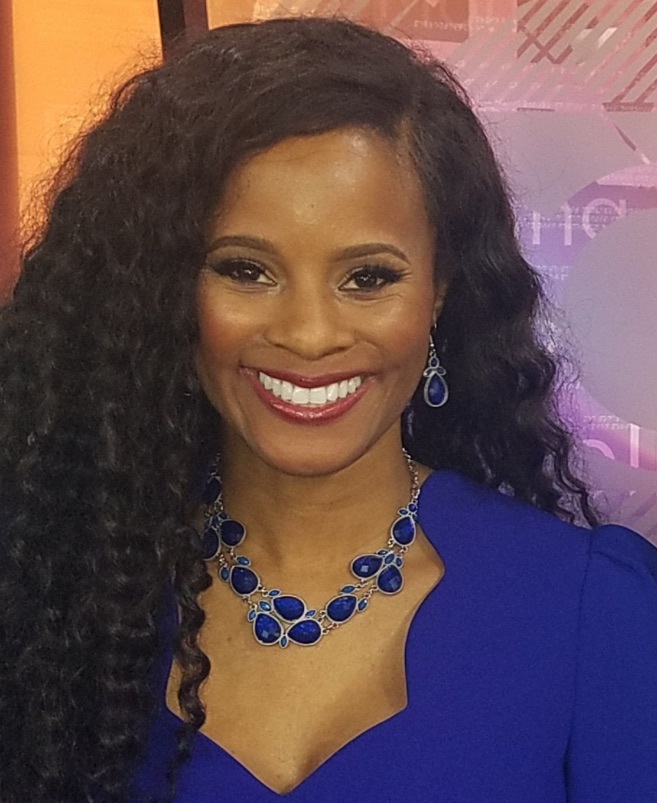 Germany Kent is a nationally syndicated journalist. The award-winning former FOX News anchor, media personality, entrepreneur, and content creator writes for various digital platforms. Kent's work has been featured in Forbes, Inc., Fast Company, Parade, Yahoo, HuffPost, MSN, Cosmopolitan, and countless other national media outlets.