Extra Points: Labor Day Weekend Blues
Kicking Off:  The first full weekend of college football did not tell us much about the coming season. There were the expected blowouts by the likes of Clemson, Alabama, and pretty much all the others playing cupcakes with one exception I will get to later. It was a rough start for the Pac 12, but then did anyone expect them to come out strong? And there may be a new coach at the top of the hot seat game after a late game collapse.
On the pro side, even though there were no preseason games on the weekend, trades were the big talk and there were two big ones, both involving the Houston Texans and both being head scratchers.
As the NFL begins, there will be talk about teams needing to hit the panic button, others off to a hot start, and how officiating is a problem. In other words, it will be business as usual. College fans will be arguing over the polls, who leads the Heisman race, and whether or not Alabama and Clemson have two of the greatest teams in the history of the game. In other words, business as usual.
For now, we have had a mere sampling of what is about to come. Football has arrived.
First and Ten Thoughts:
After having their season opener seemingly under control, Florida State dug down deep and found a way to blow what was essentially a home game against Boise State. Can you imagine these two teams playing 20 years ago and seeing this happen under Bobby Bowden? FSU would have won by 40 points, Bowden would have expressed why he was disappointed in how his team played, and the Seminoles would have rolled along to another top four finish by season's end. Now, under head coach Willie Taggart, all fans are left with is a request by him to stick with the team. Unfortunately, they have no choice since there is no other option. However, Taggart knows he sits at the top of the pile of burning hot coaches' seats. Another game like this might just be all it takes for him to be the first college head coach fired this year.
Then again, Taggart has company, thanks to Tennessee's loss to Georgia State. Tennessee has not been a threat since some guy named Peyton Manning played quarterback for them. Now, their head coach admits they were beat by a better team. It's one thing to admit this after losing a close game to Georgia, but to do it after a season opening loss to Georgia State is a clear admission your team is not going anywhere.
T. Daniels went down at the end of the first half with a season ending ACL injury, after putting up some good numbers and plenty of offense for the USC Trojans. After going down, the team struggled and had to hang on for a win against a good Fresno State squad. When USC was Running Back U, it didn't matter much who their quarterback was. Now that they have adopted a more wide open and quarterback centered offense, his injury is devastating. Head coach Clay Helton was already on thin ice and now it has begun to crack and separate beneath him. Their very difficult schedule could easily see them sitting at one or two wins after six games and looking at missing out on the bowl season. Expect a lot of empty seats at their home games as this is not looking like a season to be excited about at USC.
It's also not looking much better across town at UCLA. Chip Kelly seems to have lost his touch and is quickly going from coaching guru to coaching oblivion. The strange thing is, if things go south at Oregon this year, Kelly might be looked at as the answer to returning the Ducks to football prominence. It's safe to say, he is one coach who probably never should have left his school of success.
As you can see, I have a lot to say this week about the PAC 12 and for good reason. The first weekend of the season showed the conference did not make any gains after some recent so-so seasons. The names of the teams that disappoint may change from week to week, but expect another year where no team rises above the rest and shows it is deserving of a playoff bid.
If there is a lesson from Labor Day weekend, it is it takes time for offenses to get into a groove and for teams to play mistake-free football. Teams that struggled on the offensive side of the ball may just need to iron out a few wrinkles, even those who played weaker schools. However, the best teams should have been able to dominate defensively against weaker opponents. Those who did not have cause for more concern. This makes me wonder why a team like Nebraska gave up 21 points against an opponent you would expect to get shut out.
The Houston Texans gave away the farm to the Miami Dolphins to land Larami Tunsil and Kevin Stills. It is the kind of trade that will kill the franchise in the long run, even if it results in a Super Bowl title this year, something I still do not see as a possibility. Houston essentially gave away all of its draft capital to land one player, Stills, for two seasons, and another, Tunsil for one. Tunsil is free to walk after the season if things do not go well for him and if he does, who takes the fall? Considering they are operating without a GM, you have to point the finger at the head coach.
To make matters worse, the Texans got next to nothing in their trading Jadeveon Clowney to the Seattle Seahawks. Houston, you have a problem.
I just want to mention to those who grew up when I did, the Six Million Dollar Man is alive and well in Buffalo and his name's Frank Gore. He is now about 109 years old and his body has been replaced by robotic parts. Still, he has a heart that is huge and the ability to still run between the tackles which was all that was needed for him to beat out a younger LeShawn McCoy. I have no idea what the future has for Gore, but if he is still walking with all of his original joints in tact in another ten years, I will be surprised.

Dodgers' September call-up Infielder Gavin Lux has made an impact on the team (Claudia Gestro)

Last, baseball. As September rolled around, all but one divisional race has been decided which means the final month of baseball is pretty much like a Seinfeld episode; it's about nothing. Maybe there are some races for the wild card spots, but still, this is not a good sign for MLB. Can you imagine when December rolls around all but one NFL division being locked up? It just does not happen. Baseball has become irrelevant. The season is too long, the games are too slow, and the excitement has waned. RIP MLB.
Player of the Week: I could have chosen Bo Dix from the college ranks, but instead decided to hand this award to Jadeveon Clowney. His refusal to accept a trade to the Miami Dolphins killed a deal between the Texans and Miami forcing Houston to give him away to Seattle, a team he is willing to play for. Clowney will be signed to a sweet new deal his former team was not willing to make with him and he will get to play for an organization of his choice. This is one of the few times where a player wins a game of negotiation chicken with the front office. It's a huge win for most other big name players in the NFL. Clowney did not have to sit out for a year to get what he wanted and leveraged his talent to force a trade.
It is just a matter of time before a quarterback who is still on his rookie contract does this. Imagine if Clowney's former teammate, DeShaun Watson, decides he is done playing for Houston and refuses to play another down for them. Then imagine him refusing a trade to a horrible team like Miami, even if they are willing to pay him what he wants. When this happens, the NFL will be turned upside down once they see no one is immune to sitting and waiting for what they desire.
Antonio Brown Award: At the other end of the spectrum, we have Melvin Gordon, the Chargers running back who is now going to have to sit out the year unless he wants to eat his own ego. Los Angeles has informed him they no longer plan to discuss a new deal with him and has given him permission to seek a trade. Imagine him finding a team willing to pay him close to the 12 to 15 million dollars he thinks he is worth offering a trade with L.A. only for the Chargers to say, "Thanks, but no thanks." This might be the response from owners who decide to push back against players who hold out and to prevent future scenarios that reward a player like Jadeveon Clowney.
Coach's Corner:  Usually, when a coach enters the season on the hot seat, they prefer to win or lose with the known over the unknown. It's this playing it close to the vest approach that inevitably gets them canned. This is why I have to applaud Gus Malzahn of Auburn. Entering the season with fans already wanting him fired would normally result in the coach deciding to pick an experienced signal caller as his quarterback. Instead, Malzahn chose to go with a true freshman, Bo Nix, who managed to lead a late game come back over a strong Oregon squad and showed enough poise and talent to make Malzahn look like a genius.
Whether the season plays out this way or not does not matter. You have to appreciate a coach who is unafraid of his critics and decides to go with his gut instinct even though he knows his job is on the line. If, or when, Auburn parts ways with Malzahn, he will land on his feet somewhere else because there will be an Athletic Director out there who loves his fearlessness.
Non Football Thought: This week, it's running shoes. I love running and have been a runner all my life. However, I find I can only enjoy running when my shoes have a certain drop (heel to to ratio). I need a high drop of 12 mm, one where the heel of the shoe is 12mm higher than the forefoot. The problem is, these shoes are going the way of the dinosaur and becoming increasingly hard to find. Making matters worse, I also like a light-weight shoe with lots of cushioning. Shoes with high drops tend to be clunkers, bigger and heavier.
Currently, I am enjoying a pair of Nike Winflo 5 running shoes which check off all my boxes. However, it is just a matter of time before they are either phased out or updated with a lower drop which will give me one less option to enjoy my favorite form of exercise.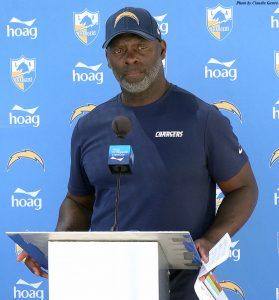 Phil Knight, if you are reading this, please do not let this happen.
Final Thought:  Expect the first month of the NFL to be unpredictable. With more teams holding out their best players from all preseason games, do not be surprised by slow starts by some of the top teams. It's another fallout from coaches and players who feel the preseason is a waste of time. Unfortunately, season ticket holders will have to tolerate seeing some of their best players look a bit rusty for the first quarter of the season which should not set well if you are forking over a few hundred dollars a game.
•••• •••• ••••• •••• ••••
Editor's Update: 
As of Saturday morning, the Oakland Raiders released a press release announcing they have released wide receiver Antonio Brown. After a training camp that mostly did not include Brown working out with the team; a camp that was punctuated with self-inflicted missteps, like the cryogenic treatment on his feet that caused a severe injury and then the saga of the helmets, general manager Mike Mayock fined Brown over $200,000 that voided the guaranteed portion of Brown's contract. It was also reported the team planned to suspend the wide out.
Mayock and Brown then got into a shouting match that spilled over into social media. Brown then released a video on Instagram that featured a private phone conversation with coach Jon Gruden. That appeared to be the last straw. Well, that and Brown requesting to be released.
Through most of it Gruden supported Brown and on Friday Gruden told reporters he expected Brown would suit up and be ready to play in Game 1. On Saturday, when asked what changed in 24 hours, the coach said that he and the team did everything they could to try and make it work.
Confused? If you watched the HBO series, "Hard Knocks: Training Camp With the Oakland Raiders," you were neither confused or surprised by the release of Brown. Much of the drama, including Brown's arrival by hot air balloon, was captured by the HBO crew.
Trending on social media are memes asking the question, "How do you get fired on your day off?" 
Now, various sources are reporting the Raiders had former Cowboys WR Dez Bryant out to Oakland for some workouts and expect to have him signed and ready to play in week 2. What else can the Raiders do to add more drama? Let's wait and see, the season is still young.
One further update:
By 6 p.m. Eastern time Saturday, Antonio Brown had agreed to terms with the New England Patriots.
Last, But Not Least, Update:
On Thursday evening, in the first game of the 100th Anniversary season of the National Football League the Green Bay Packers and the Chicago Bears faced off — for the 198th time — at Chicago's historic Soldier's Field. It was a game of defense, with Green Bay QB Aaron Rodgers declaring after the game, "We have a defense!" His team also won, 10-3.
Top photo: YouTube screenshot of Jadeveon Clowney

Jim is a life long resident of California and retired school teacher with 30 years in public education. Jim earned his BA in History from CSU Chico in 1981 and his MA in Education from Azusa Pacific University in 1994. He is also the author of Teaching The Teacher: Lessons Learned From Teaching. Jim considers himself an equal opportunity pain in the ass to any political party, group, or individual who looks to profit off of hypocrisy. When he is not pointing out the conflicting words and actions of our leaders, the NFL commissioner, or humans in general, he can be found riding his bike for hours on end while pondering his next article. Jim recently moved to Camarillo, CA after being convinced to join the witness protection program.