Invitation to a great journey
For far more years than I care to admit I have been writing about all manner of things from plays and movie reviews to fantastic travel adventures and more. But today I'd like to share with you a brand new adventure I just started and extend to you an offer to join me on this journey. It all began way back in 1966.
In early 1966 I began a 13-month tour of duty as a young Marine in Vietnam. lthough a Marine I was an aviation Marine and not infantry and for that I am happy because our infantry Marines suffered far more than us air wing Marines. Nevertheless, ours was not exactly a happy time either.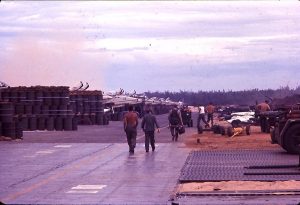 Along with many other Marines and Army soldiers, Sailors and Airmen we all played a role in the conflict that by the mid 1960s was in full rage. Over my 13-month tour I had a wide variety of experiences ranging from hilarious to severely frightening. But after 13 months I was ready to leave both Vietnam and the Marine Corps.
With only three days left I had the opportunity to ask a Marine General why were in Vietnam. His answer stunned me like I have before or since been stunned. Then with only one day left in Vietnam I found myself in a very unique situation where I shared a cold beer with two enemy soldiers. Clearly it was time for me to leave.
I came home and struggled a bit to build a life. Eventually I went to law school and got my law degree and then passed the bar exam and became a court room warrior. That lasted about 10 years before I packed up and moved to California where I decided to never again take another bar exam. So I began a career as a radio talk show host and publicist. It was a lot more fun and paid way better than being a Marine Corporal in Vietnam.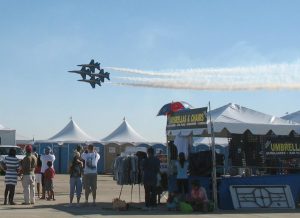 But then one day a few years back now I went to the airshow at Marine Corps Air Station Miramar. My memories of Vietnam had been deeply suppressed right up until that day. It began by those of us in attendance who had served in Vietnam receiving a special commendation from the Commanding Officer. That was nice but as we left the hanger my eyes became riveted upon an A-4 Skyhawk jet. The last time I had seen that very airplane was in Chu Lai, Vietnam. Suddenly like a tidal wave of ice water it all came rushing back.
By the time I got home a few hours later I started writing a book. Within just a few days I had it written. Not too long, only about 148 pages. And unlike so many other books about war there is very little, if any, great tales of heroism. But there is an abundance of revelations of utter insanity that dominated my experiences in Vietnam.
That reality lead to the ultimate name I gave this book: 51-50 the Book. "5150" is police code for crazy and it just seemed so appropriate. Should you want to enjoy this crazy book it is inexpensive and available here.
And as I said I have written many reviews of stage plays and movies and one day recently it occurred to me that 51-50 the Book could be a truly great movie. So I began putting together a team to work on the project. Already onboard I am pleased to have multi-award winning Producer/Director Richard Greenwood Jr. as well as Kirk Taylor from the great movie Full Metal Jacket.
As we continue to build our team we are focusing on first producing a short 10-15- minute pitch piece we can use to get the needed interest to fund a full feature production. And to help get this first phase done as soon as possible we have posted a Go Fund Me page which you can view here.
Also I am happy to tell you that we have also just pledged to donate 10% of net profits from this project to the Semper Fi Charity. one of the best in our nation to provide help to military and former military men and women in need. And if you have questions, thoughts or comments you wish to share with me please send an email to: burbankpilot@gmail.com
Top photo by Tim Forkes
An A-4 Skyhawk at the Miramar Air Show at MCAS Miramar

Ron Irwin was born in Chicago, Illinois a long time ago. He served in the Marine Corps in Vietnam, became a trial lawyer, TV and radio host, CEO of a public company and once held an Emmy. He never won an Emmy he just held one. Ron has written and published twelve books. His most important book to date is "Live, Die, Live Again" in which Ron tells of his early life and his unexpected and very temporary death in 2012. That experience dramatically refocused his life and within the pages of that book Ron reveals how he achieved a much healthier life, ridding himself of Diabetes, Cancer and Heart Failure. Now Ron enjoys writing about many things including health topics, travel [he has circled the globe several times], adventure, culinary experiences and the world of performing art. Ron's motto is "Live better, live longer and live stronger because it feels great and annoys others." Contact the author.