L.A. Surge Hospital gets burritos from Chancho's Tacos and the L.A. Galaxy
On Wednesday, May 13, Chancho's Tacos, sponsored by the L.A. Galaxy, went to the L.A. Surge Hospital to provide burritos to the men and women working at the hospital, St. Vincent Medical Center, who are caring for COVID-19 patients. 
The medical personnel had a choice between carne asada and pollo asada and both were well received by the medical workers. About 250 burritos were given out.
As grateful as the medical workers were to have that treat, the employees and owner (Michael) of Chancho's, were grateful as well to have the opportunity to work and provide something to the front line workers caring for coronavirus victims. 
Claudia Gestro provided these photos and the video report below. Click on the below photos to enlarge the view.
Here's a link to the special events the L.A. Galaxy are doing in the community, through TOGETHER AT HOME.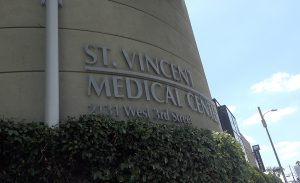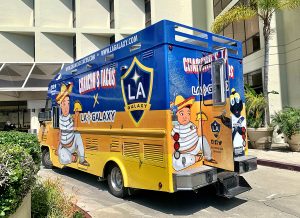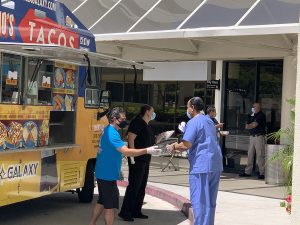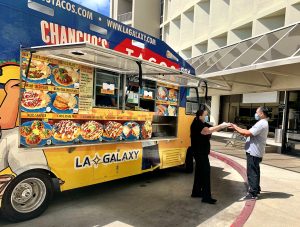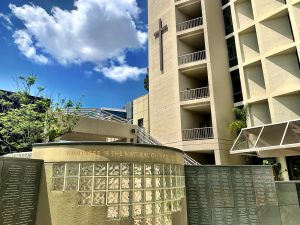 We are not the typical news website – nor do we wish to be. We will be offering more than news and blogs, but an opportunity for fiction writers, poets, comedians and musicians to showcase their talent and skills. Much like when the Beatles formed Apple Corps Ltd, they opened the door to all kinds of inspiring talent that never really got a shot. From that came the likes of James Taylor and others. We hope by providing a similar approach we can shine the light on some tremendous undiscovered talent and at the same time offer some familiar voices who live in Los Angeles and beyond.