NFL Report: From Playoff Bound to the Crapper Bound
Top photo of SoFi Stadium, home of Super Bowl LVI, by Claudia Gestro
As I write this, I must admit I am not in the best of moods. Seven weeks into the NFL season and I have no reason to tune into the remainder of the season. The one team I want more than anything to follow is on life support and the two teams I hate most are headed for the playoffs. The Kansas City Chiefs, who I don't care about, were considered a sure thing for the postseason, but so far seem to be showing they prefer to have an extended off season. Meanwhile, the Cincinnati Bengals, who I also do not care about, have roared to life and are showing signs of becoming the next big thing in the NFL. How can this be?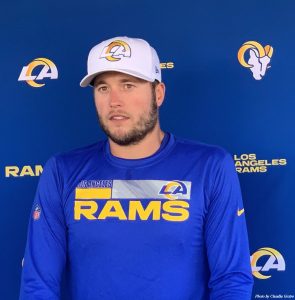 At this point, I have 20 teams placed into one of three categories with the remaining twelve somewhere in limbo. Let's look at the categories and see where things stand at this point.
Playoff Bound
Okay, so there is still a lot of football left to play and none of these teams are guaranteed a spot in the postseason, but after seven weeks, they are the head of the class. If they remain healthy, there may be little left to decide other than final seedings.
In the AFC, five teams have two losses and have shown enough to make it hard to think they won't make the playoffs. Cincinnati and Buffalo top my list with Baltimore, Tennessee, Las Vegas, and the Chargers in close pursuit. Any of these teams can make it to the Super Bowl. What will be critical to them will be arriving to the postseason healthy and on a roll more than having home field advantage — unless you are the Raiders. Because I dislike Las Vegas so much, and because they play inside a domed stadium, my money will be on one of the remaining teams. I just do not see Vegas winning in Buffalo or Cincinnati in January.
At this point, I would flip a coin between the Bills and the Bengals. Two long time doormats are going to become big time rivals for years to come. I see both teams having a nice stretch of playoff seasons unless management screws things up.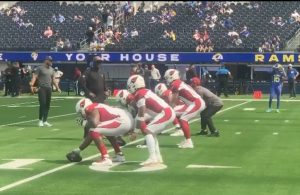 In the NFC, the big surprise is how well Arizona is playing. If you had put money on them in Vegas to be the last remaining undefeated team this year, you would have made bank. With each passing week, you can see their confidence grow and they seem unafraid of any team. Still, they will want to have home field advantage, especially if they play Green Bay in January. In fact, the Packers are the only real cold weather team headed for the playoffs in the NFC. No one wants to have to win on the frozen tundra to get to the Super Bowl.
Dallas, another team I hate, is the closest thing to a sure bet for the playoffs. Their three divisional opponents have just six wins through seven weeks, so I think it is safe to plan on seeing the Cowboys in the playoffs.
Tampa Bay and Los Angeles both sport scary offenses. In fact, it could be argued that the five playoff bound teams from the NFC could all be ranked ahead of any from the AFC.
In The Crapper
The five teams on this list have a combined total of four wins through seven weeks. They are proof why the NFL should follow what the English Premier League does with relegation. They flat out stink.
The New York Jets were destined to rebuild this year and now that they have lost their prized rookie quarterback, it is safe to say they can forget about seeing much growth this season. Simply put, coach Robert Salah has very little to work with and given the pressure of the New York media, he might end up regretting taking the job. The Jets look light years away from being mediocre.
Fortunately, the Jets play in the same division as the Miami Dolphins. What looked promising a couple seasons back in Miami now looks like a total disaster. Tua Tagovailoa is in over his head at quarterback and even if they trade for DeShaun Watson, no one can say when his legal troubles will allow him to play again. Still, I see more talent and a brighter future in Miami than in New York, especially if they can land a decent quarterback.Jets
Not to be out done by the Jets and Dolphins, Jacksonville and Houston both reside in the same division which should assure the other two teams four wins a year. Houston might have an okay future if they land some nice draft picks when they trade DeShaun Watson. However, until that happens, they have no business playing in the NFL. Neither do the Jaguars. The only thing of interest for either of these two teams for the remainder of the season is to see if players quit playing hard for their coaching staffs or if they show steady signs of improvement. It also remains to be seen whether Jacksonville sticks with Urban Meyer or do they decide he was a gigantic mistake and cut ties when this season ends.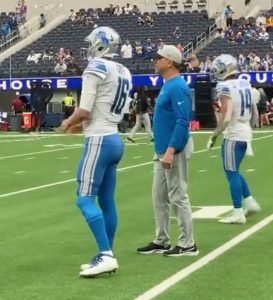 The only NFC team I currently have in the crapper is Detroit, the lone winless team in the league. The funny thing is, they are so close to having three wins, but like a true team in the crapper, they keep finding ways to lose. I think if they were stronger at the quarterback position, they might not be on this list. Jared Goff is not the answer they need to move this team forward, but with a weak group of quarterbacks in next year's draft, don't expect to see a big leap next year unless they can develop a stout defense and solid ground game.
The End Is Near
The five on this list are anywhere from a game or two from being dropped into the crapper. In fact, three of them probably should be there now, but because they all come from the same division, they have a shot to pick up a few more wins this season. Philadelphia, Washington, and the New York Giants are all bad teams for different reasons. Washington has one of the better defenses in the league but somehow forgot to build any offense. The Giants play hard one week and then forget to show up the next. Philadelphia is a mere memory of a team that won the Super Bowl just a couple years back. If any of these three win more than four games this year, it will be surprising.
The other two teams on this list are a shock since both were picked by most experts to make the playoffs. Seattle was always going to need a healthy Russell Wilson this year to grab a wild card spot. With him injured, the team is nothing to fear. The more the losses add up, the less reason Wilson has to return this year, especially since he wants out of Seattle. Why get beat up to help your team win six games?  If the Seahawks top brass plan to trade him, why have him get beat up when more losses and a Wilson trade equals more draft picks?
The last team on this list is my San Francisco 49ers. They have been a huge disappointment. They currently sport a four-game losing streak and with the trade deadline nearing, this team needs a big wakeup call. Perhaps now is a good time to trade the likes of George Kittle. He'd make a great addition to a tight end starved team with designs on a long postseason run and serve to tell remaining players more heads will roll in the off season. Jimmy Garoppolo might also be a good person to trade now. The longer this season plays out with his safe but unimpressive play, the less they can expect to get for him in the off season.
In Limbo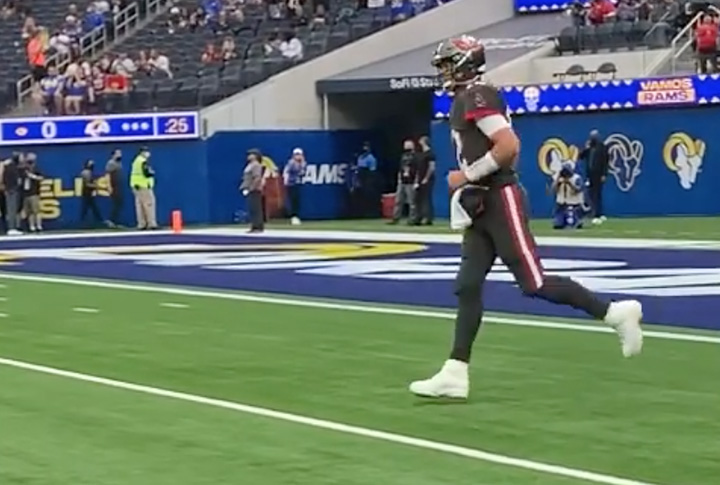 It's never good to be stuck in limbo in the NFL. Do you hold out and hope to get hot or do you bail on the season and hope to develop new talent while dumping established vets?  Only time tells if you make the right call.  Until then, look for most of the twelve teams to continue their up and down ways, even the Chiefs. The one exception might be Cleveland, but with their quarterback situation up in the air, I do not see them as the hot team so many picked earlier in the year.
One last note, watch what the Pittsburgh Steelers do. With rumors floating that head coach Mike Tomlin might want the USC job, they may decide to hold a fire sale next week and give up on this season. However, if they make one or two moves to improve the team, I think it sends the message Tomlin is not going anywhere.
It used to be November was when the games got serious in the NFL. Now with an even longer season and more teams in the playoffs, it probably won't be until December when we get a clearer picture of how the postseason is shaping up. Still, to have at this point five teams in each conference pretty much assured of making the playoffs is unusual. All that remains to be seen is how they are seeded.

Jim is a life long resident of California and retired school teacher with 30 years in public education. Jim earned his BA in History from CSU Chico in 1981 and his MA in Education from Azusa Pacific University in 1994. He is also the author of Teaching The Teacher: Lessons Learned From Teaching. Jim considers himself an equal opportunity pain in the ass to any political party, group, or individual who looks to profit off of hypocrisy. When he is not pointing out the conflicting words and actions of our leaders, the NFL commissioner, or humans in general, he can be found riding his bike for hours on end while pondering his next article. Jim recently moved to Camarillo, CA after being convinced to join the witness protection program.