NFL Week 11 ended in a MNF shootout
First Down: With just four wins to go with their five losses and a tie, the Packers season appears to be over. Nothing in them, whether it is talent, fortitude, or just plain luck, indicates they will right their ship in time to make the post season. Even if things were to turn around, they will fail to pose a serious threat to the likes of the Saints or Rams.
The difference between the Packers and most other teams at a similar place in the standings, however, is they are a much better run organization. They do not make knee jerk reactions or go off chasing whoever is the sexy hire to fire up their fan base. They go about things in a far more methodical manner.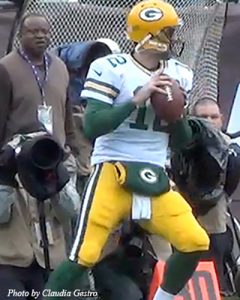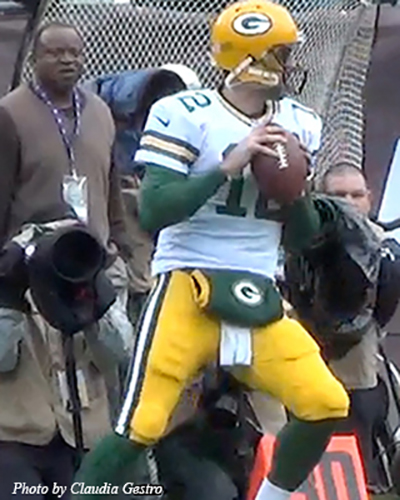 This off season, if they make a coaching change, it will be because it is the right time to do so and not because they want to have whoever is the newest hot name to hire. If they were to lure Lincoln Riley away from his job at Oklahoma, you can bet the Packers would surround him with the right coaching staff and give him the leeway to do his job, while an owner like Jerry Jones would just offer him a ton of money and then meddle him until he quits.
While this has to be a frustrating season if you are a Packers fan, they will get things right soon enough. They have to because the NFC North should be stacked with four quality teams next year.
Second Down:There could be as many as 12 new head coaches in the NFL next season. The only thing that will keep this from happening is whether or not teams decide there just is not a good enough alternative to turn to so why go to the trouble and hire a retread who has flamed out somewhere else?
If you coach in the NFL, it really is not for long unless you have a boss like Jerry Jones who loves you or a cheapskate who could care less about wins and losses (think Cincinnati). If I am looking to coach in the NFL, I would think long and hard about where to coach and narrow my choices to Baltimore or Green Bay should they make a change. Both organizations invest heavily in the people they hire and provide a solid structure that leads to success.
Denver might have been on the list, but John Elway is showing himself to be a bit difficult to work with and seems unable to find a decent quarterback to build a team around. If you coach there, you will have a short leash.
Dallas will just be a great way to make money but who wants Jerry Jones in their ear all day?
Cleveland is an attractive gig because of their young talent and whoever comes in will have a lot to work with.
As for the rest, they will hire retreads. Who in the college ranks wants to leave their money, power, and security to coach the Jets, Falcons, Jaguars, Cardinals, or Bucs? The lone exception might be Seattle if Pete Carroll has tired of the job. Otherwise, the NCAA has more to offer a coach than the NFL.
Third Down:There is just no way of putting this; Alex Smith is snake bit. The former number one pick has had a career that has been anything but kind to him. He went through a revolving door of head coaches and offensive coordinators at San Francisco before losing his job to Colin Kaepernick after an injury.
He saw a career rebirth under the leadership of Andy Reid in Kansas City, but it became apparent the Chiefs had to move on to a younger quarterback with a stronger arm. In the off season, he was traded to the Washington Redskins where he has surprisingly led them to the top of the NFC East after they were picked to finish in last place.
However, his season ended after a horrible injury resulting in him breaking both his tibia and fibula. Worse, his replacement, Colt McCoy, is likely to show why the Redskins may need to invest money into either a rookie draft pick or veteran this off season.
Smith is one of the nicest guys in the NFL. He is also very bright and has always been willing to mentor younger quarterbacks. His injury will heel and he may well be the Redskins starter next fall. However, to think he can lead the Redskins to the promised land is a mistake. He will be 35 next year and may be of more use as a bridge or backup.
As for Colin Kaepernick, why not sign him?  It's too late in the season for a team still in first place to sign him and think he can help them. If I were Tampa Bay, I would sign him in a flash. No one can get the job done there.
Fourth Down: Some quick thoughts on the games.
Houston 23 Washington 21: Houston is on a roll. Pittsburgh and New England had better be warned. If either get lazy down the stretch, Houston will be hosting them in a playoff game.
Indianapolis 38 Tennessee 10:If the Colts could have a mulligan on their first month, they might find themselves at the top of the AFC South. They're on fire.
Detroit 20 Carolina 19:Matt Patricia has to be happy his team held the potent Panther offense to just 19 points. Carolina is in a nose dive and if they do not correct things fast, they are going to miss out on the playoffs.
Baltimore 24 Cincinnati 21:Look for Joe Flaco to be available via trade this off season if the Ravens can keep wining with Lamar Jackson at quarterback. Cincy is in dire need of a new starter. Andy Dalton is not going to win championships, at least not as long as Marvin Lewis is his coach.
New York Giants 38 Tampa Bay 35:Neither team is going anywhere, but as long as the Giants can score 38 points, it should mean we get a break from Odell Beckham bitching about the offense.
Dallas 22 Atlanta 19:Life was handed to the Jonestown Boys on a silver platter this weekend. First, they got a much needed win. Second, they got a huge break (literally) when Alex Smith broke his leg. They have no excuse now for not reeling in the Redskins and winning their division. We will know more when they play Washington on Thanksgiving.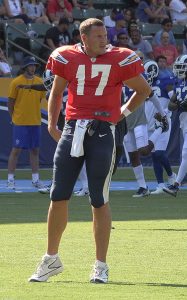 Pittsburgh 20 Jacksonville 16:The Jaguars gagged away another game and helped saved Pittsburgh's hold on first place after giving up a last second touchdown. What a difference a year makes. The Jags are a wreck. The Steelers own the Jags Christmas gifts for the gift given to them last weekend.
Denver 23 LA Chargers 21: There is absolutely no reason this Chargers team should lose to these Broncos. Time may have run out if they were hoping to topple the Chiefs for the divisional crown. This loss is going to haunt them.
Oakland 23 Arizona 21:There is absolutely no reason this game should have been played. There had to be a more exciting high school playoff game that featured better coaching, more talent, and fans that don't have to get shit-faced to enjoy watching the game.
New Orleans 48 Philadelphia 7:Let's just say this: if this were a heavy weight championship fight, the champ's corner tossed in the towel while the champ begged, "No mas."
Chicago 25 Minnesota 20:It's a little early to break into the Super Bowl Shuffle, but the Bears sit alone in first place in the NFC North and show no signs of letting up after beating their division rival Vikings. As long as their defense remains a turnover producing machine, they will be a huge obstacle to any offense.
Overtime: With Thanksgiving around the corner, I thought I would finish things up with a feel good story.
I am as guilty as anyone of getting too caught up in all the crap that is out there and sometimes need a swift kick in the butt or friendly reminder of how to make this a better world for others. If this story does not do it for you then all I can say is I feel sorry for you. Teens helping teens in need is something we can all learn from.
Song Dedication:I was going to dedicate a song to Alex Smith, Hurts So Bad, until the Saints laid a beat down on the defending Super Bowl Champion Eagles, effectively ending their season. Remember, this Eagles team was supposed to be loaded with so much depth, they were thought to be a lock to repeat.
Then teams like Kansas City, the Rams, and New Orleans decided to go all in this year. This coupled with the challenge of repeating has been too much for Philly. This song goes out to all the people of New Orleans who live for their Saints and in fear of their levees. Looks like 53 Eagles drowned this past weekend.
•••• •••• ••••• •••• ••••
MNF UPDATE: Monday Night Football's game was the best of the season, a possible Super Bowl preview — the bar set for every other offense in the league. Two of the hottest young talents that play quarterback today, both with offenses that can scorch any defense in the league — and both with defenses that had their weaknesses painfully exposed in the most anticipated game of the season.
This was the first time in NFL history both teams scored more than 50 points. The highest scoring game in MNF history, third highest scoring game in NFL history.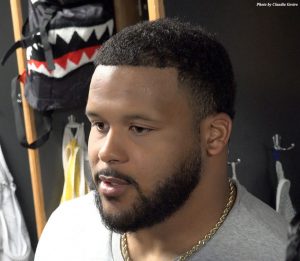 This was a QB shootout featuring Chiefs rookie Patrick Mahomes and the Rams third year veteran Jared Goff. He threw for  413 yards, with four TD;s and no INT's. His opponent threw for 478 yards with six TD's and three INT's. Goff had a rushing touchdown as well. That's 27 points Goff had a direct hand in producing (kicker Greg Zuerlein missed one PAT.)
Kansas City beat Los Angeles in so many stats, like KC's Tremon Smith getting 207 kick return yards to L.A.'s Pharoh Cooper getting 78 yards. The Chiefs had more rushing yards, although neither broke 100 yards on the ground.
But some of the stats that matter: mistakes by KC QB Mahomes gave 21 points to the Rams. L.A. Linebacker Samson Ebukam carried in 14 of those points.
In the first quarter the Chiefs stepped all over themselves with penalties. In total Kansas City committed 13 penalties for 135 yards.
Considering both teams scored over 50 points (Rams 54, Chiefs 31), it would be difficult to say one team is better than the other. Both are power houses on their conferences, maybe the best teams in the AFC and NFC.
The other glaring fact: both secondary units can be exploited. One other: the defensive lines can be controlled, but offensive lines have to put in extremely disciplined performances to do it. Both quarterbacks were sacked and turned the ball over, although the Rams defense, led by Aaron Donald, was the better D-Line.
In the end the fans, who were expecting to see the game played in Mexico City, had a great evening of entertainment. If the rest of the season goes well for both teams we will see them play each other once again — February 3, 2019 in Atlanta, GA at the Mercedes-Benz Stadium. Super Bowl LIII if you're wondering.
Top photo is a YouTube screenshot MNF highlights

Jim is a life long resident of California and retired school teacher with 30 years in public education. Jim earned his BA in History from CSU Chico in 1981 and his MA in Education from Azusa Pacific University in 1994. He is also the author of Teaching The Teacher: Lessons Learned From Teaching. Jim considers himself an equal opportunity pain in the ass to any political party, group, or individual who looks to profit off of hypocrisy. When he is not pointing out the conflicting words and actions of our leaders, the NFL commissioner, or humans in general, he can be found riding his bike for hours on end while pondering his next article. Jim recently moved to Camarillo, CA after being convinced to join the witness protection program.