Price gouging during the COVID-19 crisis is just plain wrong
 Lawsuits Over Price Gouging During the COVID-19 Crisis
As Americans huddle in place or venture out of their homes, they do so with the fear of becoming infected with COVID-19. They also worry about seeing their family members fall sick. For those who have developed the disease, especially those who are hospitalized, treatment options are still being developed. This is a disturbing situation for everyone, and some individuals are taking advantage of it. While this is a despicable thing to do, the best way to avoid being caught in their trap is to be forewarned. Below, you'll find some prominent scams unleashed on a trusting public.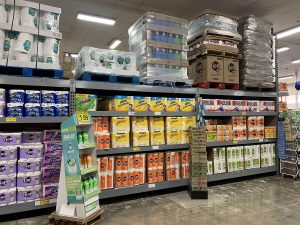 Mask Price Gouging
Anyone who has shopped for face masks knows that the cost of some of them is astronomical. In Ohio, the attorney general is taking one person, identified as Donkey476 on eBay, to task. Attorney General Dave Yost said that this person is charging an amount that is roughly 1,700 times the usual cost of N95 masks. A lawsuit filed by the AG says that the person has violated laws that are used to protect the public health and well-being and violated the state's Consumer Sales Practices Act. Further, the eBay seller's actions are keeping PPE from first responders.
The lawsuit filed by the AG asks the court to prohibit the seller from acquiring more N95 masks for 30 days and not sell any more without the approval of the court. The AG is asking the court to confiscate all the masks in the person's possession and allow them to be distributed to medical personnel in need of them.
Doctor in California Allegedly Sold Fraudulent COVID Cures
In another case linked to COVID-19, a Southern California doctor was charged with mail fraud for trying to sell a cure for COVID-19 along with antianxiety drugs and Viagra. The FBI investigated the alleged fraudulent activity that was routed through a spa in San Diego. The doctor, Jennings Ryan Staley, is the owner of Skinny Beach Med Spa. He was charged with mail fraud in the case of the United States of America v. Jennings Ryan Staley, Case No. 3:20-mj-01407-JLB by the United States Attorney's Office for the Southern District of California.
According to the case, the doctor promised to send treatment packages for COVID-19 consisting of hydroxychloroquine (an anti-malarial drug) and azithromycin (an antibiotic) for $3,995. This would treat a family of four. The pack also included anti-anxiety meds to reduce the panic the family may feel.
According to an FBI operative who called the doctor and was able to procure a treatment pack, the physician also said that he would use another type of antimalarial drug if his supply of hydroxychloroquine ran out.
The FBI agent said that after buying the package, which the doctor said could be mailed to the person or be made available for pick-up, Staley suggested that the family put it in reserve to be used if someone in the family contracted COVID-19. At that point, the doctor would tell the family how to use it. The FBI agent said that Staley advised that the ill individual take the medicine to cure their infection while other family members could take it to avoid getting sick. The pack also included Xanax and Viagra.
Lawsuit Filed Against Amazon
A lawsuit was filed against Amazon for offering to sell hand sanitizer and toilet paper at grossly increased prices. According to the plaintiff, the sanitizer cost was $199 while the toilet paper cost $99 for 36 rolls.
The class-action lawsuit claims that Amazon was engaging in price gouging, something that is illegal when a pandemic of such proportions is underway and a state of emergency has been issued. The plaintiff lives in Florida where a state of emergency had already been declared when she ordered the products.
California Has Price Gouging Laws Too
California has its own anti-price gouging laws. Under penal code 396 in California, it is illegal to raise the price by more than 10 percent of necessary items and services once an emergency has been declared in the state.
Don't Let Scammers Take Advantage of You
No one has the right to take advantage of you. If it happens in an emergency situation, it is all the more despicable. Realize that you have the right to fight back against this type of behavior when it happens to you. If you have questions about this, call my office for a free review of the circumstances. I can be reached at (800) 991-5292. From my office staff and me — stay safe.
Email:
LAPXLawyer@gmail.com
Top photo by Padrinan via Pixabay
Born and raised in Southern California, David Azizi has never left his roots far behind. After attending the U of C and Southwestern University School of Law, he graduated with a J.D. in 1998. Since then he worked for the Central and Southern U.S. District Courts and the California Supreme Court before establishing his own personal injury practice. Despite accolades such as being one of the top personal injury lawyers in Los Angeles, David values the affinity he has with his clients most of all. One of his biggest goals is to make the law understandable for those he represents. That is the reason behind this series of articles and the question and answer forum you'll find here. David believes fancy terms don't make people feel at ease after an accident, availability and answers do.