Spotlight: Gen Z Trailblazer Raven Keiara empowering the Next Generation of Youth Leaders
MANHATTAN BEACH – Thousands of spectators are gathering this weekend at the Academy Museum of Motion Pictures for the Regeneration Summit: A Celebration of Black Cinema. The event runs until February 5.
According to the Los Angeles Conservatory website, the museum has made an immediate contribution to Los Angeles since its opening in 2021, helping to solidify Museum Row on the Miracle Mile as a major cultural institution and visitor destination.
One Angeleno taking part in the event is Raven Keiara, a local student at Mira Costa High School in Manhattan Beach. Raven Keiara took some time out of her busy schedule to speak with veteran journalist Germany Kent about the projects she has in the works.
Currently, Raven Keira is performing with Amazing Grace Conservatory (AGC), a media arts school directed by actress Wendy Raquel Robinson. When asked, Robinson called Raven Keiara "very talented."
Keiara has been attending AGC for some time and recently performed at The Bee Hive during the school's 25th Anniversary. The school's celebratory event was attended by numerous celebrities including actress and producer Issa Rae who was honored as a former AGC student.
Their latest number "What About Us?" is winning over audiences far and wide.
"Tonight we are performing a set in celebration of our culture. A lot of schools in the Los Angeles area have been invited and we were chosen to participate. I'm excited to take part," said Keiara.
"AGC gets invited to a lot of festivities. I love all of the opportunities that have been afforded to me through the school. Later this month we will be performing at Disneyland for the park's 2023 Gospel Fest."
In addition to Costa and AGC, Raven Keiara has also studied at Los Angeles Southwest College.
The inspiring teen is blazing trails around Tinseltown as well. Keiara earned a co-star role in the November-release feature film Our Christmas Love Storywhich streamed on Tubi and Vudu. Other characters included Stephanie Charles, Tremayne Norris, and Kendyl McCray. Raven Keiara played the sister of the main character, played by Reggie Gaskins, an NAACP nominated actor and producer. Gaskins directed and produced the Christmas love tale, based on true life events.
"It was so fun working on that film. I enjoyed learning my lines and being a part of such an amazing cast. The film is really good and I'm not just saying that because I'm in it. It's a fun storyline," said Keiara.
No stranger to the camera, Keiara has starred in commercials for Disney Channel and been featured in advertisements for Disney Firsts, Disneyland, Walt Disney World, and the Disney Aulani Resort in Hawaii. She has also been featured in commercials for LA Galaxy, City National Bank, Citroen, and appeared in music videos, including one for the Grammy-winning group Take 6.
In 2022, Keiara also blazed trails as a producer at Tavis Smiley's KBLA 1580 talk radio show. In that role, she curated content for radio host Najah Roberts for Ahead of the Crypto Curve. Keiara's blog In The Studio featured Roberts in the daily radio recaps. In addition to her work on Medium, Keiara has been published by the Culver City Times and the St. Louis Post-Dispatch.
"Post pandemic I'm just happy that everything is getting back to normal. During the shutdown I traveled to Europe and it really gave me a new awakening. Now, I'm fully charged and ready to go, more focused than ever," she said.
Raven Keiara is a protege of Bill Duke's screenwriting program and alumni of the Duke Media Foundation and Educating Young Minds filmmaking initiative. The teen has also served as a youth reporter in Hollywood where she has interviewed the likes of Bob Barker, Joe Mantenga, Donald Driver, Sally Richardson Whitfield, Marsai Martin, Skai Jackson, and the late Diahann Carroll, to name a few.
While a student at Farragut Elementary in Culver City, Keiara was in the first class of elementary students to cover the National Arts and Entertainment Awards (NAEJ) hosted by the Los Angeles Press Club.
In her spare time, the honor student remains committed to activism and volunteering.
"Right now I'm not sure what the future holds for me. I do know that I'm committed to doing work that truly matters," said Raven Keiara. "I love having a chance to make a difference."
To learn more about Raven Keiara click here.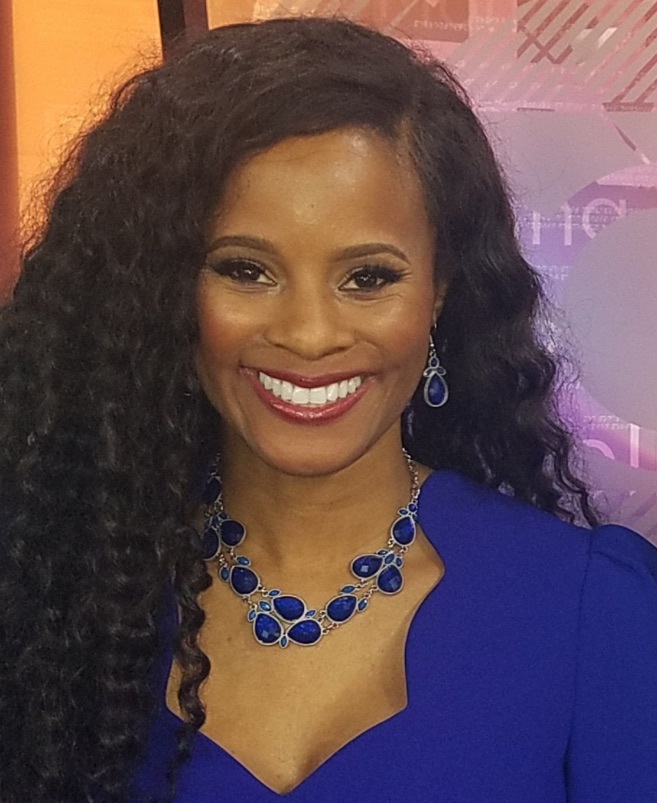 Germany Kent is a nationally syndicated journalist. The award-winning former FOX News anchor, media personality, entrepreneur, and content creator writes for various digital platforms. Kent's work has been featured in Forbes, Inc., Fast Company, Parade, Yahoo, HuffPost, MSN, Cosmopolitan, and countless other national media outlets.