Taking Note of a Few Things: Christine McVie and My Lost Youth Edition
It's a little before two in the morning and my day is not off to a good start. Yesterday was one I could have done without. It began with a sore calf muscle becoming worse after my run. It then moved into a day where my arthritis got into a shouting match with my migraine, before wrapping up with the news of the passing of Christine McVie. This morning, every joint in my body is reminding me of every knock it ever took playing sports. It's not just late autumn and the arrival of rain causing my sleeplessness, it's the late autumn of my life and the reminder of a diminishing youth that still lives on.
McVie was 79 years old and the oldest member of Fleetwood Mac. Still, she was the sensible one who did not party nearly as much as others in the band. Her ex, John McVie, would have been most anyone's guess at going first given his battle with alcohol and then later his fight with cancer. Stevie Nicks has dealt with horrible drug addictions and weight issues. Mick Fleetwood may well have snorted more cocaine than anyone on the planet and Lindsey Buckingham survived a widow maker in 2018 and has had to cancel most of his recent tours due to pour health. Chris was supposed to glide along into old age as smoothly as her voice sang love songs.
Before I ever heard of Fleetwood Mac, the rock bands I loved the most were centered around one central lead singer: Plant, Fogerty, Daltrey, and Jagger were primary forces in my musical life. There were also solo artists like Harrison, Simon, Franklin, Young and Joplin. However, with Fleetwood Mac, I found a band of three distinctly unique and talented singer/songwriters anchored by an incredible rhythm section that could challenge any in the world.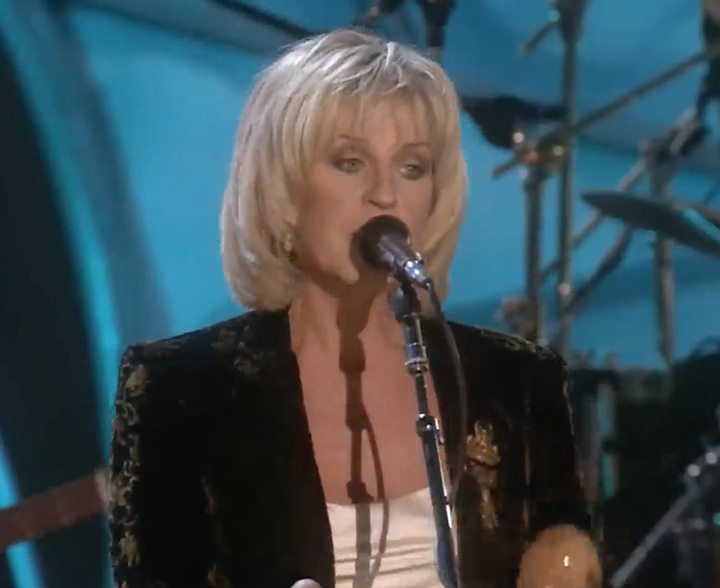 By my senior year in high school, Fleetwood Mac's Rumours was all over the radio dial. Listeners were treated to three singers airing all their dirty laundry over failed relationships within the band that in most cases would have destroyed the group. While Lindsey and Stevie hurled barbs at each other, Christine sang openly of her marriage ending to John and just as openly of her affair with the band's lighting director. The world ate it up to the tune of 40 million album sales.
However, Christine's best work came on the three follow-up albums to Rumours.  On Tusk, Mirage, and Tango In The Night she churns out one beautiful love song after another to provide a centering balance at a time when Stevie and Lindsey could not be in the same room together. No matter what life threw at her, whether it was a failed marriage or the death of Dennis Wilson, Christine McVie was fueled by love while Stevie was chasing witches to do battle with Lindsey's creative madness.
With Christine's passing, fans like me will never see a return of the classic Fleetwood Mac lineup that dates back to New Year's day in 1974. Ever since the 2003 Say You Will album where Christine is missing, there have been numerous attempts to get the five back into the studio together. Unfortunately, Stevie Nicks has refused to record, at least with her ex Lindsey in the studio.
If you take a listen to the 2017 Buckingham/McVie album, in which John and Mick play on as well, you get to listen to the magic that happens when Lindsey and Chris sit down together and collaborate. People like to paint a picture of Stevie and Lindsey being a musical force tied together, but the reality is, Christine and Lindsey worked together far more closely. Despite his creative madness, Lindsey has a wonderful pop sensibility that comes from admiring Burt Bacharach that fits perfectly with Christine's penchant for writing about love.
I admit it, I am still a huge fan of Fleetwood Mac and all of its history. However, I stopped following the band the day Stevie had Lindsey fired. They became a glorified cover band in my mind, but it freed Lindsey to keep creating. He had even spoken of wanting to do another album with Christine. Sadly, that will not happen.
There is no explaining how the likes of Keith Richards, Eric Clapton, and Mick Jagger are still alive when you examine their youthful excesses. When you compare them to the more clean-living sort in McVie, I am not sure ten years ago Las Vegas would have given you odds she would pass before the others. As it is, with each passing week, the world of classic rock artists becomes a little closer to extinction.
For me, there is an emptiness knowing the Songbird has flown away for good.
Yesterday, among other things, I was shocked to read that Bo Jackson has turned 60 years old. Believe it or not, there was actually a time when Bo Jackson was a bigger deal than Michael Jordan. If not for a terrible hip injury that ended his football career and led to hip replacement surgery, Bo would stand next to Jim Brown as the greatest running back ever. He might also stand next to Willie Mays as the greatest baseball player ever.
I remember autumn afternoons where time stood still while my buddies and I played tackle football games at Happy Valley Elementary School on weekends like they were yesterday. Now too many of my autumn afternoons are spent waiting for some sort of pain relief to kick in to help me forget everything I did to my body over the years. While I may not have the same vigor of my youth, I still have the music from it, and it is wonderful how fast I can be transformed to another decade simply by listening to a song.
The Rose Bowl has cleared the way for the expansion of the college football playoffs to increase to twelve teams beginning in 2024. How long before fans demand it is expanded to sixteen teams? My money is on less than one season.
Christian Pulisic's goal against Iran is a perfect example of a player sacrificing his body for the betterment of his team. U.S. players consoling Iranian players after their match was sportsmanship at its best.
Unfortunately, the U.S. squad found out what it is like to play an elimination game against a top-notch squad from the Netherlands. However, our men should be in their peak years when we host the tournament in four years.
As the sixth of eight kids and last of four brothers, I often struggled to find an identity separate from my siblings. However, I did through playing soccer, a sport no one else in my family understood or saw the point of. I began playing in second grade and when our youth sports league finally began an actual league when I was in sixth grade, I already excelled at the game.
My first coach, Mr. Ferguson, saw things in me no one else had up to that point in my life. I was his captain, and I played the number 10 position. For me, the game seemed to come as naturally as breathing. We would go undefeated and win a championship, two things I had yet to come close to doing while playing baseball or basketball. In eighth-grade, Mr. Ferguson asked me to captain his team he planned on taking to Guadalajara to play a series of games.
Mr. Ferguson showed us films of the great Brazilian teams on a projector. It was here I fell in love with Pele, the great Brazilian who also played the ten spot and who led his national team to three World Cup titles.
Pele was to his sport what Willie Mays, Bill Russell, and Muhammed Ali were to theirs — the best. No other soccer player comes close to what Pele did. Not Maradona, Messi, or anyone else who has come along because they failed to do what Pele did, which was to advance the game to a new level. When Pele brought his game to America, the sport took off.
Now, to read today Pele has entered palliative care and his days are limited, I am reminded of his simple message of love to all mankind. His constant smile and desire to turn his sport into a global game, which meant bringing it to a nation that had no clue what the game was about and showing us the joy of what is known as "The Beautiful Game."  It could only be accomplished  by a beautiful person like Pele.
I am all in favor of our nation maintaining the strongest military in the world if it is enough to keep us out of conflicts. However, since Vietnam, we have not had the highest success rate of remaining out of costly conflicts. This is why I worry when we unveil a new weapon like the Stealth B-21. At some point, our leaders will want to see it in action and most likely in some far off place that does not pose a threat to us.  This way we can work out the kinks to it and add other costly improvements.
In case you hadn't noticed, Democrats are ushering in a new era of leaders who are younger and more representative of a more progressive party.
By definition, progressive means moving forward. A progressive party thinks in terms of moving the nation forward, which keeps us from remaining static and being passed by the rest of the world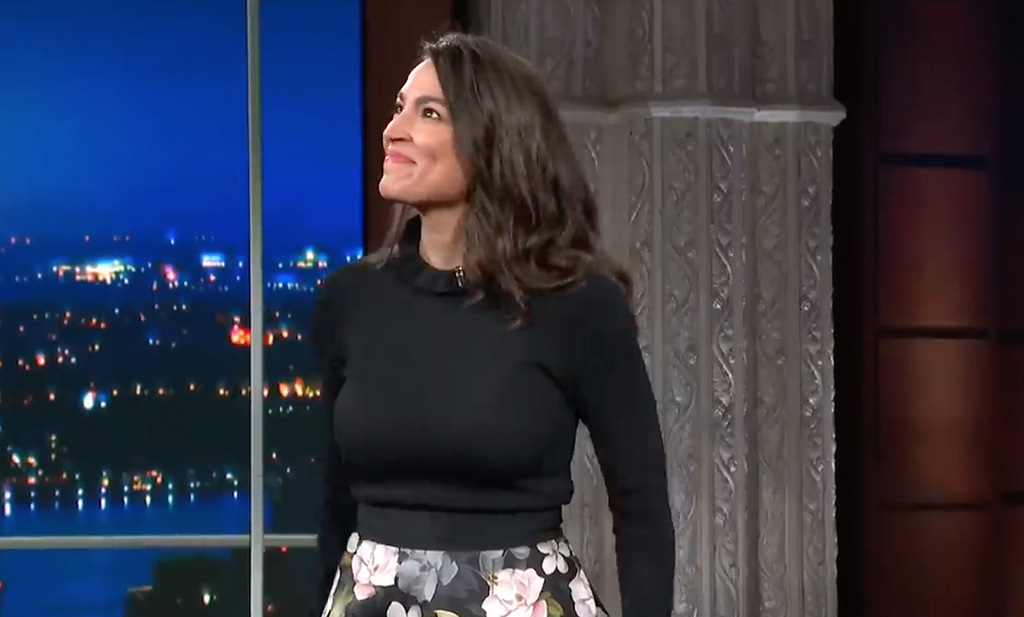 .
The GOP is short for the Grand Old Party, which desires to keep us longing for the "good old days" which was a time long before the world passed us by. This might explain why the party is opposed to the advancement of almost all rights other than those for gun owners. To them, the world was right when it was white. They're not just opposed to progress, they oppose progress from fifty years ago and would do away with it if left in power.
What bothers me the most about Representative Marjorie Taylor Greene is not that she is a member of congress, but that no matter how election lines are gerrymandered, there are enough folks who feel she is worthy of representing them in Washington D.C.
I know, there are conservatives out there who say the same about Alexandria Ocasio-Cortez. At least she wants to move the nation forward.
I wonder how many people have buyer's remorse for purchasing anything to do with Kanye West? We need baseball season to come along and have some lowly team hold a Kanye West night where they blow up his music like the White Sox did in the 70's with disco.
Does Elon Musk spend his days sitting on his throne in Twitter heaven deciding who is allowed in his kingdom of conversations and who is banished to social media hell?
Let me finish with one of my favorite Christine McVie songs, "Wish You Were Here."

Jim is a life long resident of California and retired school teacher with 30 years in public education. Jim earned his BA in History from CSU Chico in 1981 and his MA in Education from Azusa Pacific University in 1994. He is also the author of Teaching The Teacher: Lessons Learned From Teaching. Jim considers himself an equal opportunity pain in the ass to any political party, group, or individual who looks to profit off of hypocrisy. When he is not pointing out the conflicting words and actions of our leaders, the NFL commissioner, or humans in general, he can be found riding his bike for hours on end while pondering his next article. Jim recently moved to Camarillo, CA after being convinced to join the witness protection program.