Taking Note of a Few Things: NFL Kickoff Edition
The Los Angeles Rams began the defense of their Super Bowl title with a season opening game at SoFi Stadium against the Buffalo Bills. Both teams have an outstanding shot of facing one another next February for the league title. However, what goes on between week one and the Super Bowl is far more than just a bunch of grown men playing a game for a living. It's what the fans do not see more than anything that will determine how every team's season turns out.
If I had to pick a Super Bowl match-up, I am not sure it would include the Rams. Besides having the shortest off season of all the league's teams, they must also play the toughest schedule based on last year's records. The key for them making it to the Super Bowl is not so much their final win/loss record nearly as much as their level of health when the playoffs arrive. This means minimal major injuries, finding a suitable replacement for Andrew Whitworth, and resigning Odell Beckham, Jr. once he is cleared to return from his ACL injury suffered in last season's Super Bowl.
More than anything, teams who win the Super Bowl with a great defense find it hard to repeat the same level of play the following season. Offenses seem to suffer less, especially now with pass friendly rules. However, playing defense is physically harder, results in more players prone to nagging injuries, and is harder to fix as the season wears on. This will be the Rams downfall in the end.
The AFC is positively stacked with several teams capable of making it to the Super Bowl. The AFC West might cannibalize itself because the teams are so good. This could result in Buffalo running away with the best record and home field advantage for the playoffs. I am not sure Baltimore can keep pace with the Bills so I will go with Buffalo to win the AFC.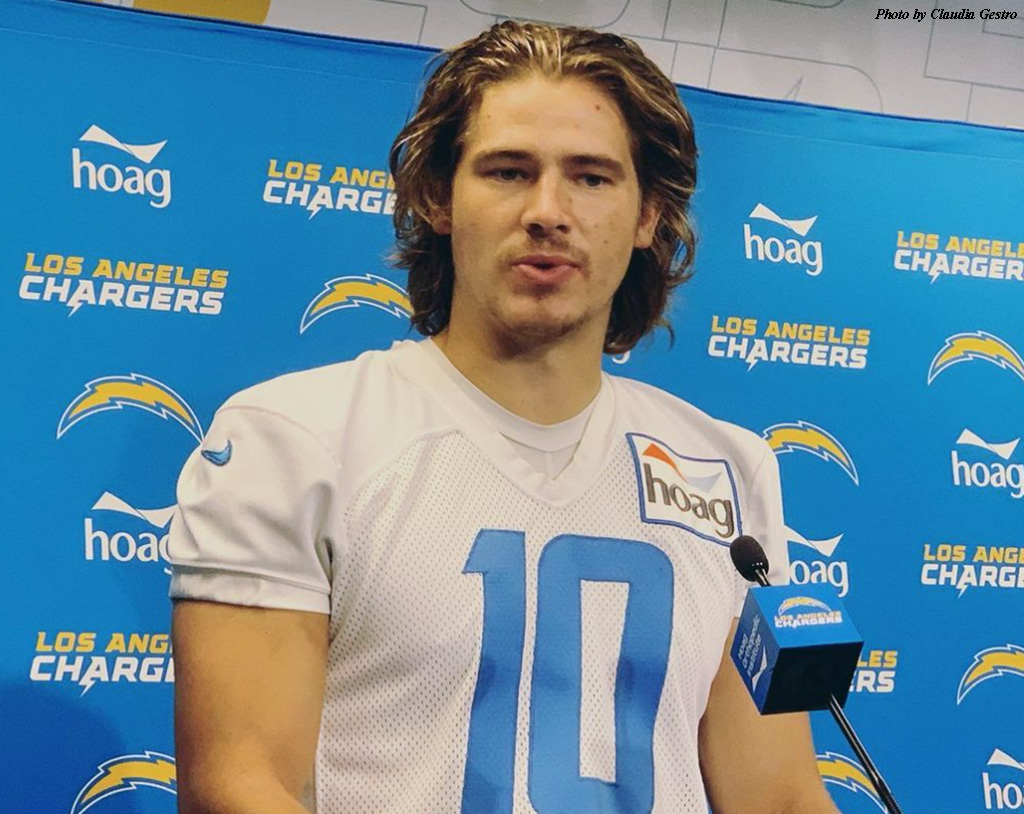 Injuries and inexperience are the biggest concerns in the NFC. This is a good year for the Packers to make a deep run, but their inexperienced receiving corps could hurt them, and they will also be dealing with a stronger Vikings squad. Tampa Bay is a mess on the offensive line which will not bode well for Tom Brady and company. Both the Eagles and Cardinals could soar, or their quarterback play could haunt them. San Francisco has a quarterback controversy and will all season unless Trey Lance plays like a seasoned vet and not like a guy who has very little experience. In the end, I see a tossup between the Rams and Packers.
The wild west might be wilder than ever. On the NFC side, other than Seattle, there is a ton of talent in L.A., San Francisco, and Arizona. All are built to win big now and yet each has enough question marks to make winning the division anything but a sure thing. In the AFC, Los Angeles, Denver, and Las Vegas all did plenty to improve their chances at ending the reign of Kansas City. However, the Chiefs are deep and the best coached team so I will pick them.
The East is still the least. The Eagles should win the NFC East by default. The Cowboys are good enough to linger but Jerry's boys have too many shortcomings. Philly is stacked with talent, but their quarterback play might be their Achilles heel. As for the Giants and Commanders, there is always next year. In the AFC, Buffalo runs away with their division. The only other questions are will Miami be good enough to crash the playoffs and how bad will New England be after last year's surprisingly good season? Forget about the Jets. They will be grounded — again.
The North and South lack the overall talent the west has which will bode well for the Packers and Vikings in the NFC and the Ravens and Bengals in the AFC. I am mostly curious to see how well the Bengals handle life with a bigger target on their backs. Their offense versus the Ravens defense will determine who wins their division. As for the two South divisions, I see good but not great in both divisions. What I do not see is a team to fear.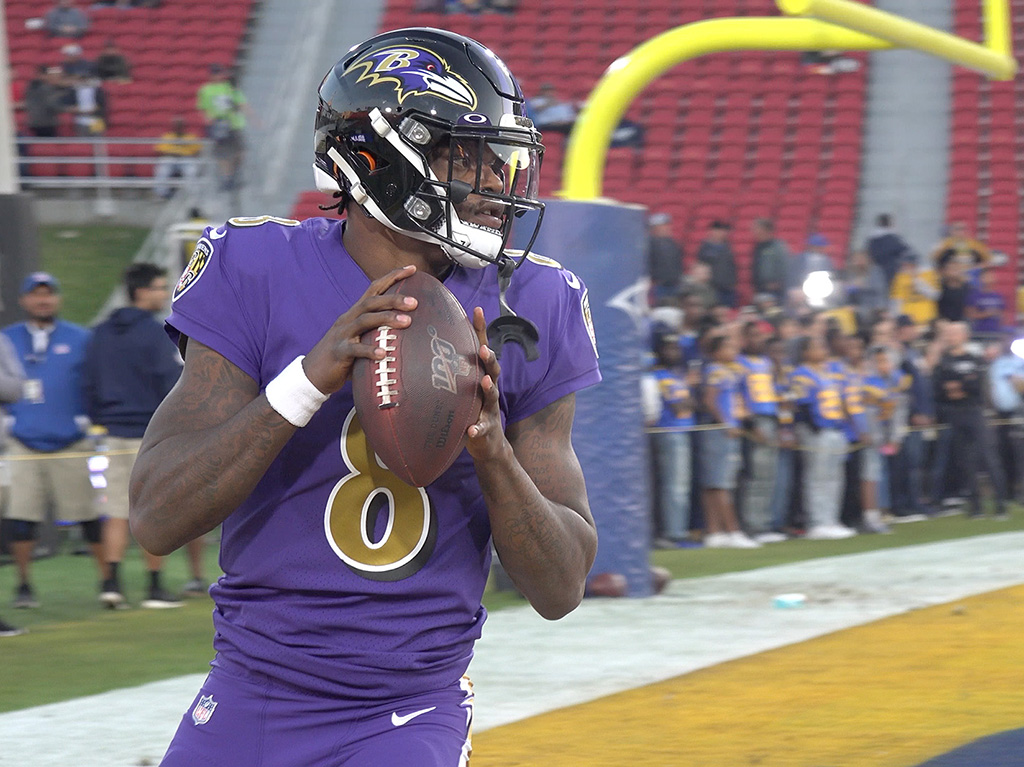 How short of a leash will Trey Lance have in San Francisco? He has thrown fewer than 400 passes in college and his accuracy in practice has been called into question. One day he looks great, the next he stinks. If he fails to complete a high percentage of his passes in the regular season, there will be calls to reinstall Jimmy Garoppolo as the starter. Lance needs time to make mistakes and learn from playing in games, but the Niners are built to win now so there will be little patience to leave him in if he is costing them victories.
Today's stats mean nothing. With a 17-game season, rushing or receiving the ball for one thousand yards is no longer impressive. It means averaging less than sixty yards a game. One hundred receptions mean averaging fewer than six catches a game. Passing for 4,000 yards requires averaging less than 240 yards per game. The best way to judge a team, besides wins and losses, is looking at overall team averages.
The three most important stats are third down conversion rates, turnover ratio, and win/loss records in games decided by a touchdown or less. Teams that come out ahead in these categories have great seasons. Teams that don't go looking for new coaches.
Let's not forget COVID-19 will still play a factor for some teams this year. In a sport where players practice, change, view tape, and even hang out together, COVID-19 can ruin a season with an ill-timed outbreak.
The Elephant in Cleveland is Deshaun Watson. He was loudly booed in the preseason by Brown fans, but will that be the case when he returns following his eleven-game suspension? What happens if the Browns sit six and five when he comes back and he leads them into the playoffs with an eleven and six season? You think he will get booed? Winning has a way of making fans more forgiving of a player's past mistakes.
Fantasy football has no appeal for me. I just do not get the attraction of pulling for individuals from teams you hate to have a great game, so you win in your fantasy league. I love my 49ers. There is no way I could bring myself to select a Cowboy, Packer, or Raider to play on my fantasy squad. It's like asking a Yankees fan to select a Red Sox player for his fantasy team. It is sacrilegious.
Bill Belichick is four wins away from equaling the great George Halas for win totals. Given all the changes on the Patriots squad this year, there is no guarantee he moves into second place on the all-time win list. New England should hold a very high draft pick next spring.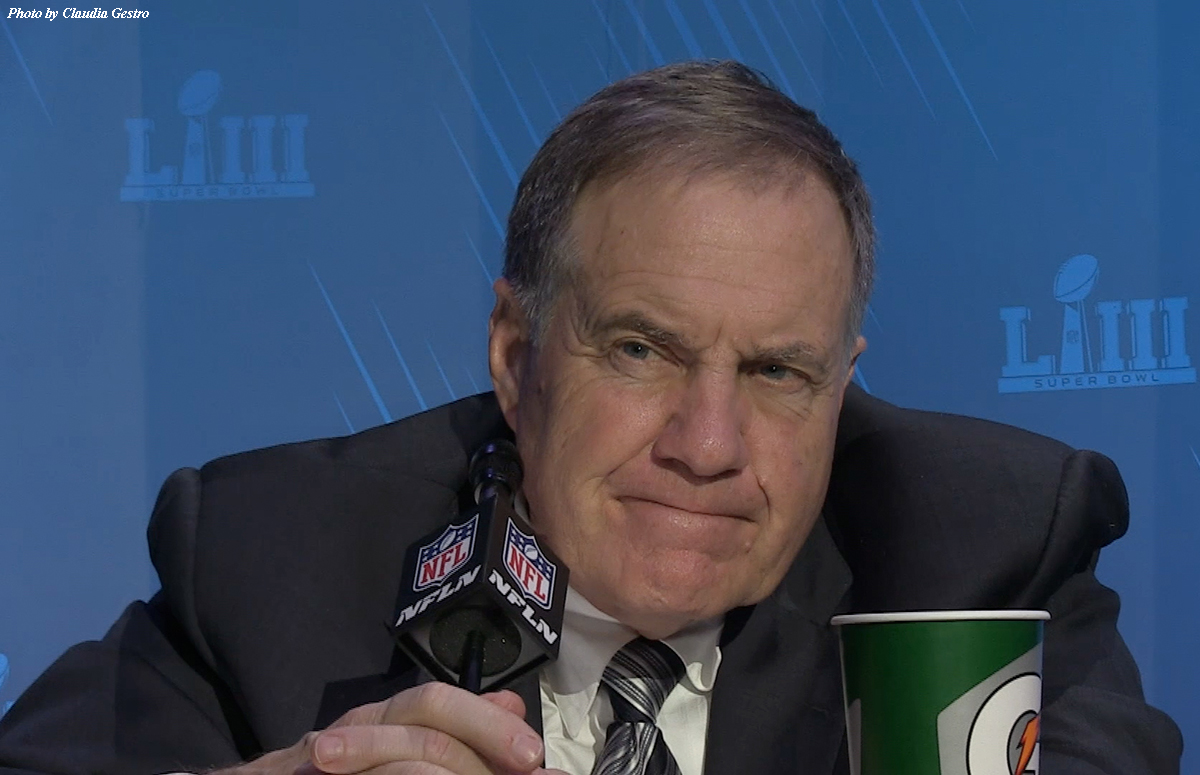 Seattle is going to be a mess with who they have playing quarterback this year. The Bears offensive line will get their quarterback killed. Zach Wilson will wish his preseason knee injury was season ending. If Detroit has a decent quarterback, they might end up with a winning record. The Redskins will be shopping for a new quarterback next spring. So will the Giants.
Ignore what announcers say about all the league is doing when it comes to making the game safer. It's impossible when they play games on fake turf, have a longer season, and players ignore telling their doctor they think they were concussed.
Do the same when the league tries convincing you they take off field behavior seriously. They don't. Certainly not when you look at their record on players with talent. Teams crave talent so they will do all they can to look the other way whenever possible. Also, don't forget there are more than just a couple of owners with questionable behavior both inside and outside the workplace. I guess both talent and billionaires are hard to find in the NFL, so they tend to forgive and forget fast.
Kickers have become too good. Let's face it, when a kicker who misses 20% of his field goals is considered average, it is time to do something with goal posts. How about one that can be made narrower or wider based on the distance of the kick?
In the future, the league will have to consider the environment when scheduling games and selling season tickets. There already are at least half the teams with near coastal or desert locations affected by severe storms that 30 years ago were not an issue. Toss in those who have traditionally played in the frigid Midwest and you end up with increasing chances of games being canceled or postponed due to weather. The league may want to consider more neutral sites between teams scheduled to play at a time it is safe to assume extreme weather conditions will exist. Imagine living in a non-NFL city where you can buy season tickets to watch a variety of teams square off because you live near a neutral site.
••• •••• ••••• •••• ••••
Editor's Note: The Los Angeles Rams were blown out by the Buffalo Bills in their season opener Thursday Evening. The score: Buffalo 31, the Rams 10. For the most part the Bills looked prepared and ready to play, despite the turnovers: two interceptions and two fumbles lost. Josh Allen threw for 297 yards and three TD's  — plus a rushing TD.
The Rams looked rusty, including the defense. Aaron Donald and Bobby Wagner each got a sack, but Matthew Stafford was sacked seven times. Something in the offensive line needs to be fixed, but Stafford is in needs of the real game experience he isn't getting in training camp. He looked bad. The Rams have a very talented receiver in Allen Robinson II, but he only caught one pass  Cooper Kupp, the Super Bowl XLI MVP, caught 13 for 128 yards — but just the one TD.
After the game Stafford said there was a lot he needs to improve and Coach Sean McVay said everyone on the team, including him, needs to look inward and see how  they can improve.
The Buffalo Bills looked like the team destined to be in Super Bowl LVII
This just in: The Rams' center Brian Allen will be out for 2-4 weeks. He will have surgery on his knee.
Food for thought: Odell Beckham, Jr. was spotted at the game. Many people agree the Rams really need him.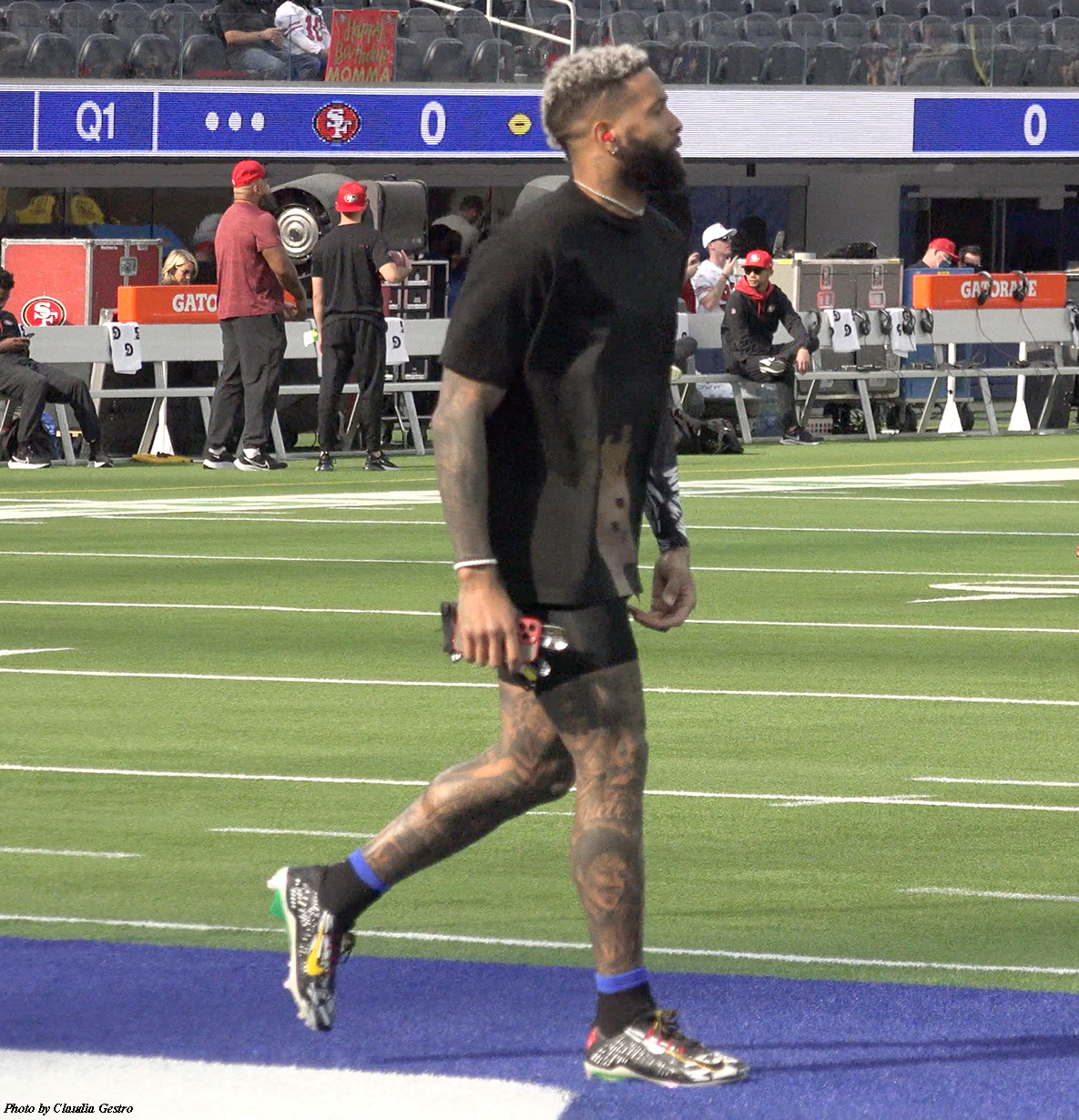 Jim is a life long resident of California and retired school teacher with 30 years in public education. Jim earned his BA in History from CSU Chico in 1981 and his MA in Education from Azusa Pacific University in 1994. He is also the author of Teaching The Teacher: Lessons Learned From Teaching. Jim considers himself an equal opportunity pain in the ass to any political party, group, or individual who looks to profit off of hypocrisy. When he is not pointing out the conflicting words and actions of our leaders, the NFL commissioner, or humans in general, he can be found riding his bike for hours on end while pondering his next article. Jim recently moved to Camarillo, CA after being convinced to join the witness protection program.