Taking Note of a Few Things: The Guy In Women's Shoes Edition
I am not ashamed to admit that when out for a run, I wear women's running shoes. Currently I rotate between two pairs of Asics Gel Nimbus. One set is purple with fuchsia while the other is white with sea blue and pink trim.  There is nothing masculine looking about either pair, or the third pair I have in waiting, which is white and blazing coral.
For most of my life I've been a runner. It's a solitary activity that allows me to clear my head and release much needed endorphins. It's perfect for a guy who suffers from depression. It also allowed me to remain in shape when I was not playing soccer.
When running I am a heel striker, and this is why I wear a shoe designed for women. With the 13mm drop from the heel to the toe, I can just stuff my orthotic inside the shoe and run. Anything less requires the addition inserts.
Since my running shoes run a bit narrow, I remove the insole to give my toes more room.
Ask what I thought about during a run and I won't be able to tell you. Usually, I get a song stuck in my head and just repeat the same lyric over and over like a mantra. If I am on the track, I just repeat the lap number I am on. Otherwise, I am not thinking when I run. I am old school and leave the electronics behind.  I will listen to music if I am running on a treadmill or riding an exercise bike, but once I am outdoors, I just clear my head.
The problem with using women's running shoes is this: there are three pairs of men's shoes that were waiting to be used for running. They will get used eventually, but it might take a while since other than when I work out, run, or do yard work, I do not wear shoes all that often. Instead, I prefer a nice cozy pair of slippers.
It turns out my slippers are also for females. I guess, when it comes to footwear, my feet identify as fluid. They will wear men's socks while wearing female slippers that look as if they could pass for male slippers. It's my way of keeping up with the changing world.
I have my eyes on some boots but they are not women's. I have to draw the line somewhere.
Brittney Griner is out of a Russian prison and back home where she belongs. People who complain about what we gave up to get her back fail to understand we were not in much of a bargaining position. The fact she is home should be celebrated more than anything else.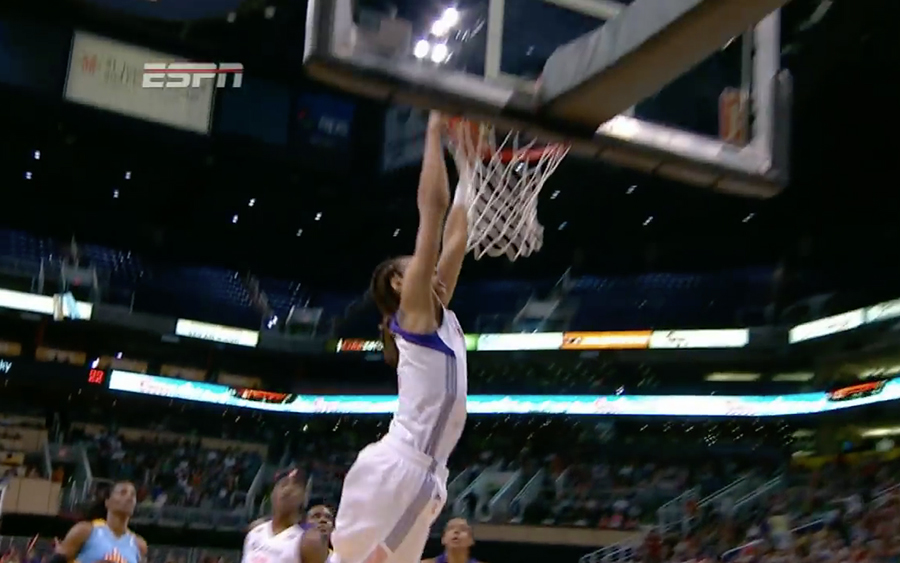 Being held prisoner for ten months in Russia is hard for any of us to imagine. Still, Griner managed to remain awake for twelve of the eighteen hours of her return flight and was seen spending time talking with passengers and asking them questions about their lives. Humble was the word used to describe her during the flight.
The Passing of Grant Wahl shocked the hell out of me. Most of you do not know who he was, but those who do knew he was one of the finest writers out there. He covered soccer in a way that garnered him the respect of not just his peers, but those associated with playing the game. He did more to bring attention to the women's game than anyone and was fearless when it came to calling out FIFA for its corruption. At just 49 years of age, he passed far too soon.
Oddly enough, Grant first gained fame for covering basketball, but he made it clear soccer was his passion and soccer was all he wanted to cover.
Grant Wahl wrote the Sports Illustrated cover story about a high school junior from Ohio he named "The Chosen One."  Sure enough, LeBron James hit it big.
There is a reason why Grant's passing received so much coverage. He was a gift to soccer fans all over the world and his death leaves a huge void in coverage of the sport here in America.
Some things never change.At the Cup, when teams lose, they blame the refs. Teams never take responsibility for losing or congratulating an opponent for outplaying them. Instead, they revert to their youth where they first learned losing is always the result of bad officiating.
Teams that win never complain about the officiating.
Players would be better served if they looked at their own shortcomings before calling out the officials. Officials have memories and some are not shy of letting players know it down the road.
I'm guessing affairs like the one between the former co-hosts of "Good Morning America" are more common than we think. I also think they are more common at the less glamorous jobs most of us work at  In either case, I'm not sure either one is any of our business.
*In case you were wondering, my editor, Tim Forkes, and I are not having an affair.
I've seen a lot of commercials for SOLO electric three wheel cars. They seat just one person and hold up to three bags of groceries. They are designed to drive the average 39 miles a day they claim drivers cover and hold a charge for 100 miles. Their price tag is over $18,000.00.
It got me thinking, if indeed the average driver only travels 39 miles a day, why push an expensive three wheel electric car that can hardly hold a thought? For almost half the price, you can buy a fully electric golf cart that will seat six people and carry enough groceries to feed a family for a week.
I could do with an electric shopping cart. I have three grocery stores less than a mile from my home. My pharmacy and chiropractor are just as close. However, who wants to push a shopping cart a mile to the store and another mile back? That's exercise.
Speaking of exercise, there are only five gyms less than half a mile from my home, but I work out in my garage. If I had an electric shopping cart, I could park it in my garage space where I work out and drive to the gym, but not even I want to be the guy others point at and say, "That's the guy who drives his shopping cart here and parks it in front."
Los Angeles Mayor Karen Bass declared a state of emergency when it comes to homelessness in the city. Having lived near Los Angeles for 34 of the last 38 years, I feel confident predicting homelessness will still be an issue when she runs for re-election.
Homelessness in a state that receives little rain and that is known for its sunshine goes hand in hand when that state has priced out affordable housing for its middle class. What good is a job if it forces you to choose between living on the street, inside your car, or in some run down rental with ten other people? No one can solve homelessness in a state where housing is as expensive as it is in California.
I will say it again, rather than waiting for the state to fund cheap housing units for the homeless, we would all be better served if we just opened up empty strip malls to bring homeless people out of the cold. The state should be able to argue eminent domain if nothing else.
Mike Leach, the colorful college football coach who was the brainchild behind the air raid offense died after suffering a massive coronary. He was as outspoken as he was innovative and was successful wherever he coached.
However, Leach also had a habit of going before the media and making personal attacks on his teams when they underperformed. It's one thing to call out a player for being fat and out of shape, but when you call out their girlfriends and call them fat, it's a great way to lose respect. I am sure there are more than a few that will say the overweight Leach's death was Karma.
Turn out the lights … It appears the fat lady is warming up her voice and it is just a matter of time before Donald Trump's political life is over. Recent polling shows him falling further behind President Biden. Worse, by nearly a 2-1 margin, Republican voters do not want to see him run again. In fact, they now prefer Ron DeSantis over Donny boy. My gut tells me if DeSantis scores the nomination for the GOP, Trump will still run as an independent. I just can't see Trump handing the keys to the GOP to his fellow Floridian given how much they dislike each other.
For those who thought baseball is a struggling sport since it has been replaced by football as America's pastime, it isn't. All you have to do is look at all the crazy contracts being offered. Most of the players being signed to ten year deals will end up disappointing their new fans and will be lucky if they earn the silly money they are being paid. Meanwhile, fans can expect to pay for those big contracts at the ballpark or via television/streaming.
Not to be a Debbie Downer, but California's December storms this year have not solved any drought problems. Just last December we had record rain and snowfall only to basically be shut out for the rest of winter and spring. Be patient.
The economy remains stagnant, but despite this, it doesn't prevent corporations from enjoying another quarter of record profits.  Meanwhile, the right blames the president for an economy that is not thriving while remaining silent on the rich getting richer.  It's not socialism to expect workers wages to increase the same percentage as corporations profit.  It is the decent thing to do; reward the people who worked to make your company succeed.
The CCR song,  "Run Through the Jungle) is commonly thought of as about the Vietnam War.  However, John Fogerty stated in 2016 the song was actually about there being one gun for every citizen in the country and that walking our streets was no different than being in a jungle. Today, those 200,000,000 guns Fogerty sings about are up to about 350,000,000.
Ten years since Sandy Hook and our schools are no safer.
••• •••• ••••• •••• ••••
*Editor's Note: Just to be clear, Jim isn't my type.
"Run Through the Jungle"

Jim is a life long resident of California and retired school teacher with 30 years in public education. Jim earned his BA in History from CSU Chico in 1981 and his MA in Education from Azusa Pacific University in 1994. He is also the author of Teaching The Teacher: Lessons Learned From Teaching. Jim considers himself an equal opportunity pain in the ass to any political party, group, or individual who looks to profit off of hypocrisy. When he is not pointing out the conflicting words and actions of our leaders, the NFL commissioner, or humans in general, he can be found riding his bike for hours on end while pondering his next article. Jim recently moved to Camarillo, CA after being convinced to join the witness protection program.