The Unlikeliest World Series
Tonight the 2023 World Series begins at  Globe Life Field, home of the American League Champion Texas Rangers. They will host the National League Champs, Arizona Diamondbacks. Game time is scheduled for 5:03 Pacific Time ( I missed the deadline).
Neither one of those teams was picked to make it this far — in fact no one, other than themselves expected them to make it past the League Championship series: ALCS and the NLCS. Although, if, back in September, anyone who bet on either one to make it this far, then win the entire series, they gotta be very happy.
What is interesting for Angelinos is this: Despite the Dodgers getting swept out of the postseason by the Diamondbacks in the NLDS, Los Angeles is the second best city for baseball fans. That makes sense of course because the Los Angeles Dodgers have a long history of making it to the postseason, winning it all seven times, the last time in 2020.
Some people want to hang an asterisk on the Dodgers for that because it was a season shortened by the COVID-19 pandemic, with the games played in a very few stadiums, the playoffs getting played in two locations and then every game of the 2020 World Series was held at Globe Life Field.
None of that matters anymore this season because two wild card teams are in it, something that has only happened twice before since the wild card system was added to MLB baseball's postseason in 1995. In 2002 The Los Angeles Angels of Anaheim beat the San Francisco Giants. San Francisco came back in 2012 as a wild card and swept the AL champion — and wild card team — Detroit Tigers.
What got me interested was this report from Wallet Hub about the best places for baseball fandom. No surprise here; Los Angeles is second behind New York for the title of best baseball city. My birthplace city, Milwaukee, WI, ranks 21st …  Okay, the Brewers are playing in a small market, but being number 21 has its perks. For the 2022 Fall Classic ticket prices at Citizen's Bank Park in Philadelphia. PA were … Geez, $1,052 to $14,508.
People paid those prices. So what are the ticket prices for games 1 and 2 of this year's W.S.? For the nose bleed seats we're looking at $380 to start and $2,206 … but wait! Those are the prices quoted by StubHub, a popular online ticket scalping merchant. For all intents and purposes, the World Series is sold out. The only tickets available are from secondary ticket resellers — scalpers — so if you want to go you need a deep wallet.
For the two cities in this year's Fall Classic, Arlington, Texas (Dallas/Fort Worth area) is #17 and Phoenix is #25. That doesn't bode well for advertising. The irony being we have a rare occurrence in World Series history: the two franchises being wild card teams. This could be some of the greatest games in World Series history.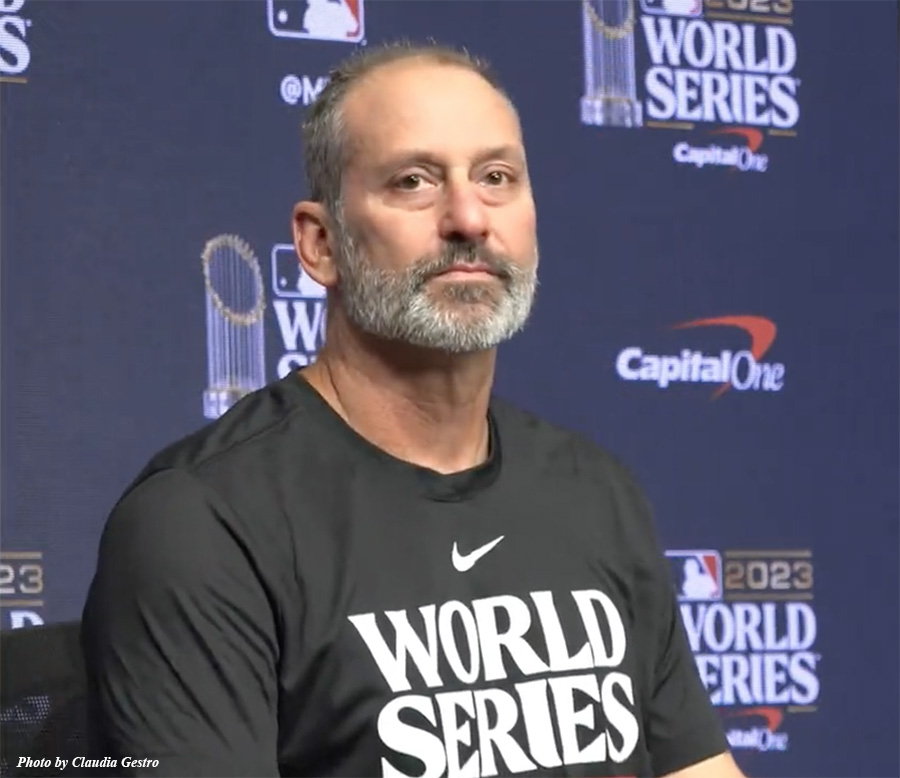 There's a lot of respect between the two managers, Bruce Bochy of Texas and Torey Lovullo of Arizona and that attitude carries through both teams. They all know what it took to get in this World Series. Wild card teams have to start every series on the road, which means they have to win a lot of games away from home. The DBacks swept the Brewers in two games in Milwaukee. Then they went to Los Angeles, winning the two games in Dodger Stadium before returning to Phoenix to the finish the three game sweep of the NL West Division Champions.
Then they went to Philadelphia to face the Phillies in the National League Championship Series. At first it looked like that would be the end of Arizona's postseason. They lost the first two games in Philly — in fact the DBacks were shut out in Game 2, 10-0. So the series went to Phoenix where they won two of their three games there, which meant they were going back to the city of Brotherly Love — where they got no love at all — behind the Phillies, three games to two.
Then, for those last two games of the NLCS their pitching and fielding tightened up and they held Philadelphia's power house line up to just one run in Game 6 and two runs in Game 7. The DBacks scored five runs in Game 6 and four in Game 7.
The Rangers also had a dramatic run through the postseason. They swept the Tampa Bay Rays in the best-of-three-games wild card series, swept the Orioles in the best of five series (three wins) , then won every road game at Minute Maid Park in Houston to win the American League Championship Series , four games to three.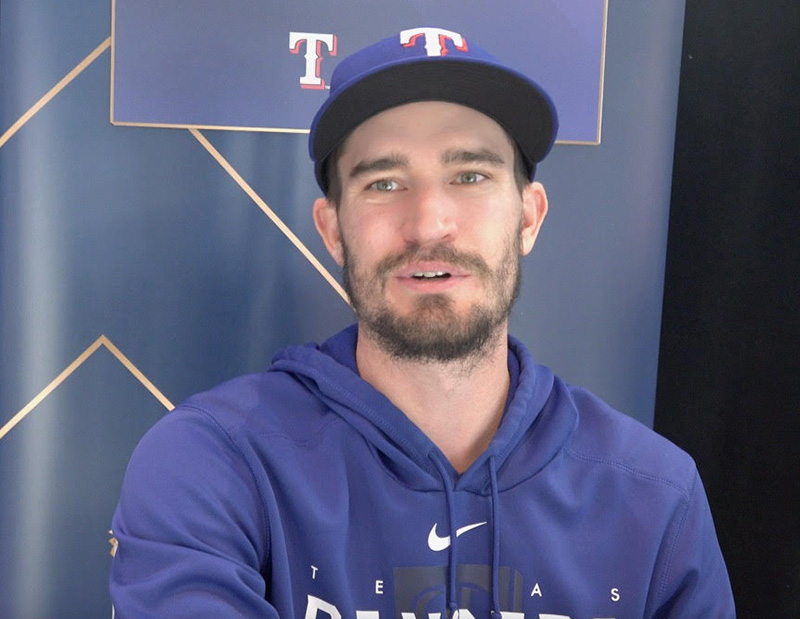 The Houston Astros are the defending World Series champions, but when this series is over that title will go to one of these two wild card teams.
Getting back to Los Angeles, almost, Dodger fans will see some players who once suited up for the Dodgers: pitchers Andrew Heaney, Max Scherzer and shortstop Corey Seager. He has been the beating heart of this Rangers team. Seager's postseason batting average is .333, with 15 hits, six RBI and three home runs.
The game is about to start and I have to say, I won't miss any game of this series. Nathan Eovaldi is starting for the Rangers and Zac Gallen takes the mound for the Diamondbacks.
Former owner and president George W. Bush threw out the first pitch.
Play Ball!

Tim Forkes started as a writer on a small alternative newspaper in Milwaukee called the Crazy Shepherd. Writing about entertainment, he had the opportunity to speak with many people in show business, from the very famous to the people struggling to find an audience. In 1992 Tim moved to San Diego, CA and pursued other interests, but remained a freelance writer. Upon arrival in Southern California he was struck by how the elected government officials and business were so intertwined, far more so than he had witnessed in Wisconsin. His interest in entertainment began to wane and the business of politics took its place. He had always been interested in politics, his mother had been a Democratic Party official in Milwaukee, WI, so he sat down to dinner with many of Wisconsin's greatest political names of the 20th Century: William Proxmire and Clem Zablocki chief among them. As a Marine Corps veteran, Tim has a great interest in veteran affairs, primarily as they relate to the men and women serving and their families. As far as Tim is concerned, the military-industrial complex has enough support. How the men and women who serve are treated is reprehensible, while in the military and especially once they become veterans. Tim would like to help change that.