Clippers are well represented at this year's NBA Awards
The Los Angeles Clippers announced that head coach Glenn "Doc" Rivers, guard Lou Williams and forward Montrezl Harrell have been named as finalists for NBA Awards. Coach Rivers is a finalist for Coach of the Year, Williams and Harrell have been selected for the KIA Sixth Man of the Year Award.
The honorees are selected by a panel of sports writers and broadcasters.
With a team that wasn't expected to make the playoffs Doc Rivers led his team to a 48-34 record and a first round playoff series against the World Champion Golden State Warriors. The Clippers were predicted to get swept in that series, but took it to six games.
Williams has been named the best sixth man twice before, and this season he set a record, becoming the NBA all-time leading scorer off the bench. He also became the first person in league history to score 20-plus points in under 27 minutes per game. In in 2018-19 Lou Williams averaged 20 points, 5.4 assists and 3 rebounds per game.
Montrezl Harrell played in all 82 games of the 2018-19 season, a feat in itself. As a reserve, Harrell averaged 16.6 points, 6.5 rebounds, 2 assists, 1.3 blocks and .9 steals in 26.3 minutes. He shot 61.5%, fifth in the league this season.
Together, Lou Williams and Montrezl Harrell became the best reserve duo in NBA history. They electrified Clippers fans all season with their play off the bench.
Along with the Kia Sixth Man of the Year Award and the Coach of the Year, the NBA Awards will also name the winners of the Kia NBA Most Valuable Player, Kia NBA Rookie of the Year, Kia NBA Defensive Player of the Year, Kia NBA Most Improved Player, NBA Basketball Executive of the Year Award, the Twyman-Stokes Teammate of the Year Award, the NBA Sportsmanship Award, the Season-long NBA Cares Community Assist Award presented by Kaiser Permanente, the NBA Hustle Award, and the House of Highlights Moment of the
The Third Annual NBA Awards presented by KIA happen June 24, at 6 p.m., at the Barker Hangar in Santa Monica. It will be broadcast on TNT.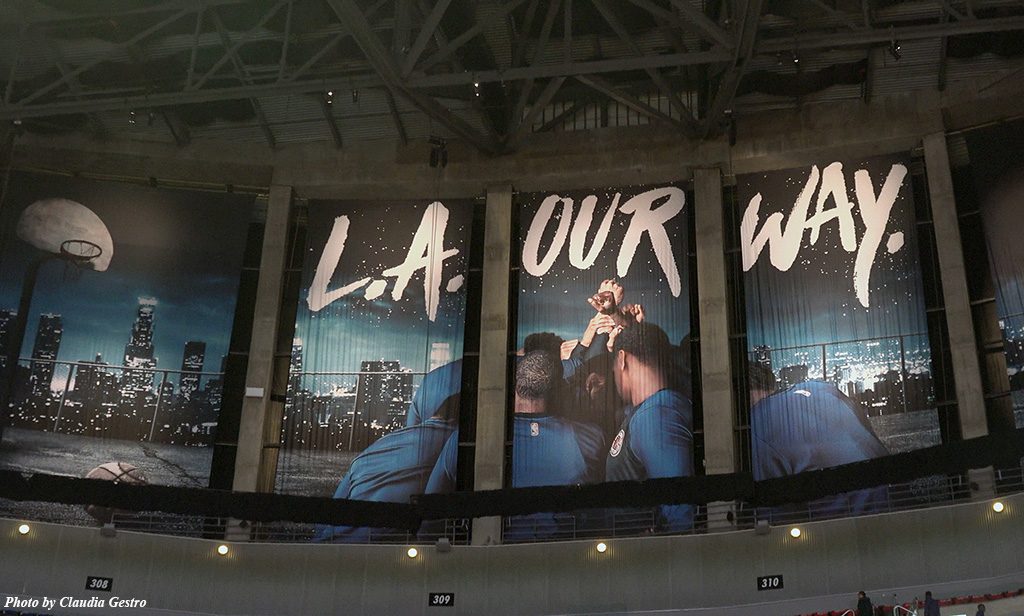 Photos by Claudia Gestro
Top photo: Clippers head coach Doc Rivers

We are not the typical news website – nor do we wish to be. We will be offering more than news and blogs, but an opportunity for fiction writers, poets, comedians and musicians to showcase their talent and skills. Much like when the Beatles formed Apple Corps Ltd, they opened the door to all kinds of inspiring talent that never really got a shot. From that came the likes of James Taylor and others. We hope by providing a similar approach we can shine the light on some tremendous undiscovered talent and at the same time offer some familiar voices who live in Los Angeles and beyond.