Inspiring Nonprofit Leader Taren Walton Speaks On Making A Difference In Sexual Assault Victims From Pain To Purpose
Living a purpose driven life is not easy.
All too often leaders experience challenges when trying to balance it all, and effect positive change within others.  And, no difference is Taren Walton, who is the founder and chief executive officer of Helping Hurting Hearts Ministries.  Through her leadership and outreach, Walton aspires to empower people from all walks of life.
Helping Hurting Hearts Ministries is an organization that advocates for men, women and children of sexual assault.  Walton took some time out of her busy schedule to speak with Los Angeles based journalist Germany Kent and spoke on various ways her organization is making a difference.
According to Walton, nonprofit leaders should set milestones that include your own convictions, and passions.  "Outreach is something that shows you care by racing out to those in need of your ideas and efforts to help with the change that is needed to strive to reach your potential and goals to be the best of who you are with yourself," she said.
Walton is based in the St. Louis, Missouri metropolitan area.  In addition to running her own nonprofit, Walton also speaks at a women's support group on every first Tuesday of the month at The Reprieve Wellness Center located at 3024 N. Lindbergh Saint Ann, MO.  The segments are called Matters of the Heart, and keep in line with Walton's mission and values to inform, educate, inspire, motivate and encourage those in attendance.
"So many people have been raped and molested but they feel shame and that will not allow them to speak up," Walton said.  "A lot of us have masked our pain with the make-up, the nice clothes, but our inward man is screaming for God to heal us.  Nobody sees in the midnight hours our suffering when we're crying out to God because we are so broken," Walton explained.
"When people don't deal with the hurt and pain, it can lead to disorder and confusion," she said. "We offer a space and place for people to come just as they are, broken. That's where we help, by lifting them up."
Another thing that Walton said was, "We have to win people over with love, and embrace who they are and where they are."
When dealing with people from all walks of life, Walton believes that it is important to treat everybody with dignity.  "My heart is so big for loving those that are broken and in pain but what I have learned is that we all can be a force for good.  We have to live by example," she said.
"If we allow others to see the light shining within us and the love that we show towards them, they will soon want that same love and peace, and possibly extend the same level of love to other people," Walton pointed out.
Walton said she extends kindness and gives people grace daily because it is the right thing to do.  "I tell people all the time that I'm only what deliverance looks like.  God's love keeps me going each and every day," she said enthusiastically.
Walton shared, "The word of God teaches in Ephesians 4:2-3 to conduct yourselves with humility, gentleness, and patience.  To accept each other with love, and make an effort to preserve the unity of the spirit with the peace that ties you together."
When asked if she had any other insight and wise words about making a difference in the community, Walton said, "When we trust ourselves with the love to serve others it helps to discover your own true values and the strength that you need to keep going."
According to Walton, running a nonprofit isn't easy. "There is a lot of footwork," she said.  "There is always work to be done and there will be times when you will use your own finances to do what needs to be done."  To that point, she stressed the importance of securing donations which can be made 24/7 on the official website. "Having the proper funding allows us to reach and bless more people."
The nonprofit leader said, "I'm in a place in my life where I'm trusting God with everything and I know that he will provide." Walton went on to say, "I'm doing some great things and it is only by the grace of God, but he is not done with me yet."
"For as long as I live by the word of God with the love that he has placed in my heart I will keep going until the end."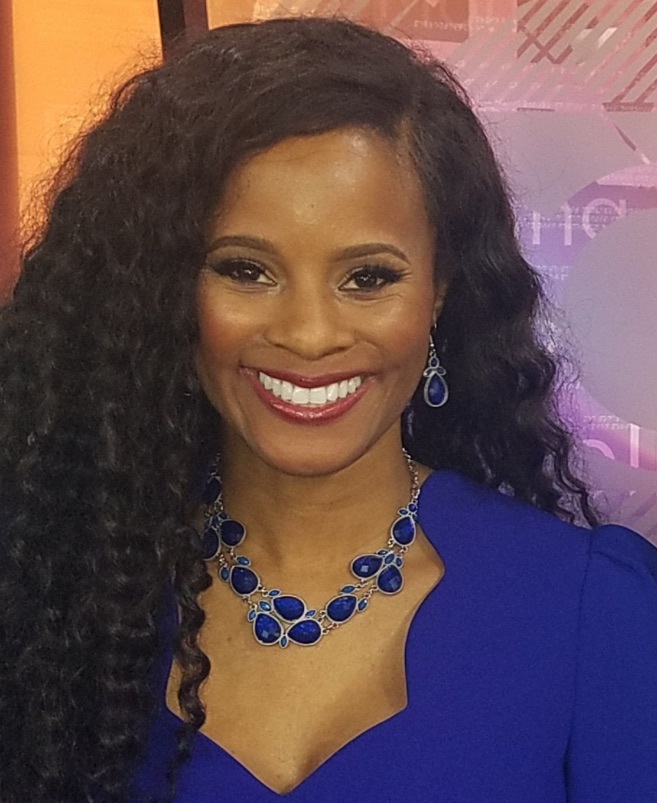 Germany Kent is a nationally syndicated journalist. The award-winning former FOX News anchor, media personality, entrepreneur, and content creator writes for various digital platforms. Kent's work has been featured in Forbes, Inc., Fast Company, Parade, Yahoo, HuffPost, MSN, Cosmopolitan, and countless other national media outlets.