Stephanie Moore is coming to town
Stephanie Moore is coming to Los Angeles all the way from Austin, Texas and she is bringing friends. So who is Stephanie Moore and why should anyone care?
She is an actress having appeared in A Room Full of Nothing and the television series #A Town. But she has also produced Hard-ish Bodies,Nurse's Calling and Love's Labour's Lost.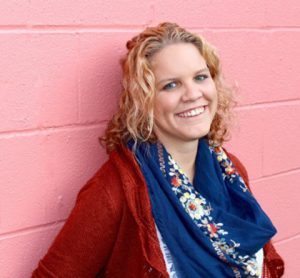 Yipee skippy she is an actress and producer and she is coming to Hollywood you might say. Okay I get it but on this trip she is bringing an entire cast and crew for the Filigree Theatre Company production of 100 Planes It will open at The Broadwater Black Box Theatre, 6322 Santa Monica Boulevard, Los Angeles, California on Thursday, July 18, 2019 and run Thursday through Sunday through August 4.
The story centers around a hotshot female Air Force pilot who becomes devoted to the idea of being trained to fly an exotic new aircraft with a very intriguing mission. She gets what she wants but the journey is very challenging.
Now I must confess that I have not yet seen this show but will absolutely very early in its run. This absolutely is not a typical 'review' I find myself in a rare position of highly recommending it because of Stephanie Moore.
You see on July 3 2019 I was honored to have Stephanie as a guest on my radio show The Dr. Ron Show. I found her warmth, wit and wisdom to be exceptional. Her respect for the subject matter; and for every one of her cast and crew spoke loudly of true passion and commitment. You can listen to that show right here.
Everyone associated with Filigree Theatre Company seems very much to be some of the best of the best and totally committed to their mission and their craft. While I obviously cannot 'review' the show until after it opens in Los Angeles I can with sincere enthusiasm recommend that you take some time and enjoy watching 100 Planes. I am even willing to share this information. I will be there for the matinee on Sunday July 21,2019 so say hello and tell me what you think of the show.  Reservations and ticketing is available here.
Top photo courtesy of the Filigree Theatre Company

Ron Irwin was born in Chicago, Illinois a long time ago. He served in the Marine Corps in Vietnam, became a trial lawyer, TV and radio host, CEO of a public company and once held an Emmy. He never won an Emmy he just held one. Ron has written and published twelve books. His most important book to date is "Live, Die, Live Again" in which Ron tells of his early life and his unexpected and very temporary death in 2012. That experience dramatically refocused his life and within the pages of that book Ron reveals how he achieved a much healthier life, ridding himself of Diabetes, Cancer and Heart Failure. Now Ron enjoys writing about many things including health topics, travel [he has circled the globe several times], adventure, culinary experiences and the world of performing art. Ron's motto is "Live better, live longer and live stronger because it feels great and annoys others." Contact the author.