Whatever gives puppies their energy after they sleep 12 hours needs to be bottled and sold to old farts like me.
Hillary Clinton says she is not sure if Bernie Sanders is really a democrat. I wonder if she knows she really isn't a New Yorker.
Colin Kaepernick will regret it the rest of his life if he plays for the 49ers this year. Take the pay cut and move on.
Donald Trump or Ted Cruz? Here is another way to look at them. A Buffoon or The Devil. You pick.
Adele could sing the alphabet song and turn it into a classic.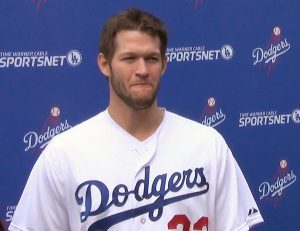 NCAA Men's Hoops: Say all you want about the use of drugs by today's athletes in all sports. The dirtiest people in sports are the men who coach NCAA basketball. Calipari, Boeheim, Williams, and Pitino are scum and the universities that pay them millions are not any better.
The NHL playoffs are coming and no other sport has a better and more exciting playoff system than they do.
If you think athletes who use PED's are cheaters and should be punished severely when caught, how do you explain cheating on your tax return?
Clayton Kershaw is going to go down as one of the greatest pitchers ever at the rate he is going. Forget about the Hall of Fame. He will be right up there with Young, Mathewson, Feller, and Koufax.
The NBA playoffs are almost here and no other sport has a more worthless playoff system than they do. Just fast forward to the conference finals and save us the grief of watching mediocre teams playing more games.
I read where Megan Kelly may leave Fox News. Good for her. She is bright, funny, personable, and a good interviewer. In other words, she is everything Bill O'Reilly isn't.
Paying taxes would not be so bad if we got to choose where we wanted our tax dollars to go to. However, as long as the clowns in DC get to, I will rest well doing all I can to make sure I pay as little taxes as possible.
If the wealthy were more socially concerned and the general population was more work oriented than whiners, there would not be this vast difference between what the democrats and republicans are offering us. It's a two way street. Why rid the nation of illegals when no one is lining up to do their work? Why lower corporate taxes when the wealthy won't give back to society?
"Old man want to be rich, rich man want to be king, and the king ain't satisfied until he rules everything." Bruce Springsteen may well be the closest thing to Nostradamus with that line from Badlands. He pretty much sums up what's wrong with this nation today.
Final thought, today's billionaires are to us what millionaires were when I was growing up in the 60's. In another 50 years we will be complaining about trillionaires and think nothing of someone worth billions.
Top photo: Frederik Anderson of the Anaheim Ducks and Anze Kopitar of the Los Angeles Kings will both be in the Stanley Cup Playoffs.
If Southern California fans are lucky we will see the FreeWay Face-off in a seven game series. (Claudia Gestro)

Jim is a life long resident of California and retired school teacher with 30 years in public education. Jim earned his BA in History from CSU Chico in 1981 and his MA in Education from Azusa Pacific University in 1994. He is also the author of Teaching The Teacher: Lessons Learned From Teaching. Jim considers himself an equal opportunity pain in the ass to any political party, group, or individual who looks to profit off of hypocrisy. When he is not pointing out the conflicting words and actions of our leaders, the NFL commissioner, or humans in general, he can be found riding his bike for hours on end while pondering his next article. Jim recently moved to Camarillo, CA after being convinced to join the witness protection program.